What are these words KYC & AML and what are they connected with?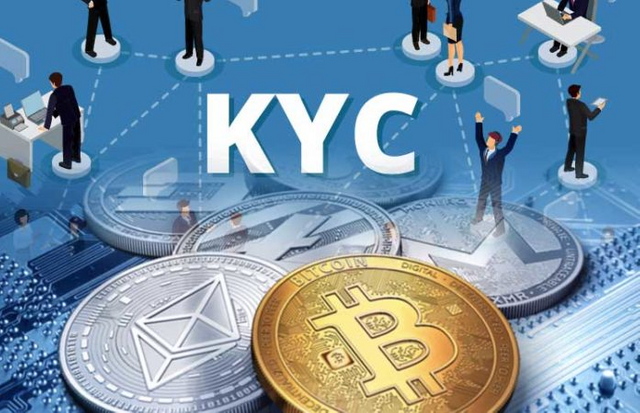 Firstly, this abbreviation is from the already well-known in the foreign law phrases "Know Your Customer" and "Anti-Money Laundering".
Secondly, their abbreviated use is generally accepted and is found wherever there are legal restrictions (or requirements) related to state control in relation to business entities. That is, where there is a legal relationship, a kind of customer-firm-state chain.
Most often this can occur under licensing requirements set by the licensor to such an enterprise when obtaining, for example, a financial or gambling license, when not only electronic, but also fiat money is in circulation.
Following the new trends in this field, a new coin called AML Bitcoin has appeared on the cryptocurrency market. It was developed taking into account the KYC & AML policies and the requirements of the Patriot Act (USA), as well as issued with the approval of the organization "NAC Foundation", a member of "ABA" - the American Interbank Association.
The causal introduction of CIS and AML in a cryptocurrency environment was the demand for instant in-out cryptocurrency in conjunction with fiat money. It is about both cash and non-cash form, including the use of such most popular payment instruments like Visa and MasterCard, SWIFT payments and so on.
Previously, most users had inconvenience for the sake of anonymity, turning to exchangers for withdrawal of cryptocurrency in real money as a last resort, then in today's reality, when the speed of transactions and the efficiency of the cash-out is at the forefront, activity confirmed the need to introduce financial innovations, albeit to the detriment of anonymity, but in favor of their own security.
In the case of verification of the identity and the passage of all KYC & AML procedures, the attacker can no longer easily steal your hard-earned "coins" by pushing large sums at least into limits and, as a maximum, into requirements for additional re-verification. Moreover, it should be noted in a separate line that some online wallets, after having passed the verification of their clients (sometimes without fail, and sometimes as a separate security measure), establish the so-called 2F authorization.
What to prefer: anonymity or security - the personal choice of each. In any case, when choosing online wallets and exchange services. These are the realities and new rules of the game in the field of jurisdictions of the European Union and the United States, which are increasingly tightening the requirements for their citizens and legal entities.
KYC and AML practices are being introduced not just into cryptocurrencies but ICO as well, because lots of projects unfortunately, are scams. However, there are platforms with such features. Open Packaging Network is a vivid example. It is a blockchain-based project whose goal is to ensure transparency in the packaging industry by creating a platform that uses technology to provide value to industry stakeholders. Stakeholders do not need to worry about who they trade on the platform with, since using Know Your Customer (KYC) and Anti-Money Laundering (AML) helps identify parties.
Follow our Telegram for more news: https://t.me/OpenPackagingNetworkOFFICIAL