Cryptocurrency Exchange Guide
1.Buy Bitcoin From LocalBitcoins
1.1 Register your account on LocalBitcoins. http://www.localbitcoins.com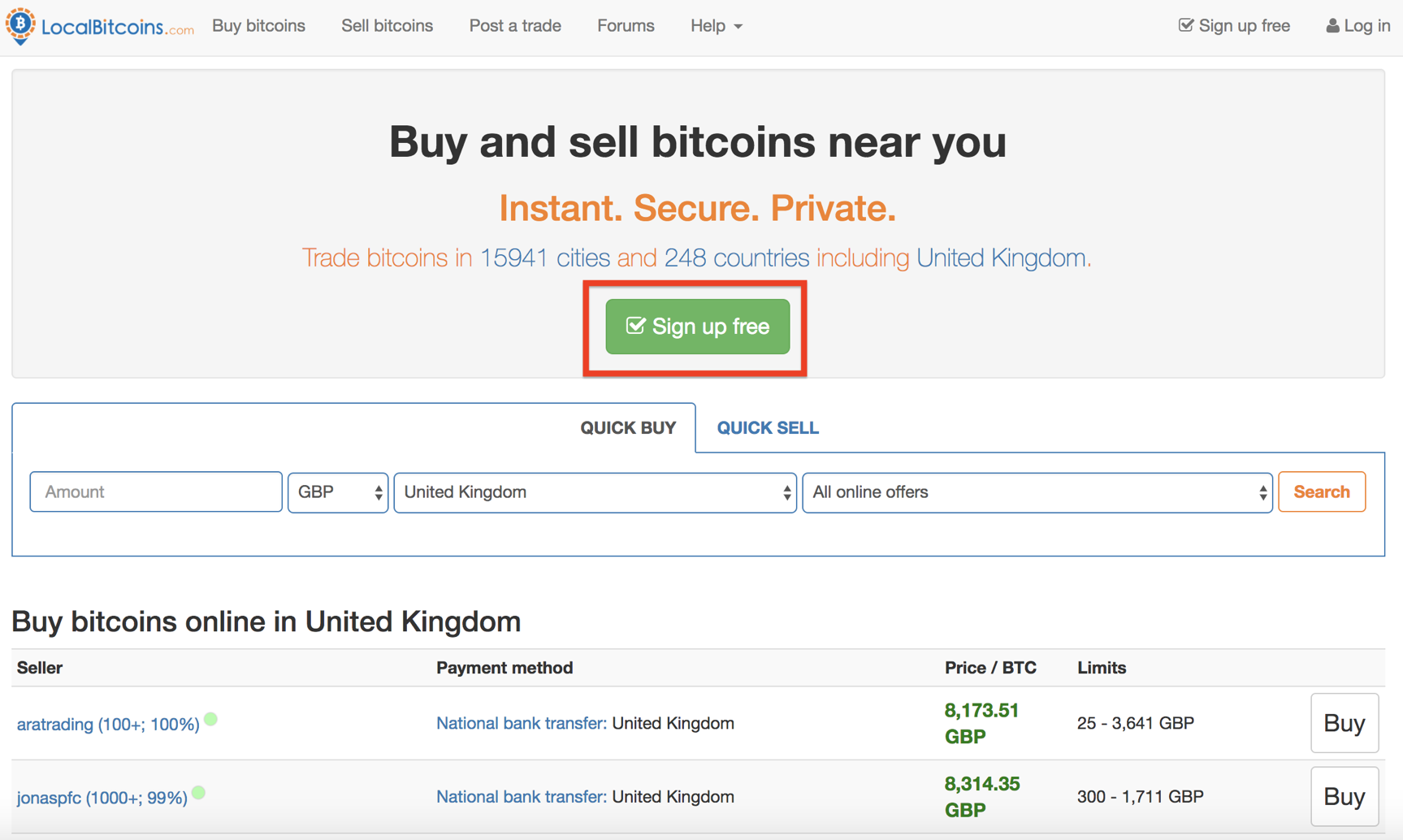 1.2 Secure your account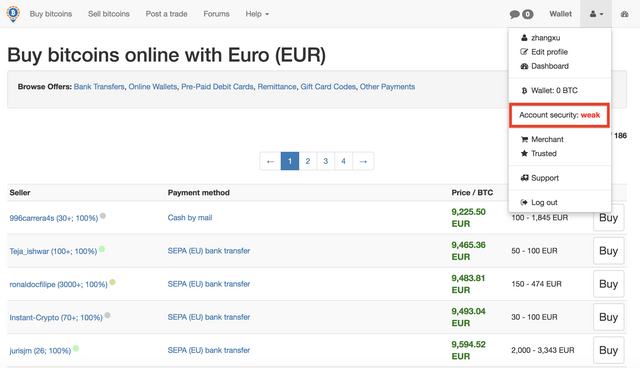 1.3 Finish Two-Factor Authentication and Login Guard.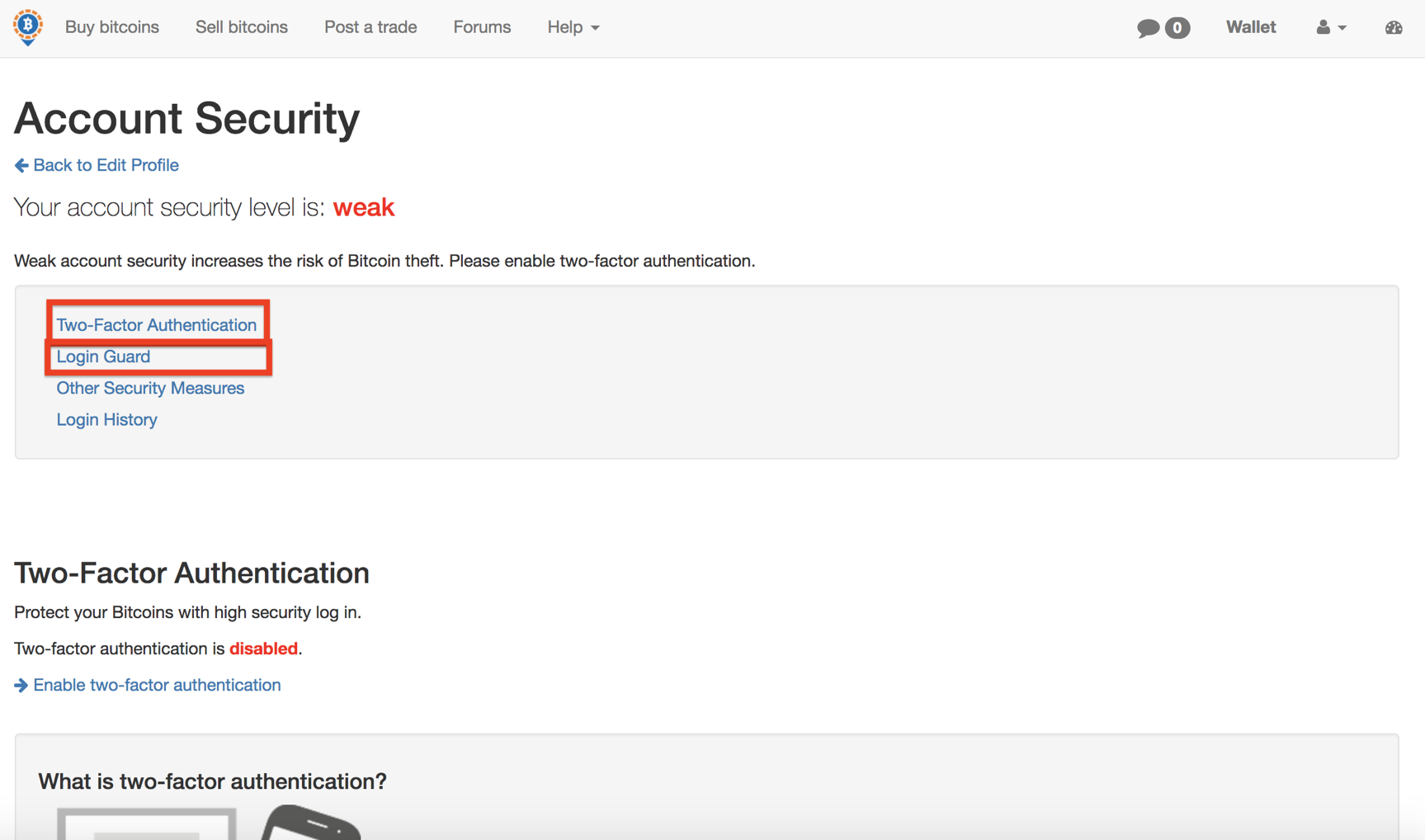 1.4 Verify your real name and phone number.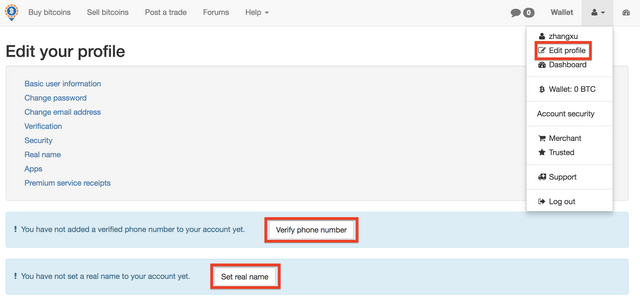 1.5 (1) Click "Buy bitcoins" at the top;
(2) Choose your country and currency, and Search;
(3) Find an appropriate seller (including volume of payment, credit, payment method, price, and limits), and Click "Buy".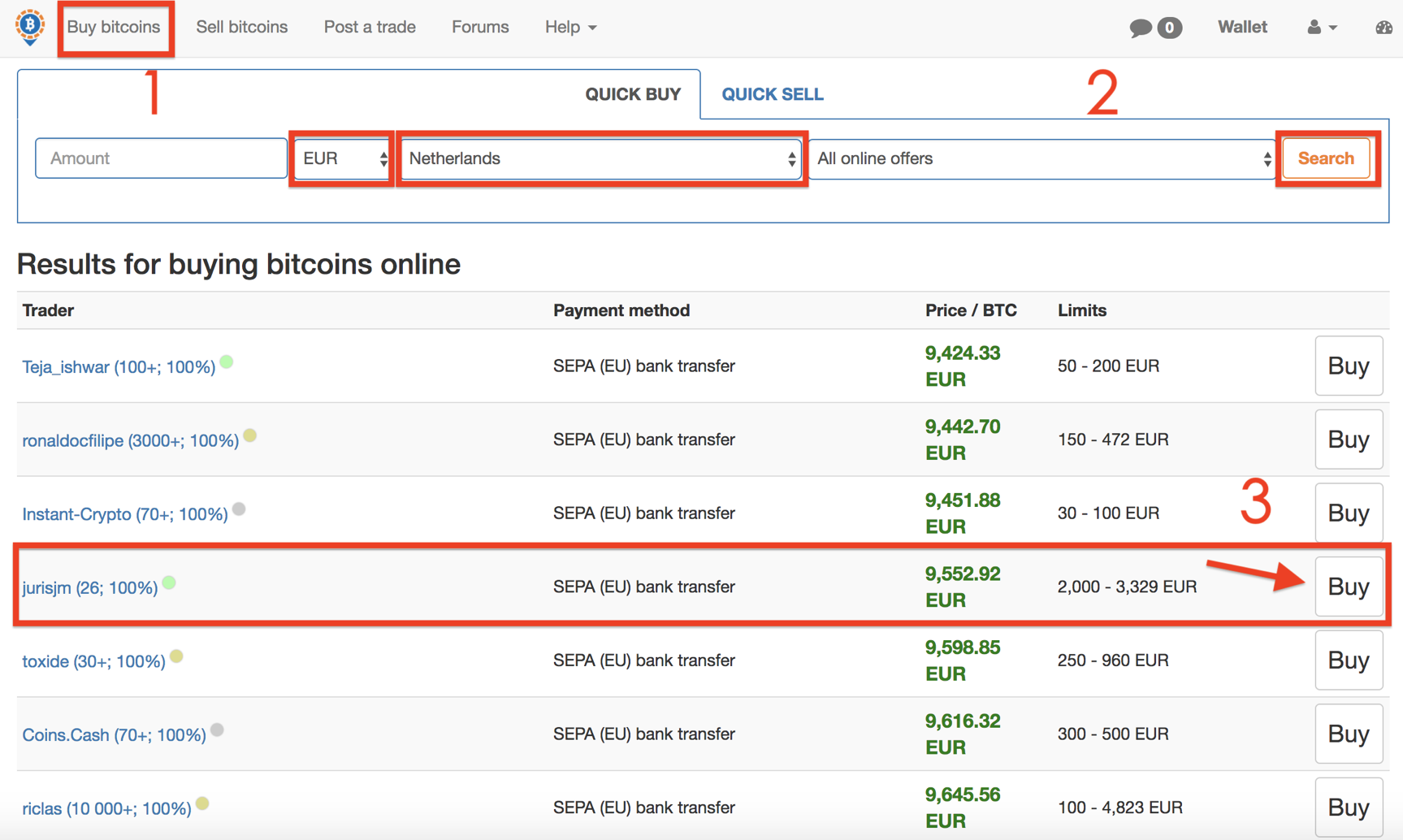 1.6 Type in the numbers of currency and send trade request.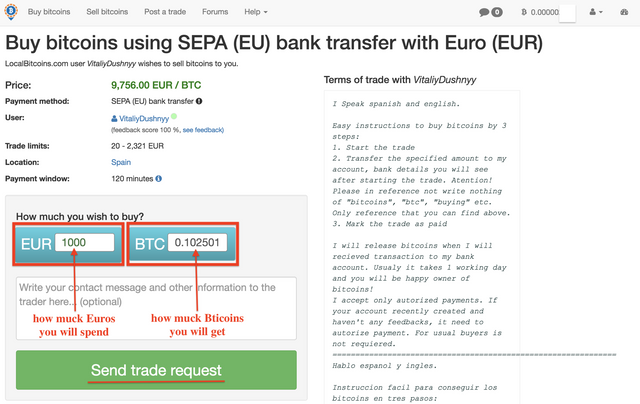 1.7 You can communicate with the seller. After the seller received your payment, the bitcoin will be transferred into your digital wallet of LocalBitcoins.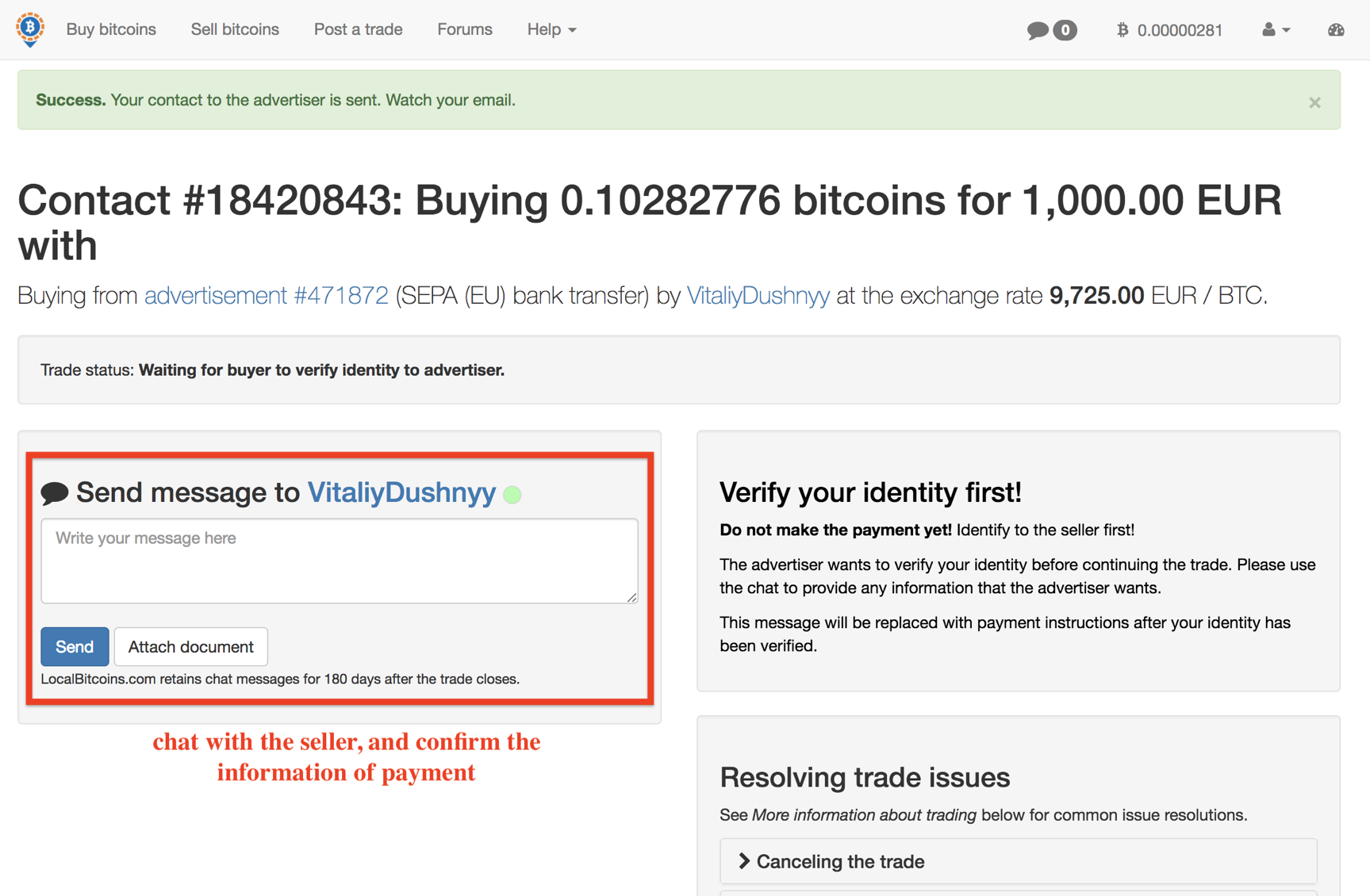 2.Transfer Bitcoin from LocalBitcoins Wallet to Huobi
(using bitcoin buy other cryptocurrencies)
2.1 Sign up Huobi account, http://www.huobipro.com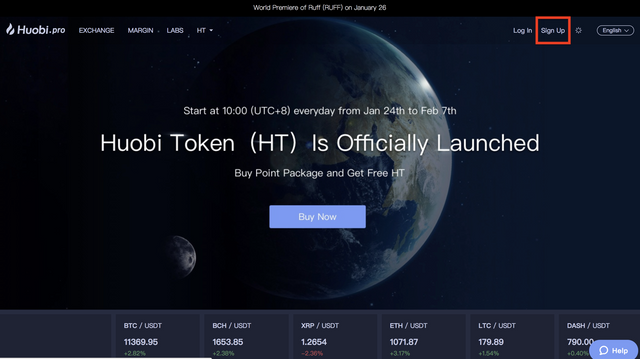 2.2 Secure your account and finish verification

2.3 Transfer bitcoins from LocalBitcoins wallet to Huobi wallet.

Obtain your Huobi wallet address through click "Deposit".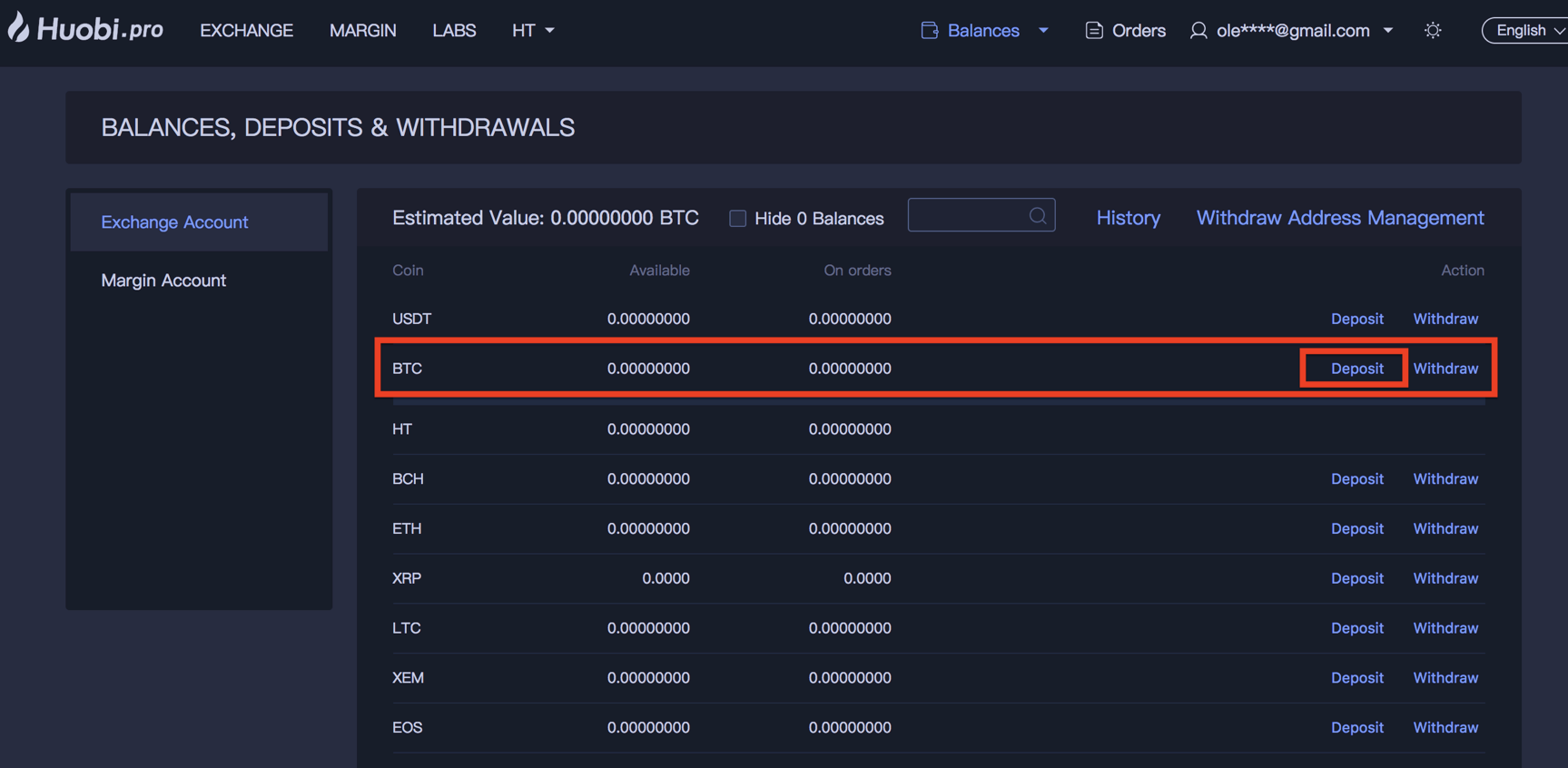 Copy the address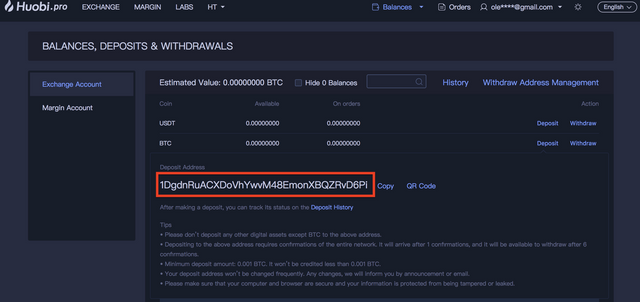 Log in your Localbitcoins account, open your wallet from the button at the top right corner. Copy the address (last step) from the Huobi to the "Receiving bitcoin address"below.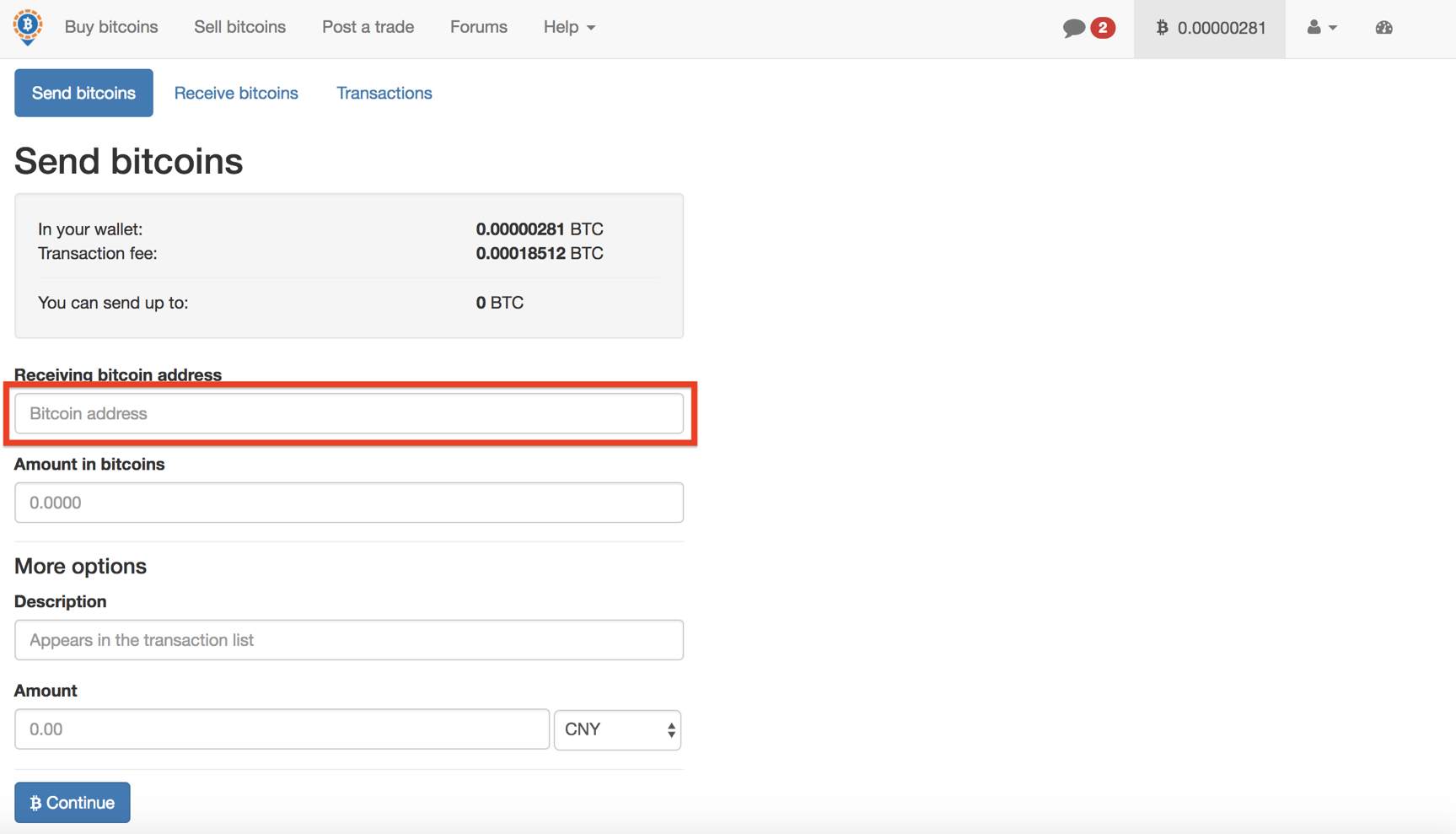 Then the bitcoins are in your Huobi wallet.
3.Exchange other cryptocurrencies by bitcoins on Huobi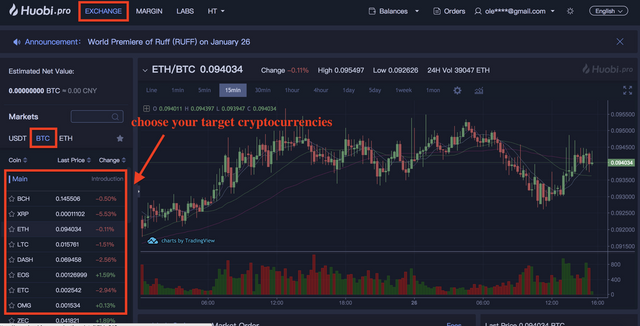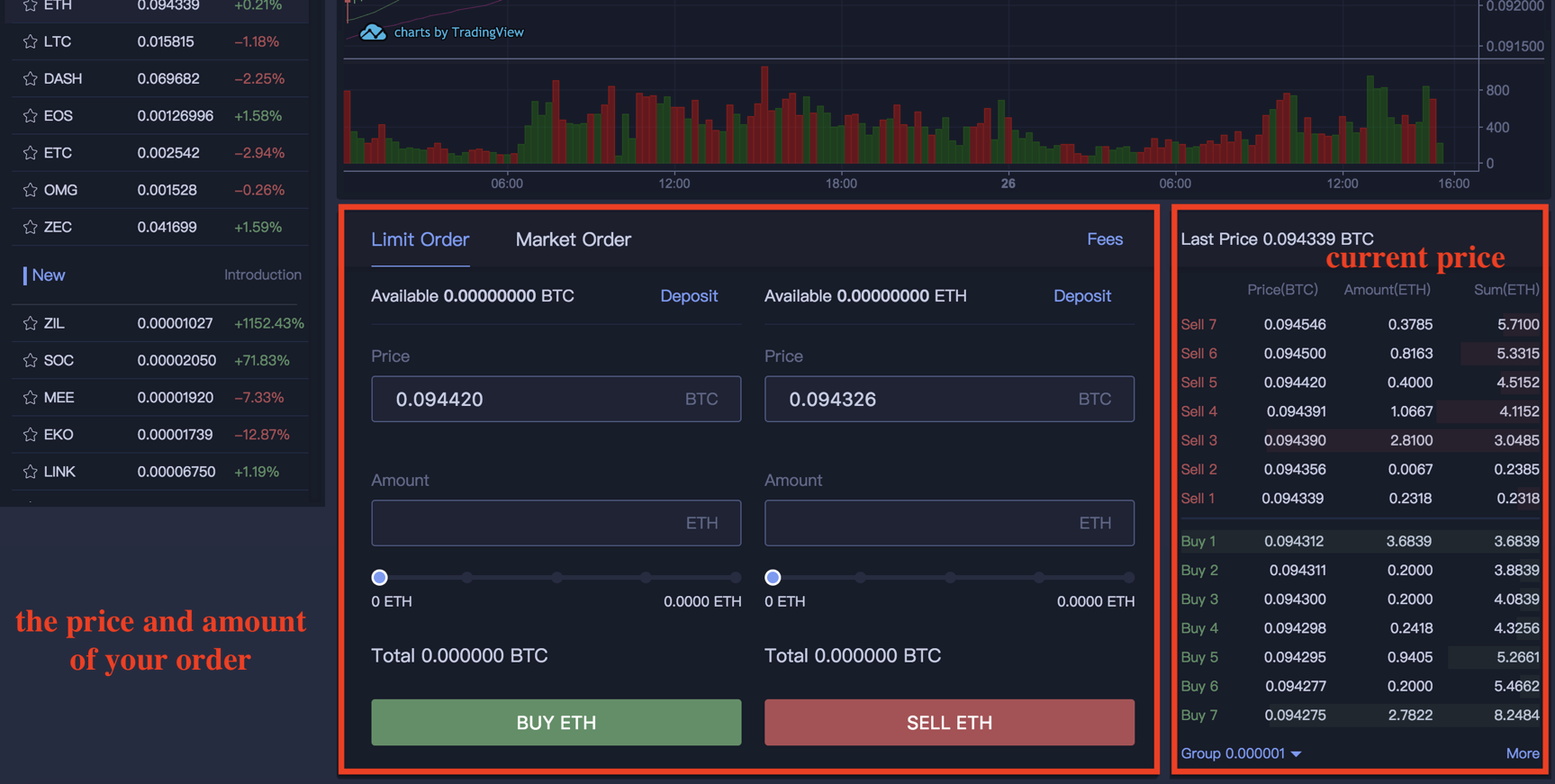 Then you can have other cryptocurrencies on Huobi.