Steem price looking nice with almost 20% gains in the past 24 hours!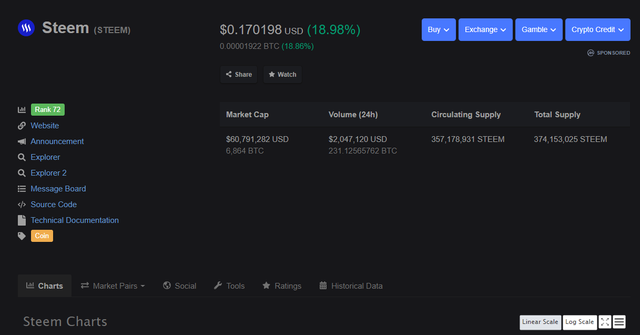 Finally broke through 0.16 resistance things are looking very nice for Steem ! Accumulate, accumulate accumulate !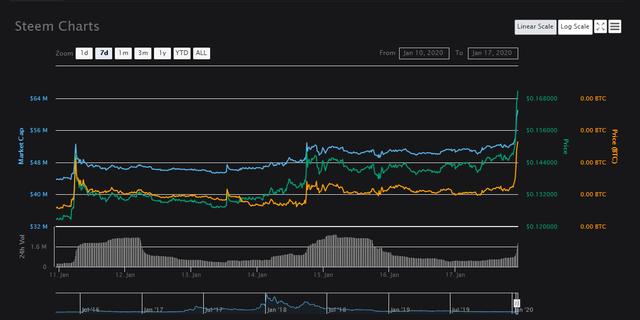 I always say "the only people using Steem, are the people using Steem". Steem doesn't seem to have much trading volume but I think that will change soon. SMT's are on the horizon! Smart Media Tokens are set to "tokenize the web" and will allow for users to create tokens on the Steem blockchain without any coding or programming knowledge.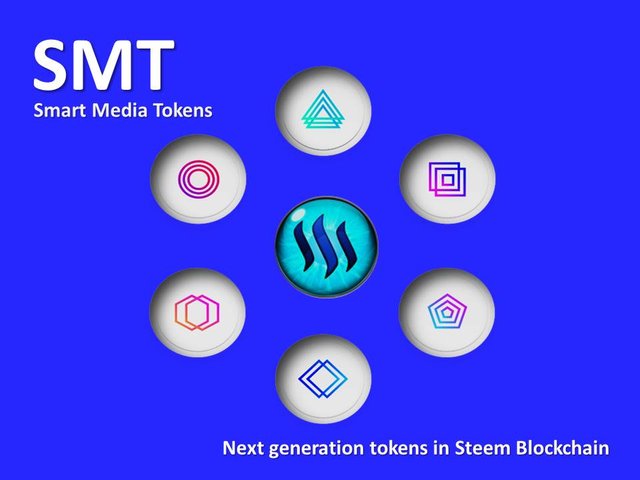 Here is to one of the best communities in crypto. I have high hopes for Steem in 2020 and beyond. Thank you for your participation and contributions to the network. Together we can make blockchain tech a powerful tool capable of
giving sovereignty, financial and creative freedom to all.
Namaste