STORICHAIN: A BLOCKCHAIN-BASED DECENTRALIZED DAPP, AND SHARED PROTOCOL FOR THE STORY INDUSTRY

PRELIMINARY
Blockchain is the foundational technology behind Digital assets(cryptocurrency) . It is also a potentially groundbreaking innovation in how data is created, shared, and edited. Through an immutable ledger and consensus algorithms that ensure the integrity of the blockchain, it is possible to create a "trustless" type of information; a type that is truly decentralized and transparent.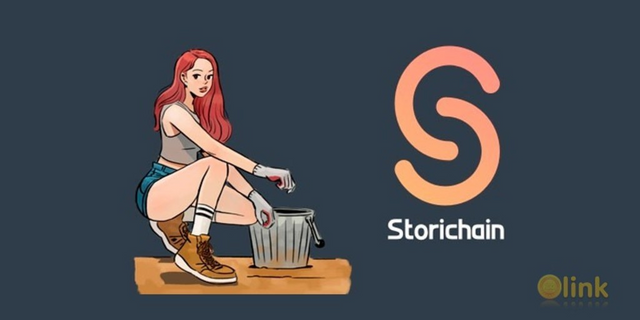 INTRODUCING STORICHIAN
The Storichain platform leverages Blockchaon technology in other to provide possible solutions to curb the challenges facing the Story industry today. The Storichain platform will develop a DApp which will be fully accessible by user's and help them to create various stories, participate in Fundraising developments, Get rewards for quality or true life based stories and so many other's.
The Term "Story"here stands for all publications and write ups concerning mostly part of the Entertainment industry such as movies, dramas, poems and so many other's. Storichain aims to explore and develop "stories" as a kind of intellectual property. The history industry can be defined as an industry that includes storytellers and activities that use stories created for a variety of purposes. In 2014, story telling identified industries that add value through products and businesses based on research, discovery, planning, development, creation, dissemination, and dissemination of stories that are considered to be sources of imagination and creativity.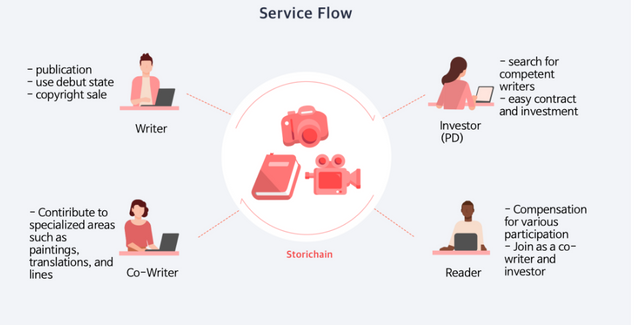 STORICHAIN SOLUTIONS TO THE STORY INDUSTRY
Storichain is a project with a slightly decentralized Dapp application and a common protocol for industry problems that tell stories that have block-chain properties to solve. The term "storytelling industry" refers to the "story" industry as a source of products and fields such as film, drama, web drama, including drama, musical and radio post. This will become clearer in Storichain in the process of creating jobs that are determined from the source of the material by solving existing industrial injustices and creating new values.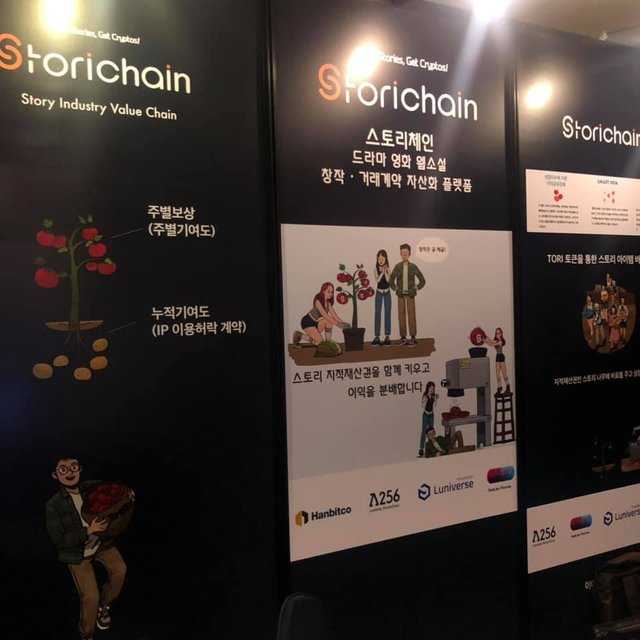 Storichain began by placing the base value of the tokens in the creation of the story, which ultimately wanted to reduce the cost of trust among the participants in the story industry: writers, production companies and readers. In this way, Storichain will make the process of creating works derived from the source material more transparent, decide the injustices that exist in the industry and create new values.
Storichain provides user's with a place where everyone can keep their personal information in a space where the secret situation can be put into stories.

Storichain platform Refunds are available for unread components. Scene-based response, sharing, rating, recommendations.

Storichain will reward user's for contribution to reading for creation is also based on your response! Cut-in Talk: Commentary between actors

Storichain platform will issue an award to to user's after giving the artist an episode of personal life

Distribution of copyright income as growth index

Storichain will make available Professional creative tool for creating / distributing video scripts, webtoons, web novels and interactive storage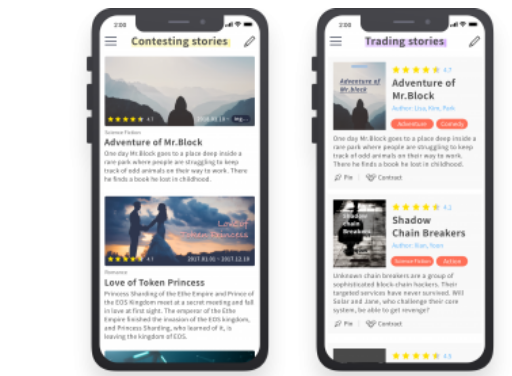 TORI TOKEN
TORI Token will serve as the Native cryptocurrency of the Storichain platform. The TORI token is developed on the Ethereum blockainj based ERC-20 smart contracts. The TORI toekn will serve as the standard mode of rewarding user's on the Storichain platform and also be used an incentives and bonus basis. The TORI Token has a total supply of 4 billion tokens and no further tokens will be minted in the Future.
ROADMAP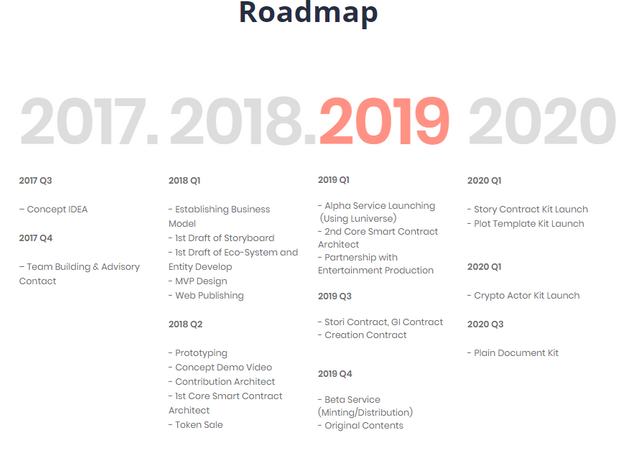 TEAM




FOR FURTHER INFORMATION AND PARTICIPATION ON THE STORICHAIN PROJECT, KINDLY VISIT
AUTHOR'S DETAILS
Bitcointalk Username: Noma45
Bitcointalk Url: https://bitcointalk.org/index.php?action=profile;u=2025710