SPARROW: AN OUTANSTANDING OPTIONS TRADING, POWERED BY SMART CONTRACTS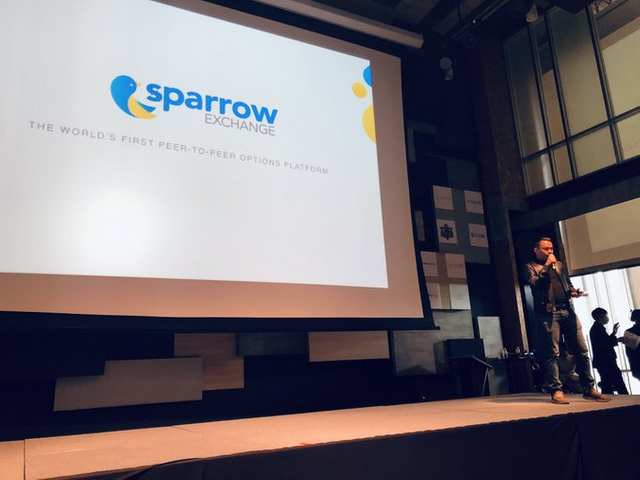 PRELIMINARY
Options trading is investing on the future movement of certain tradable assets such as commodities, stocks, indices, Forex currency pairs and more. Binary options trading is known as such because there are only two outcomes of such a prediction, ''CALL and PUT'' Options. A value of an asset can only increase or decrease during a given time frame. Traders will have to predict the direction of this movement, so, the word "binary" comes from the fact that traders will be able to choose one of two options when they make a prediction. In order to make a prediction, traders will have to invest a certain amount of money on that prediction. If their prediction becomes true and the value of the selected asset moves in the predicted direction, then the traders will get their investment back plus a commission that represents the profits. Cryptocurrency Trading platforms also known as Exchanges are online platforms where you can exchange one cryptocurrency for another cryptocurrency or sometimes for Fiat currency. A cryptocurrency exchange is a third-party platform from which one can purchase or trade Cryptocurrencies. A Cryptocurrency can simply be exchanged for Fiat or different Cryptocurrencies on an exchange. There are varieties of Cryptocurrency exchange depending on the type of services they give. They can be trading platforms, peer-to-peer exchanges or brokers. In determining an exchange, factors such as security, speed, fees, the process of buying, ease of use, effective customer service, etc. need to be analyzed.

INTRODUCING SPARROW EXCHANGE
Sparrow options trading platform is the leading, convenient and secure digital asset trading platform, that provides traders the opportunity to trade popular crypto assets in an easy and swift manner by leveraging the features of options trading. Sparrow exchange's main goal is to satisfy it's customer's all over the world by creating an all-in-one digital asset trading platform that is on a mission to provide users with a simple, reliable and low-cost service to use, buy, sell, and trade various crypto assets as well as options trading. Sparrow exchange is powered by smart contracts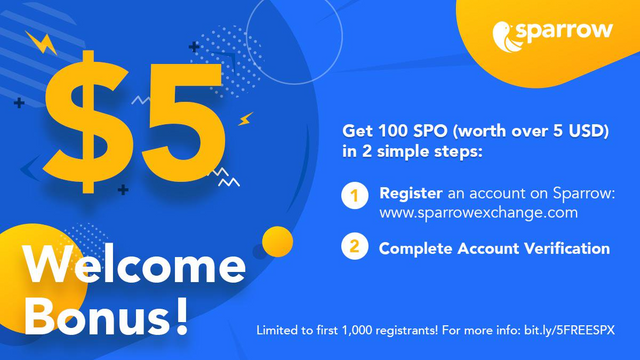 WHY YOU SPARROW IS THE BEST DIGITAL ASSET OPTIONS TRADING PLATFORM
Sparrow exchange has developed an outsanding digital asset and options trading exchange, which has provided user's with the THE LEADING OPTIONS TRADING PLATFORM POWERED BY SMART CONTRACTS. Sparrow digital asset and options trading platform is apt for beginners as well as experts. Beginners will benefit from its simplicity of use and experts can take advantage of its modern features. Sparrow modern user interface and simplicity makes it possible for traders worldwide to be beneficiaries of an amazing digital asset trading platform.
The main Goal of the Sparrow trading platform is to provide user's with options trading solution empowering everyone to manage risk and trade with confidence. The platform offer's best prices and helps in risk management and brings the world's first peer-to-peer options trading platform.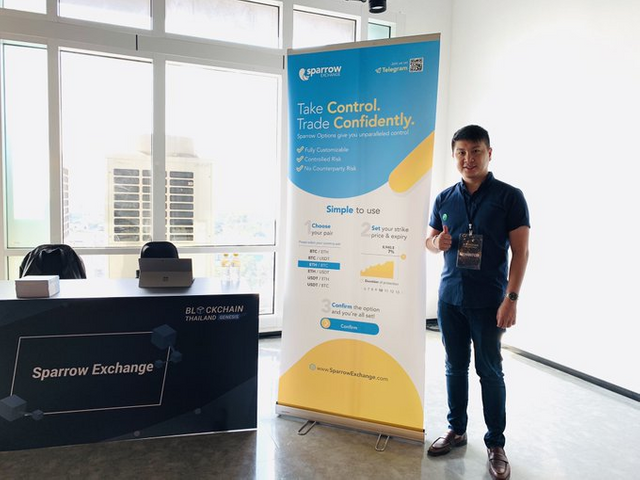 BENEFICIAL FEATURES OF SPARROW EXCHANGE COMPARED TO OTHER EXISTING OPTIONS TRADING PLATFORMS
CONVERTNOW FACILITY (CNF): This one of the best features of the sparrow exchange platform. This option allows user's to instantly convert one crypto asset to another asset using best market prices and in a secured manner.

HIGH LIQUIDITY: The sparrow options trading platform provides high liquidity in terms of trade volumes compared to OTC markets.

FULL CONTROL: Sparrow exchange is not controlled by any organization or governmental body, rather user's have full control of their assets and able to manage risk.

TRANSPARENCY AND RELIABLE: Using the Sparrow exchange, Every transactions and bankroll funds are recorded on the Ethereum Blockchain, which can be accessed by traders.

EASY TO USE: The Sparrow digital assets and options trading platform has a simple user interface which makes it possible for trader's to trade swiftly
TEAM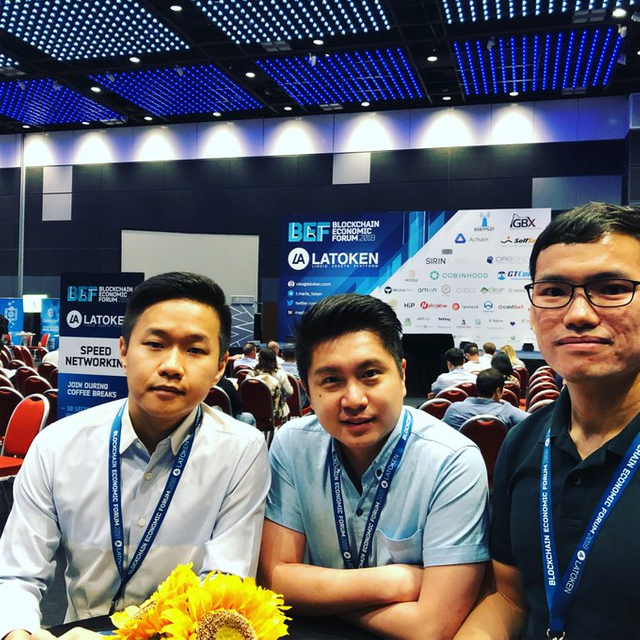 PARTNERS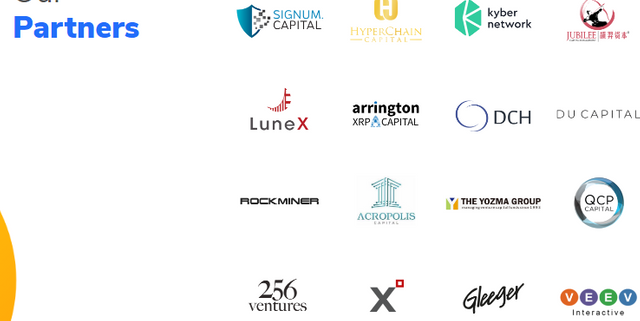 FOR MORE INFORMATION AND PARTICIPATION, KINDLY VISIT THE FOLLOWING LINKS
AUTHOR'S DETAILS
BITCOINTALK USERNAME: Noma45
Bitcointalk Url: https://bitcointalk.org/index.php?action=profile;u=2025710
SPARROW ID: 2ee10a03-a4ca-4768-aa64-75eda515c5e7