PARQ PROJECY REVIEW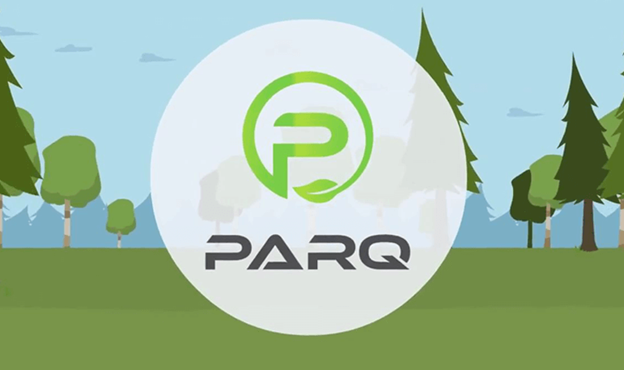 PROBLEM STATEMENT
Traffic congestion is not primarily a problem, but rather the solution to our basic mobility problem, which is that too many people want to move at the same times each day. Why? Because efficient operation of both the economy and school systems requires that people work, go to school, and even run errands during about the same hours so they can interact with each other. That basic requirement cannot be altered without crippling our economy and society. The same problem exists in every major metropolitan area in the world.
PARQ SOLUTION
PARQ project is a blockchain solution for the aforementioned challenges facing the society when it comes to parking of vehicles. PARQ will launch a platform and a mobile App specifically built to assist driver's in locating possible parking spaces in order to avoid congestion and unnecessary traffic in the city. PARQ, also known as parkensen platform is on a mission to provide solutions such as a Green, smart and connected city platform which is all about aiding individuals(Driver's) to park their various vehicles in an organized manner. The PARQ project leverages the power of Blockchain and it's native token will be developed on the Ethereum blockchain. The PARQ platform utilized various advanced technologies such as IoT devices, synthetic brain, and real parking App. Notwithstanding, the solution proffered by the PAQR project will make both driver's and passenger's very happy and as well create a Green and non congested parking environment.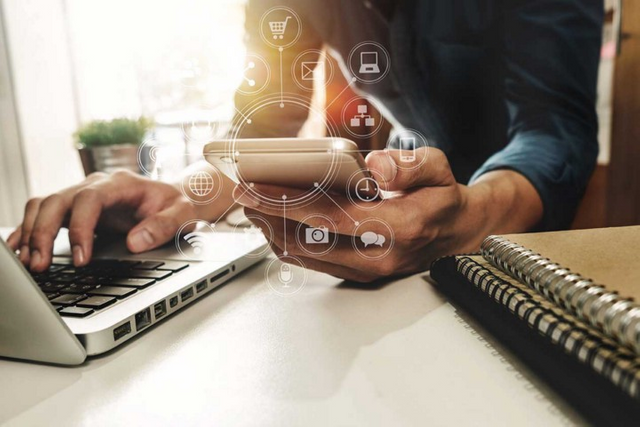 BENEFITS OF THE PARQ PLATFORM AND MOBILE APP
The Parkesen mobile App will function like just any other App out there, but with advanced features. The technologies behind the PARQ project makes the App faster and easy to use. Here are some great features on how the PARQ mobile App works.
EARLY BOOKING OF PARKING SPACES: The Parksen app is desinged to allow user's (driver's) to easily locate and reserve parking spots throughout the city. Sounds interesting Right?. This is one of the greatest innovations made in the parking ecosystem, whereby driver's will never be stranded or go through the stress of looking for parking spaces, rather they book these spaces ahead of time.

EASY LOCATION OF PARKING SPOTS: The PARQ mobile App allows user's to easily locate and reserve parking spots. The App will be connected to different cities and available parking lots(Garages) in the city. Thus, making it easier for driver's to locate these garages.

The PARQ platform will help driver's escape penalties for taking extra time on parking spaces. The App will notify the driver whenever it is due time for them to exit the garage.

The PARQ App and platform will help to reduce the emission of carbon from vehicles, creating a green environment.
PARQ TOKEN (PARQ)
PARQ Token is the native token of the parkensen platform. PARQ is developed on the Ethereum blockchain based ERC20 smart contracts. PARQ token will serve as the primary medium of making payment and services within the Parkesen platform. Driver's can use the PARQ native token to pay for parking, while individuals or groups that offer parking spots will be able to earn tokens and use
TOKEN INFORMATION
Ticker: PARQ
Platform: Ethereum (ERC-20)
Total Supply: 1,000,000,000 PARQ
Base Price: $0.1
Hard Cap: $19,500,000 USD
TOKEN DISTRIBUTION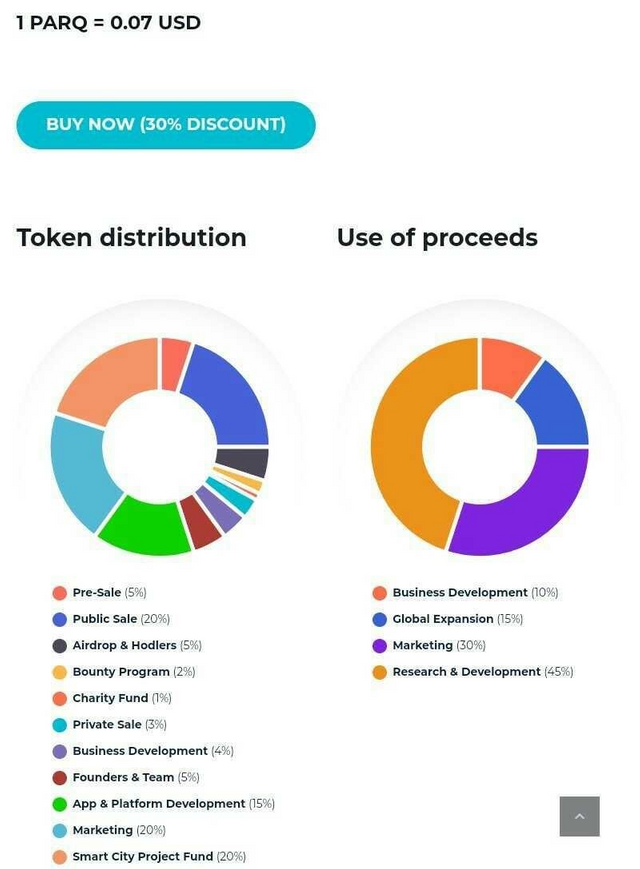 ROADMAP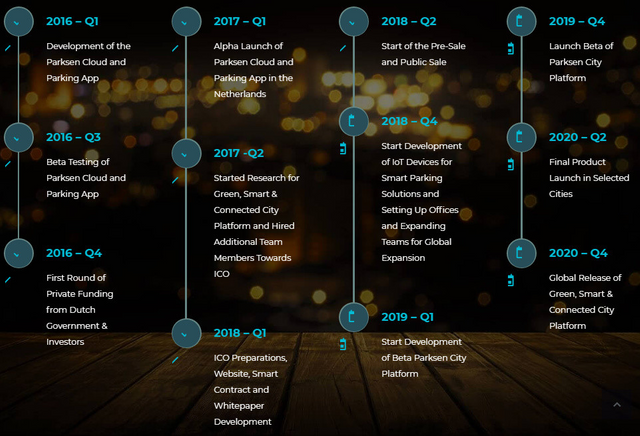 TEAM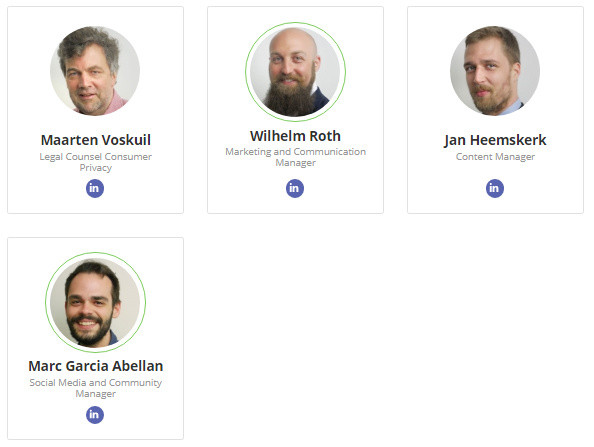 ADVISORS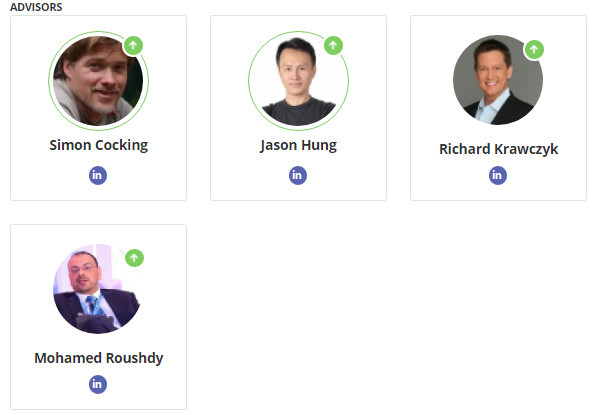 CONCLUSION
Conclusively, the PAQR project brings the perfect and long lasting solution to the current challenges we are facing when it comes to parking and traffic congestion in our various societies today. PAQR brings a blockchain solution where the parking process is made easy and driver's won't have to stress much on finding parking spaces. Thus reducing congestion and traffic, and also increasing a clean, smart, and organized way of parking our vehicles, The PARQ token will serve as a standard mode of making payments for products and services offered by the platform, which will be available to every registered user.
Thank you for Reading, and keep track on the PARQ project for more News.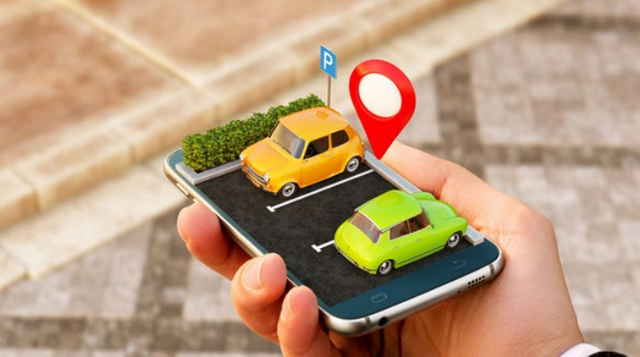 FOR FURTHER INFORMATION AND PARTICIPATION PLEASE VISIT
WEBSITE: https://www.parqtoken.com
WHITEPAPER: https://www.parqtoken.com/wp-content/uploads/2018/01/Whitepaper_PARQ.pdf
ANN THREAD: https://bitcointalk.org/index.php?topic=4215740.0
TELEGRAM: https://t.me/parqtoken
TWITTER: https://twitter.com/PARQtoken
FACEBOOK: https://www.facebook.com/PARQtoken/
INSTAGRAM: https://www.instagram.com/PARQbyParksen/
Paasheuvelweg 50b, 1105 BJ Amsterdam, The Netherlands
Email: [email protected]
AUTHOR'S DETAILS
BITCOINTALK USERNAME: Noma45
BITCOINTALK LINK: https://bitcointalk.org/index.php?action=profile;u=2025710
ETH ADDRESS: 0x0b59aE45CE4a24C3cd643cb5100553c23E3463c6