BITBOND STO REVIEW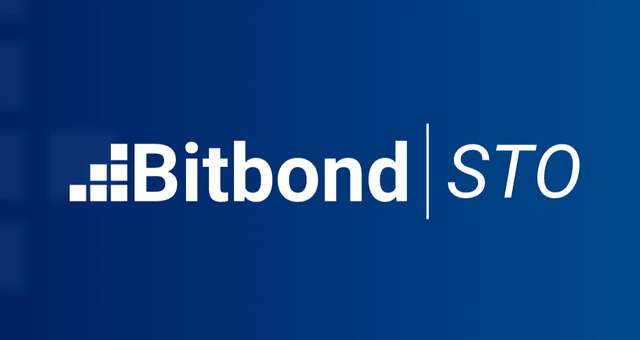 PRELIMINARY
Blockchain is the foundational technology behind Digital assets(cryptocurrency) . It is also a potentially groundbreaking innovation in how data is created, shared, and edited. Through an immutable ledger and consensus algorithms that ensure the integrity of the blockchain, it is possible to create a "trustless" type of information; a type that is truly decentralized and transparent.
INTRODUCING BITBOND
The Bitbond project is a German based blockchain company that has been in existence for many years now. The Bitbond platform is focused on delivering accurate and complete loan schemes to user's who wishes to borrow or lend funds. The Bitbind platform leverages blockchain technology, and is very secured and has a decentralized nature where every activity on the platform is been carried out with utmost transparency. The Bitbond project aims to bring in new innovation into blockchain by introducing it's native crypto currency known as the BBI token. This will serve as a security token with enough backup by commodities, stocks, and is fully regulated with value. The Bitbond platform is a the First German based regulated blockchain platform, that has funded over 300 thousand loans to more than 80 countries all over the world. Bitbond is the first crypto-currency based lending platform for business loans that operates globally. Founded in 2013, Bitbond now facilitates more than $1 million in business loans every month.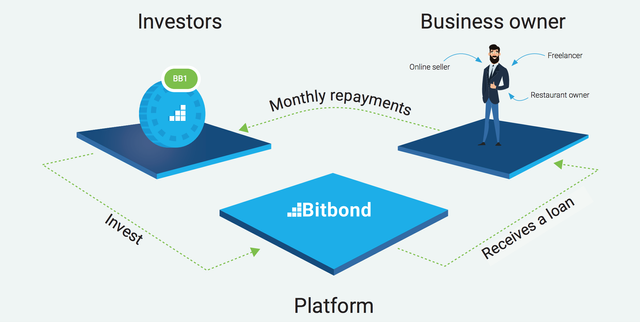 WHY YOU SHOULD CHOOSE BITBOND
Over the years, we have seen so many challenges facing both lender's and borrower's in the world today. they are fraught with complexities such that a borrower might end up not paying or making full payments without the Lender gaining any interest on loan and so many more. There have been also cases where borrowers are unable to liquidate their crypto tokens. These are more challenges that the #Bitbond team and board of advisor's have put into consideration and decided to come up with a possible solution.
The Bitbond team came up with the idea of developing a platform which acts as a broker loan involving shareholders and small business owners. Throughout its fully owned subsidiary Bitbond Finance GmbH, they Aim to increase funds to directly fund small business owners throughout the Bitbond platform. Bitbind also made it possible for loans to be available in any asset of the Borrower's choice. whereby they can apply by depositing other assets and get in return the loan they applied for.
BENEFITS OF CHOOSING THE BITBOND PLATFORM
Bitbond aims to make investing and financing globally accessible to anybody regardless of your location.

By using the Stellar lumens blockchain, there will be efficient transactions on the Bitbond platform. all transactions will be executed instantly

The Bitbond platform is the perfect solution for Lenders and borrowers, because it is a fully regulated financial institution.

The Bitbind platform will over time offer bonuses to user's.

The platform is fully decentralized, whereby user's are in full control of their funds and aassets.

ABOUT THE BB1 TOKEN
The BB1 token like i mentioned earlier will serve as a security token of the Bitbond platform. BB1 is developed on the Stellar lumens blockchain which has been proven to be fast, easy to use, and extremely secured. The BB1 token is currently undergoing a security Token Offering (STO) trading at a price where 1 BB1 = 1.00 EUR,which is the first German Security Token Offering (STO). The BB1 token will have a Hard cap of $100 Million. In order to gradually increase the value of the BB1 token, all remaining tokens which are unsold during the STO token sale will be burn, thus reducing the circulating supply of the token and increasing it's value.
BB1 TOKEN DISTRIBUTION

TEAM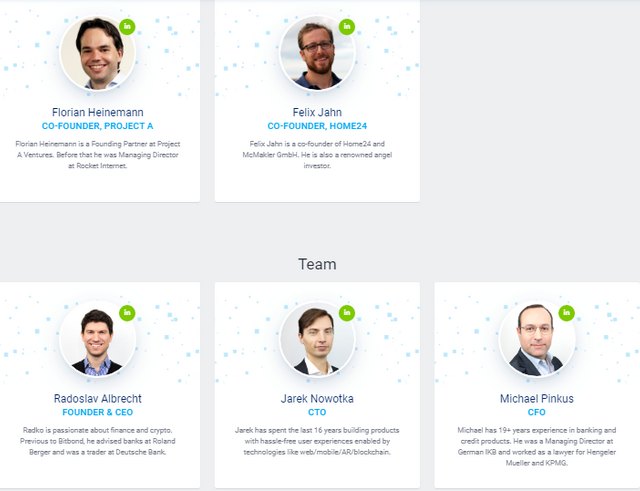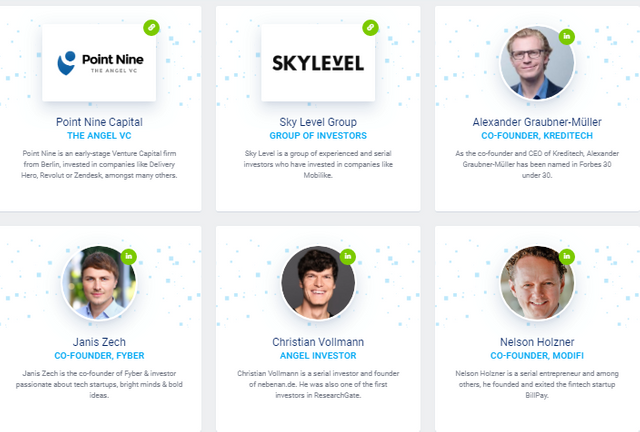 PARTNERS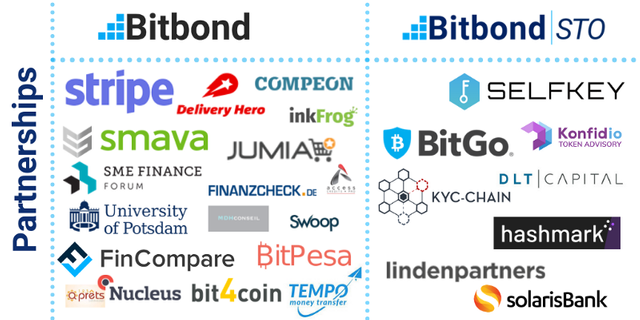 FOR MORE INFORMATION AND PARTICIPATION ON THE BITBOND PROJECT, KINDLY VISIT THE FOLLOWING LINKS
WEBSITE: https://www.bitbondsto.com
TELEGRAM: https://t.me/BitbondSTOen
LIGHTPAPER: https://www.bitbondsto.com/files/bitbond-sto-lightpaper.pdf
PROSPECTUS: https://www.bitbondsto.com/files/bitbond-sto-prospectus.pdf
ANN THREAD: https://bitcointalk.org/index.php?topic=5130337.0
FACEBOOK: https://www.facebook.com/Bitbond/
TWITTER: https://twitter.com/bitbond
MEDIUM: https://medium.com/bitbond
REDDIT: https://www.reddit.com/r/BitbondSTO/
INSTAGRAM: https://www.instagram.com/bitbondofficial/
YOUTUBE: https://www.youtube.com/user/Bitbond
AUTHOR'S DETAILS
BITCOINTALK USERNAME: Noma45
BITCOINTALK PROFILE LINK: https://bitcointalk.org/index.php?action=profile;u=2025710
BITBOND AFFILIATE LINK: https://www.bitbondsto.com/?a=DVYLCW