BIIZPAYE CRYPTO REVIEW

PRELIMINARY
Blockchain is the foundational technology behind Digital assets(cryptocurrency) . It is also a potentially groundbreaking innovation in how data is created, shared, and edited. Through an immutable ledger and consensus algorithms that ensure the integrity of the blockchain, it is possible to create a "trustless" type of information; a type that is truly decentralized and transparent. Blockchain was originally developed as the main technological innovation of Bitcoin, a digital currency which is used by millions of people to carry out business transactions. We've all known blockchain as a digital ledger in which cryptocurrency transactions are recorded chronologically and publicly
An Online Marketplace has to do with buying and selling products on online platforms. The rapid growth of social media has been a huge determinant in the growth of e-commerce. thus affecting the growth of global retail e-commerce sales which are expected to reach $4.5 trillion in subsequent years to come. Most companies today are adopting blockchain technology to enhance the operational activities of their industry. Cryptocuurency is gradually taking over Fiat currencies, notwithstanding creating room for easier and better ways to carry online transactions swiftly.
BIZPAYE is an All in one Multi-transactional B2B & B2C Online platform that aims to innovate the Online Crypto Marketplace with Blockchain technology, and accept payments using cryptocurrencies.
WHY YOU SHOULD ADOPT BIZPAYE ONLINE MARKETPLACE
BIZPAYE can be termed as a multipurpose Online Crypto Marketplace, Ecommerce, Retail Marketplace, and Variable Currency Transactional Platform that brings together merchants in one convenient marketplace, and facilitates payment using Digital Assets also known as cryptocurrencies. The Bizpaye International Group of Companies, is an online and offline multi-trading marketplace that has been in existence for over 5 years. The BIZpaye Crytotoken will be made part of this great company as they are on a mission to leverage blockchain technology and increase the adoption of cryptocurrencies, which can be used to purchase items and products on their platform. The Bizpaye platform is already in existence in over 10 countries, namely; Australia, Philippines, Cambodia, Dubai, Germany, and so many other countries.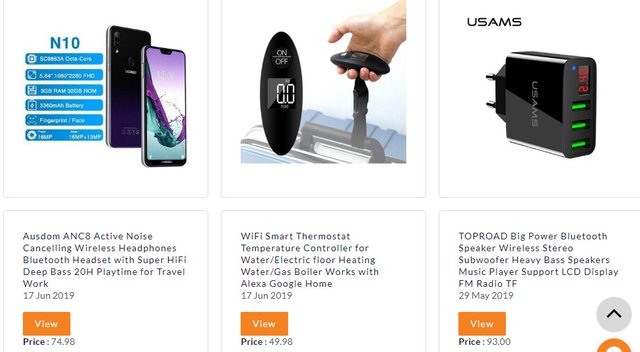 THE BIZPAYE TECHNOLOGY
BIZpaye crypto online marketplace platform is in partnership with so many technology partners. This will boost the platform and promote transaperency in both transaction executions and price fluctuations. The BIZpaye technology is designed to stabilize prices of commodities and merchants can get the best prices ever in this great platform.
Over 2 billion people live outside the formal financial sector, this "unbanked' population represents an opportunity for BIZpaye Cryptotoken platform to greatly expand their customer base, by providing them a means of payment through cryptocurrencies. BIZpaye is set on a goal to promote the mass adoption of digital assets, thus creating an easier means of buying and selling goods and eliminating fiat obstacles, by collaborating with other cryptocurrency platforms with the same goals and Ideas. On the BIZpaye Cryptotoken platform, Merchants have the choice of choosing which Cryptocurrency they desire to be paid with, they can also decide to buy crypto, swap crypto and make use of the BIZpaye built-in exchange platform which allows them to trade comfortably.
24/7 SUPPORT SERVICES: The Bizpaye online marketplace will make available a stable online support center for enquirires and compalints from merchants. The support service of the Bizpaye platform will interact in various languages as chosen by the user, because the Bizpaye platform is available in so many countries.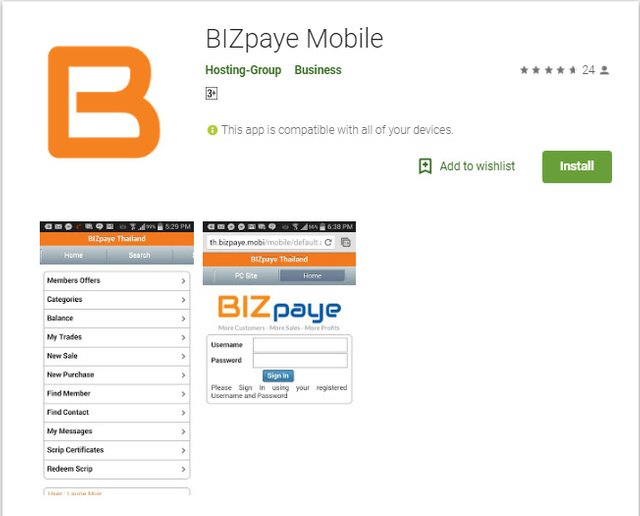 BIZPAYE MOBILE APP
The BIZpaye mobile App will be an easy to use online marketplace App. The mobile App will have a modern user interface and will be apt for beginners as well as professionals. Using the BIZpaye mobile App, merchants can carry out their buying and selling activities form their mobile phones in any environment. it is just a click away.
The BIZpaye mobile App will be available in Android and IOS devices.
BIZPAYE CRYPTOTOKEN
The BIZpaye Cryptotoken will serve as the native cryptocurrency for the BIZpaye online marketplace platform. BIZpaye cryptotoken is built on the Ethereum blockchain based ERC-20 standards. BIZPAYE cryptotken serves as a reward incentives for merchants on the CHIMPION ecosystem. Merchnats will also receive promotion, loyalty, referral and feedback rewards.
BIZPAYE OTKEN DETAILS
TOKEN NAME : BIZpaye CryptoToken
TICKER : CRYPTOToken
PROTOCOL: ETHEREUM (ERC-20)
TOTAL SUPPLY : 1,000,000,000 CRYPTOTOKEN
CRYPTO TOKENS IN CIRCULATION: 44,810,560 CRYPTOTOKEN
DECIMALS: 18
CONTRACY ADDRESS: 0x7875bAfc5d63Fa035DeA0809c2a57A382d772903
2019 ROADMAP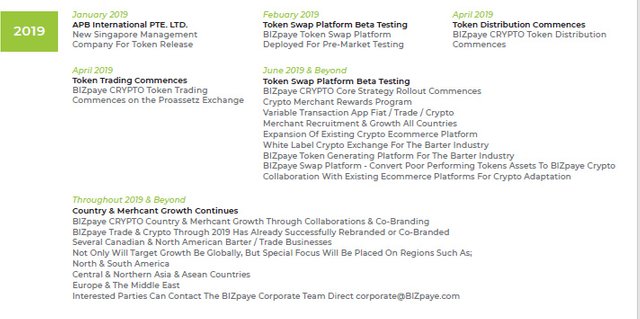 TEAM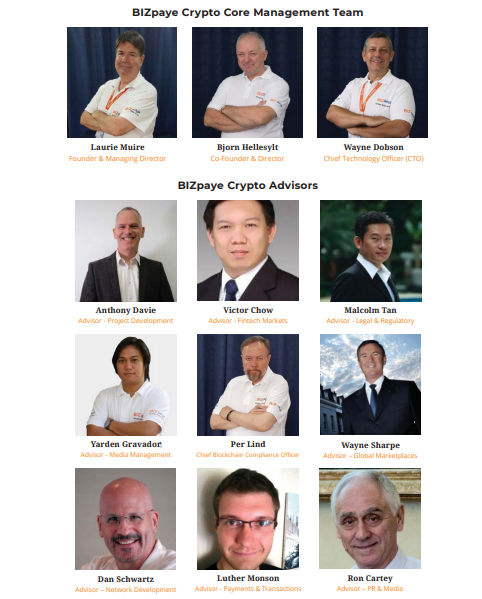 PARTNERS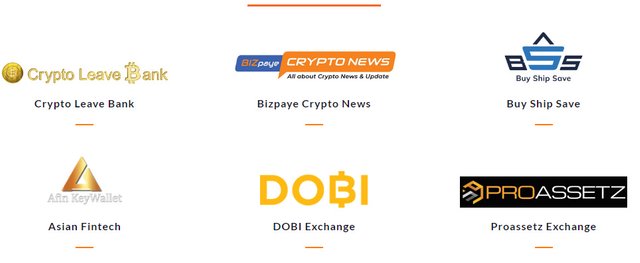 CONCLUSION
BIZPAYE is a real world marketplace for the blockchain industry where buyers and sellers have mutual transaction understanding. The Bizpaye marketplace will be driven by the BIZpaye CryptoToken, which will serve as its native currency of the platform.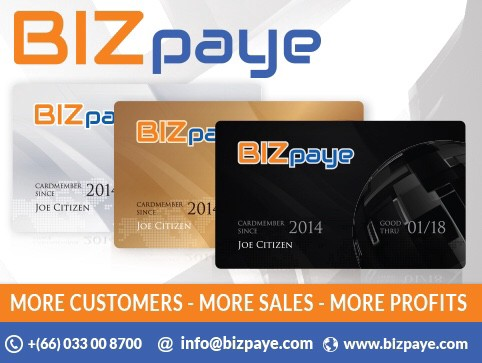 FOR FURTHER INFORMATION AND PARTICIPATION ON THE BIZPAYE PROJECT, PLEASE VISIT THE FOLLOWING LINKS
AUTHOR'S DETAILS
BITCOINTALK USERNAME: Noma45
BITCOINTALK LINK: https://bitcointalk.org/index.php?action=profile;u=2025710