ANYONE LTD AND GAMING PLATFORM REVIEW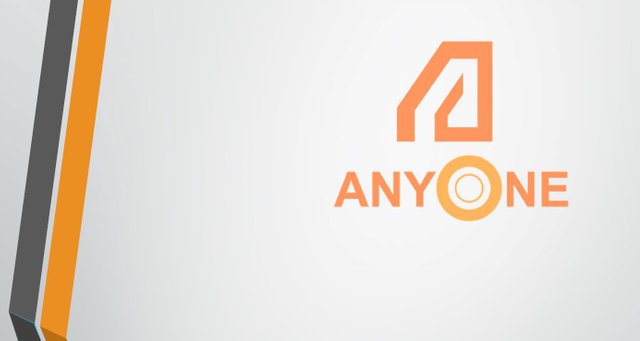 PRELIMINARY
Blockchain is the foundational technology behind Digital assets(cryptocurrency) . It is also a potentially groundbreaking innovation in how data is created, shared, and edited. Through an immutable ledger and consensus algorithms that ensure the integrity of the blockchain, it is possible to create a "trustless" type of information; a type that is truly decentralized and transparent.
INTRODUCING ANYONE LTD
ANYONE Ltd is an all in one platform that offer's different services to it's user's. This platform uses "Proof of Work"(POW) which vis a protocol designed primarily to prevent and deter cyber-attacks on the network, and it also allows a distributed consensus of "trustless" transactions. The ANYONE token will use this protocol, in order to preserve it's value for a very long time because the revenue form the ANYONE business model will be used in preserving the price of their coin and create a stabilized economy.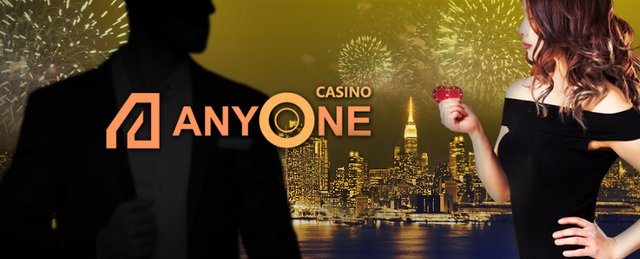 CORE PRODUCTS AND SERVICES OFFERED BY ANYONE LTD
Further more, ANYONE offer's amazing global services to it's user's. This platform is not just limited to gaming, but it also offer's services such; ANYONE Crypto currency exchange service, ANYONE games service, ANYONE investment services, and ANYONE dividend services.
ANYONE EXCHANGE: The team behind the ANYONE platform has created an outstanding idea whereby top cryptocurrencies will be listed on the exchange for user's to leverage their favorite trading pairs and have a wonderful trading experience. The ANYONE exchange will offer exchange listing services of other cryptocurrencies at a very low cost. This makes it simple, and easier for developer's to list their crypto asset through ANYONE exchange and make outstanding profits. The ANYONE exchange does not allow third party intervention and guarantees Developer's safety.

ANYONE INVESTMENT PLATFORM: ANYONE will offer investment services to individuals or companies who invest in the ANYONE platform, or purchases their Gaming chips valued at $1. Investor's that purchases the ANYONE products or Gaming CHIP will receive a certain percentage if interest in daily basis depending on the item they purchased and quantity. See the Whitepaper below for more details.

ANYONE DIVIDENDS: ANYONE platform offer's 100% of it's revenue as dividends to the User's of it's platform. The dividend percentage offered by ANYONE will not be pegged at a certain percentage, reason is because the ANYONE token is mined over time. But ANYONE platform has always promised to keep transparent all of it's operations that is why user's can check their owner's dividends.

ANYONE GAMING PLATFORM
ANYONE Gaming platform is the real deal for all casino player's. ANYONE gamimg platform takes the Online Casino games to a whole new level. Player's around the world will have the opportunity to play different kinds of games offered by the ANYONE gaming platform. ANYONE Gaming platform offer's different categories of Games ranging from Mini Games, Slot Games and Table Games.
MINI GAMES : Under this Category, will be available the EVEN & ODD games. whereby each player will have to choose if the total outcome will be an even number or an odd number.

SLOT GAMES: Under this category, user's can play casino games such as ANYONE QUICK, CHINESE BEAUTY, AND DRAGON AND TIGER.

TABLE GAMES: These are casino Table games seen in most online casino's. But ANYONE platform alllows user's to play games such as Baccaarat, ANYONE Casino Roulette, and Sicbo.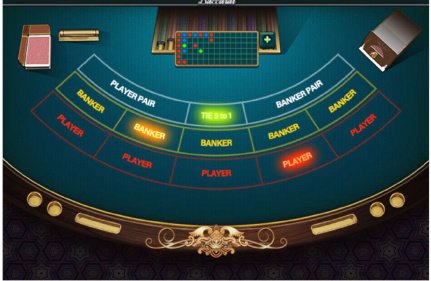 CONCLUSION
Conclusively, ANYONE offer's outstanding global services. The platform leverages blockchain technology to present a trustless and transparent platform that offer's all kinds of services for user's ranging from exchange, investment, dividend and Gaming services. Visit https://any-one.games today, Sign-up and create an ID, then enjoy the Exoereince. Thank you for reading
*FOR MORE INFORMATION AND PARTICIPATION ON THE ANYONE GAME PLATFORM PLEASE VISIT
Website: https://www.any-one.org/
Explorer: https://explorer.any-one.org
CASINO: http://any-one.games
Web wallet: https://wallet.any-one.games
White paper:
https://github.com/anyonecore/AnyoneBinary/blob/62c88dabbff8b18dac71268afda9830129863411/ANYONE_WHITEPAPER_en.pdf?raw=true
Discord: https://discord.gg/YhaDDGh
Telegram Group: https://t.me/AnyoneLTD
Telegram Notice Channel: https://t.me/AnyoneNotice
Twitter: https://twitter.com/anyoneLTD
ANYONE OFFICIAL WALLET DOWNLOADS
Windows 32bit: https://github.com/anyonecore/AnyoneBinary/releases/download/0.16.3.1/anyone-qt32.zip
Winodws 64bit: https://github.com/anyonecore/AnyoneBinary/releases/download/0.16.3.1/anyone-qt64.zip
ANDROID: https://github.com/anyonecore/AnyoneBinary/releases/download/0.16.3.1/Anyone-3.3.4.0.apk
AUTHOR'S DETAILS
Bitcointalk Username: Noma45
Bitcointalk Url: https://bitcointalk.org/index.php?action=profile;u=2025710
Anyone ID: crispy553