You are viewing a single comment's thread from:
RE: (!) New: Market Cap / Volume included - Daily SBD/STEEM Report (02/04/19) / Täglicher SBD/STEEM Bericht (04.02.19) (EN/DE)
As suggested by @beatminister now the SBD market capitalization and the volume for STEEM/SBD will be recorded and included in the daily stats.
Wie von @beatminister vorgeschlagen wird ab sofort die Marktkapitalisierung von SBD sowie das jeweilige Handelsvolumen mit eingelesen und in den täglichen Stats dargestellt.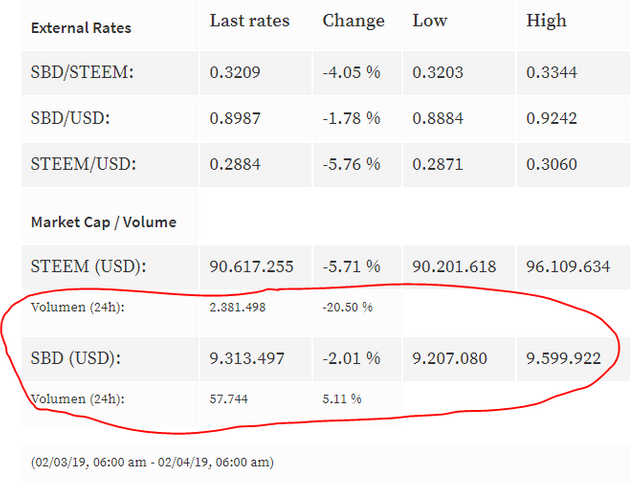 Greetings
nodex