So earlier there was a rumor around the internet that founder of Ethereum Vitalik Buterin has just died in a crash. Turns out, that news was fake. But how did Vitalik prove that he is alive?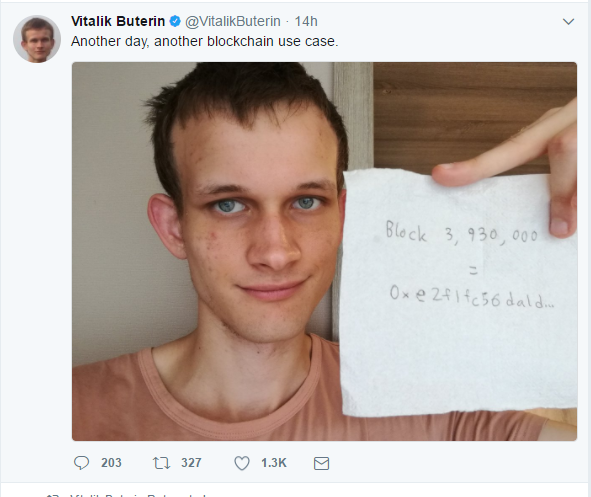 He wrote down the hash of the latest block mined on ethereum network. Here's the details of that block.
In the process we discovered another new use case of the blockchain. This is not the first time someone has done this though. In the past, Julian Assange has done the same thing with Bitcoin Blockchain to prove that he was live.
Would Satoshi have thought his invention would have so much wide and diverse applications? I don't think so. I think the future of blockchain technology is definitely bright. :D