FUTOURIST- BLOCKCHAIN TRAVEL REVIEW PLATFORM WHERE USERS GET PAID

First things first:
So you will ask me what is the concept behind futourist? Well Futourist is the first travel review platform that rewards users for creating and curating travel reviews with blockchain tokens namely FTR tokens.
Next you will be thinking why this would be successful and why you should invest in it? Hmm, because REVENUE OF CONTENT MARKETING SERVICES WAS WORTH MORE THAN $190 BILLION IN THE YEAR 2016 AND IS EXPECTED TO BE MORE THAN $313 BILLION BY THE YEAR 2019.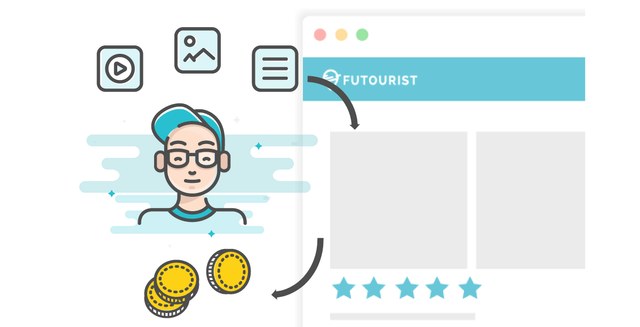 The ongoing existing reviewing platforms and companies are those in which users give their efforts and time without being rewarded and meanwhile making those companies worth billions. This is the time to rectify things so that users also get paid for their time and efforts. This solution is provided by futourist.
Unlike many other blockchain startups, they have a solid starting point with an existing platform that generates
more than 1 million monthly users called OpenHours. OpenHours is an online service and platform that provides users with information about the opening hours of different businesses (shops, restaurants, hotels, shopping centers, services, etc.).
Futourist is an mobile app which is available for both android and IOS users where users can read reviews of nearby bars, restaurant, parks etc etc.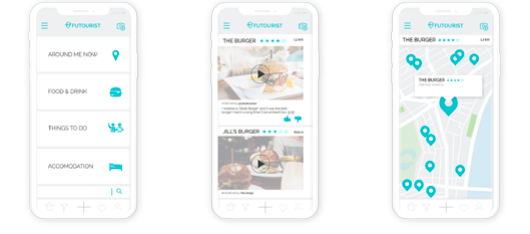 Various features which will be available in their mobile applications:
Video reviews
Gamification
Levels
badges

Futourist tokens(FTR):
Inside Futourist every exchange of value is going to happen through a transaction of a newly issued Futourist Token (FTR), an ERC20 token being processed on the Ethereum network.
The distribution of token rewards happens in two phases:
Tokens are distributed among content creators.
Tokens are distributed among curators - incentive for self sustaining community.
FUTOURIST PAYMENT CARD:
Futourist card will enable users to pay with tokens anywhere, where the card is accepted, without having to convert it on exchanges.
Go, grab the tokens before moon. Crowdsale is starting on 20th feb at a price of 0.016€ at https://futourist.io/ico
Have a look at their whitepaper: https://futourist.io/whitepaper
You can also win tokens by creating awareness. Have a look at https://futourist.io/compete