But what about the time in the world will there be a crypto currency?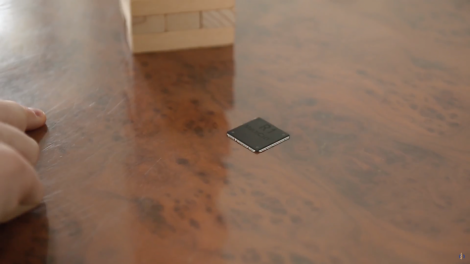 In Russia, a multicellular chip was developed, which turned out to be 35 times more effective for crypto currency mining than for video cards. In an interview with the project "vertical of power" has told the Internet Ombudsman Dmitry Marinichev.
"This is a unique development from the Soviet times - a mathematically modeled multicellular chip, it is completely different from the usual architecture and is suitable for maintaining a detachment. On the basis of this microprocessor, we create a universal miner to support any blockage, and not for the crypto currency as such. Although it can compete with the usual miners on video cards, "- said Marinichev.
According to him, taking into account the cost and amount of electricity consumed, the Russian development turned out to be 35 times more effective for mining the Ethereum crypto currency than the mining on video cards.
"The chip will be available to consumers not earlier than in 10 months. We are interested in people buying it, "said the Internet Ombudsman.
Recall that in September the State Duma will consider a bill on the legalization of crypto-currencies, but it does not contain provisions on tax regulation. In addition, Russia has already launched separate projects to test the national crypto currency.
Time will tell, we save savings for the acquisition of such a miracle.