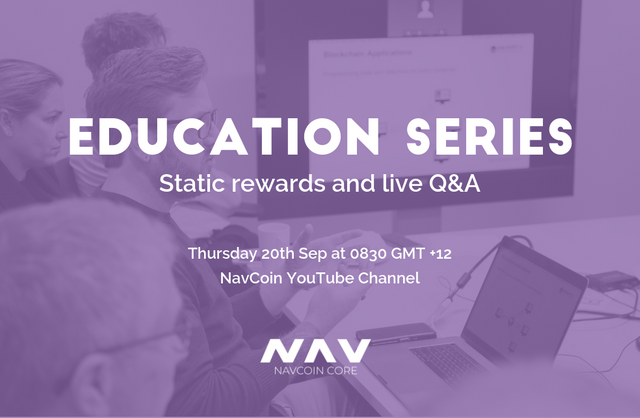 The NavCoin Core team has started hosting live Education sessions with a Q&A at the end.
The next session will be held this Thursday 20th September at 0830 GMT +12, hosted on the NavCoin YouTube channel.
This upcoming session the Core devs will be discussing Static rewards as well as answering relevant questions from the community.
https://www.youtube.com/channel/UCjDs4JceVSsaeCyvkA9cWCg\
---
Be sure to check out our previous live session!

We hope you come and join us in the next one!