ELECTRONEUM (ETN) TOKEN [ICO]
ELECTRONEUM (ETN)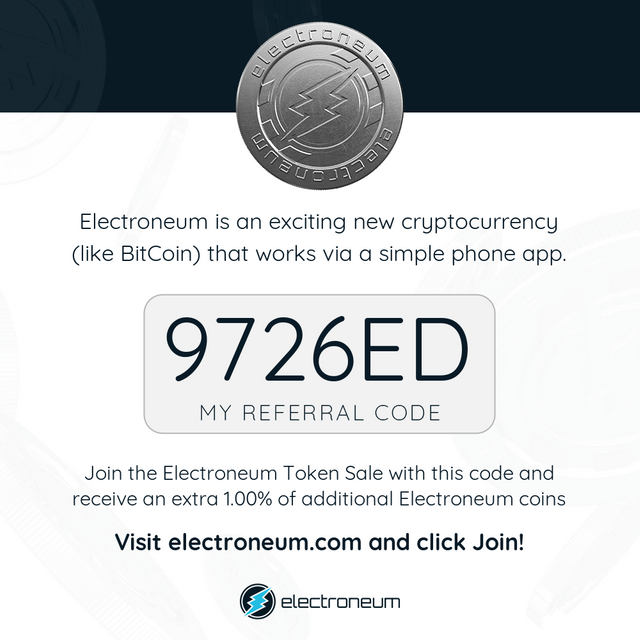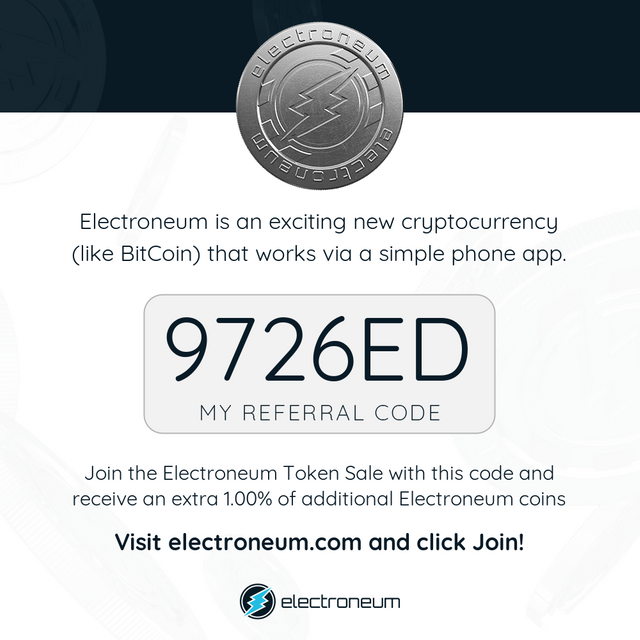 ELECTRONEUM. THE MOBILE CRYPTOCURRENCY.
SIMPLE TO USE, POWERED BY AN APP.
Electroneum is a leap forwards in the accessibility of cryptocurrencies.
We are raising funds to further develop Electroneum via a crowdsale token sale.
COUNTDOWN UNTIL THE TOKEN SALE OPENS (SEPT 14, 2017)
"https://my.electroneum.com/join/9726ED"
Anyone using your referral code will be given an additional 1% bonus themselves, ensuring they use your code when they sign up.