Voxel was released Q1 2016, following successful crowdfunding - Voxelus is a platform that allows anyone, anywhere to create, share and play virtual reality games and experiences without writing a single line of code.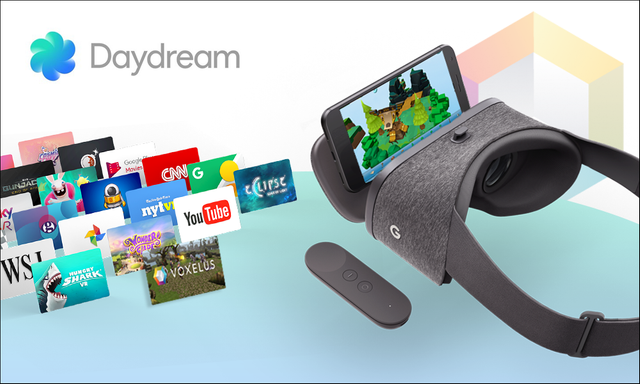 The Voxelus team has been making amendments in the past few months to both Voxelus itself and a more active approach to development of it's asset, The Voxel.
This has both seen an increase on adoption for not only Voxelus itself but for partnerships with industry leading giants, Google VR has been working with the team for the past few months, today the None Disclosure Agreement has been lifted and the Team are happy to announce this and that Voxelus is now featured via Daydream, Googles VR Store and Headset Device.
This is a Huge step towards exposure and future development for Voxelus as a whole.
Further Adoption
Voxelus will be coming to further devices, its already featured via Oculus as an experience and is featured on the Galaxy Gear VR on Galaxy S6 and S7 Series of phones, recently Google VR announced that Daydream itself will also feature on the Galaxy S8 Series of phones - Voxelus will be available too.
Porting Voxelus
Voxelus will be Porting to HTC, via it's Vive and other supported devices, the team are now working with HTC to bring Voxelus to its userbase and are in the progress of submitting an initial build within a week. HTC recently announced standalone headsets in partnership with Lenavo and which will also support Google Daydream.
What Next?
With further adoption to the VR industry taking hold Voxelus is going to become a great asset in both the VR world as well as the world of Cryptocurrency, Real partnerships and real use of something linked to blockchain technology, Voxelus aims to be a Top 15 Coin in terms of Marketcap as we move towards the latter end of 2017 into 2018, the VR industry alone is expected to rise 50 - 50% over the next 3 years.
Voxelus Studios
Voxelus studios is the studio development work undertaken via the Voxelus team, we recently displayed a small teaser of upcoming projects, such as the announcement of a real partnership with a Montessori School bringing VR Teaching into the classroom, such projects will be availiable via the Voxelus Marketplace.
https://twitter.com/Voxelus/status/883051719164403712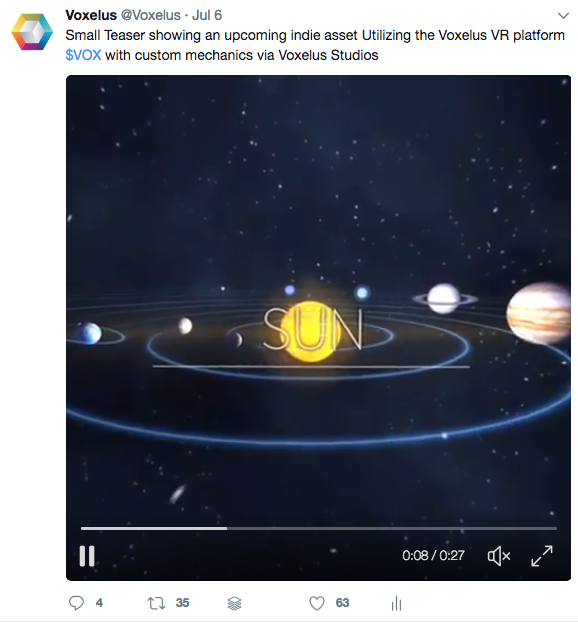 Voxelus Marketplace
The Voxelus markerplace Marketplace is currently the official online store for purchasing assets for use WITHIN Voxelus, for expanded building within there worlds.
The marketplace itself will be developed upon and opened up for users to create there own assets and VR creations using standard 3D model creation programs, this in turn will be for sale via the marketplace availiable for purchase in return for the Voxelus asset, VOX.
This a planned feature and something that will open up endless opportunities for third party developers selling VR content and assets, within the Voxelus community shortening the development cycle for thousands of third party development studios wanting to release VR content.
Wallets
thevoxel.com (Official)
coinpayments (Mobile Wallets)
Voxelus
Voxelus can be found via the following sources
Website: www.voxelus.com
Token Website (VOX): www.thevoxel.com
Markets:
Bittrex VOX/BTC
Livecoin VOX/BTC
LiteBit.eu VOX/EUR
alcurEX VOX/BTC
Novaexchange VOX/BTC
CoinExchange VOX/BTC
Services: