Are any of you miners out there? Let's see your pics and chat it up!
I'd like to start a dialogue with any other miners here on steemit. Figured pics could be shared and maybe we could follow each other and learn/share.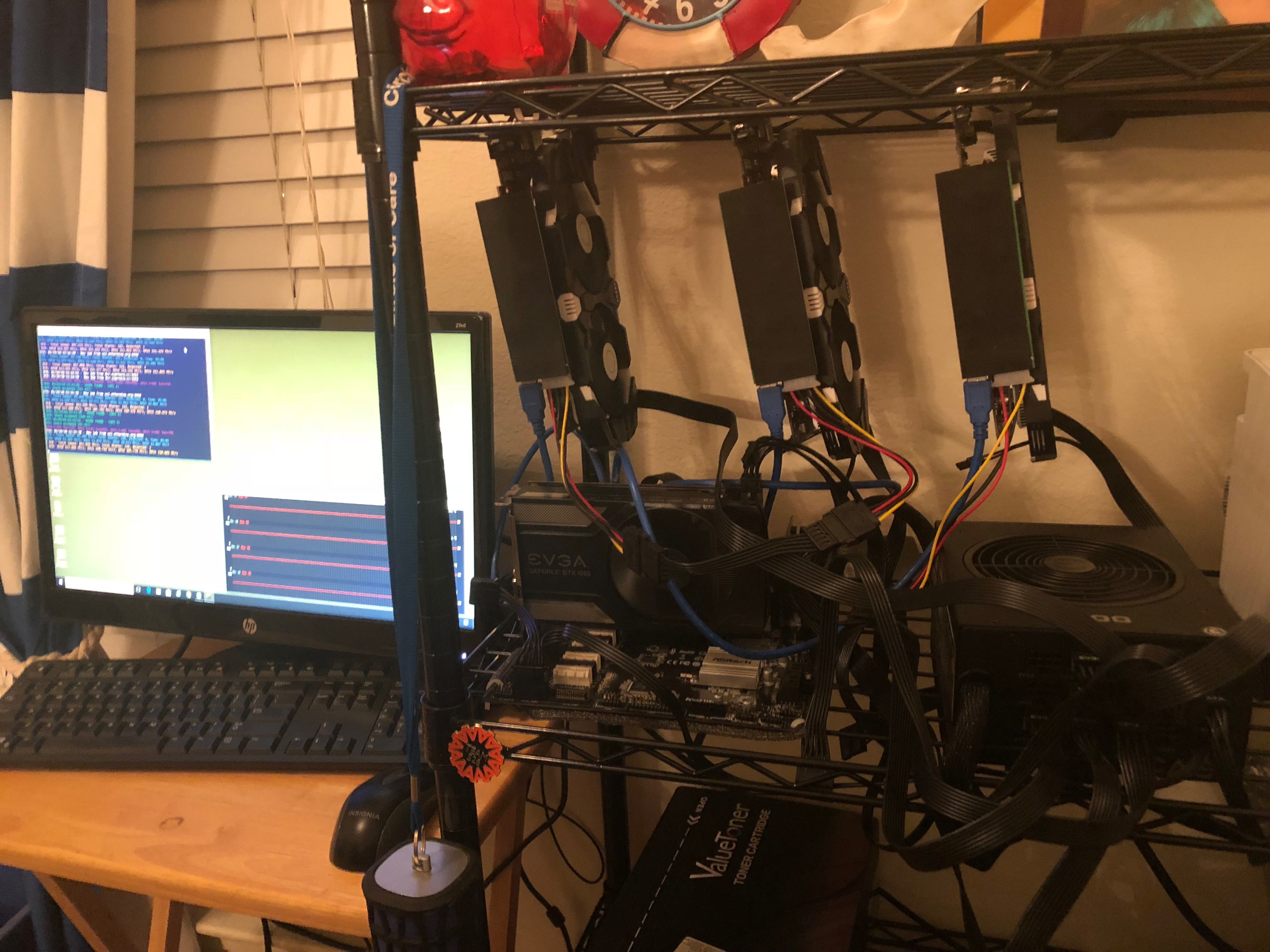 This is my baby rig called BigOT
Currently I'm dual mining ethereum and decred, but sometimes mine zcash. As far as pools, I mine ethereum with ethermine.org and my decred with supernova. I like flypool a lot, but they are limited to bitcoin and zcash...so I just use them when mining zcash. What pools do you use? How do you like them? The pools I listed above have all been great in my experience and I have no complaints.
The software I am using is Claymore and even though there are other good ones out there I have found Claymore to be the fastest even with the dev fee.
If you have any questions, please feel free to comment below and I will do my best to reply.
**Don't forget to Up-vote, comment, and follow if you like anything in this post.
MrFreedomNinja