My Cryptocurrency Portfolio May 2018
It didn't change much from 3 month ago.
I increased my EOS holdings, and also got some Monero with my BTC and ETH.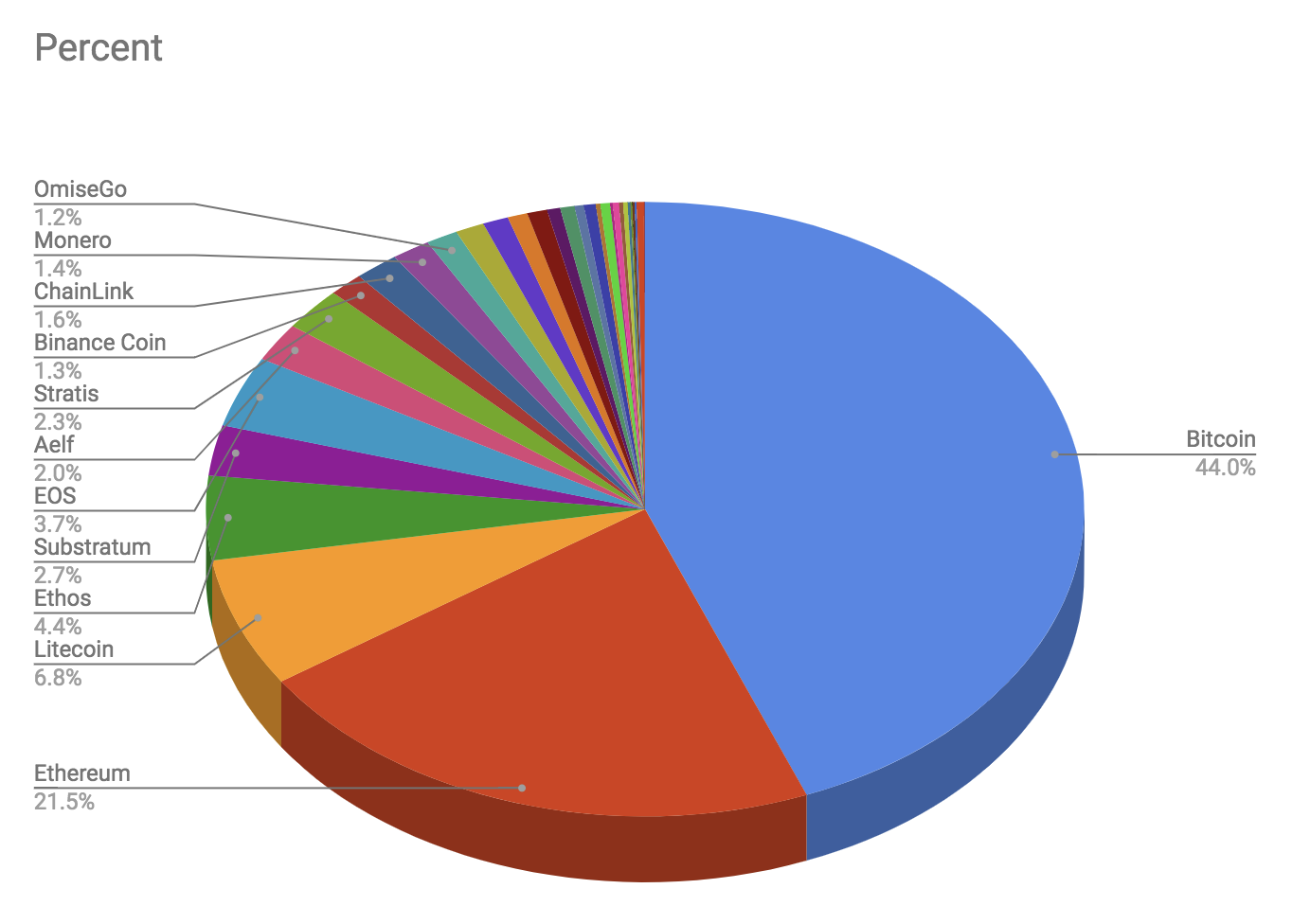 If you also want to share your portfolio, here are some guidelines to follow:
Never share real numbers and only share % holdings.
Remove "Steem" holdings since it may be public.
Make sure you also delete numbers from graphs.