On many social media outlets and crypto news sources, there has been talk the last few weeks about the Block.one news event on June 1st and there have been a lot of speculations as to what their news would be.
Personally, I was curious too since some people said this new platform would become the death of Steem, so I had to see for myself what all the fuss was about.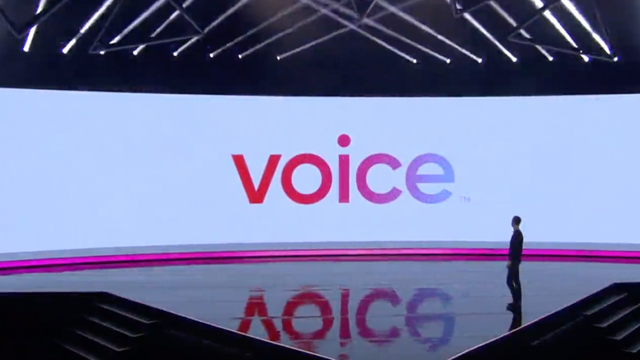 source
The presentation, which can be seen here started off with an intro by the Block.One CEO Brendan Blumer and Dan Larimer, followed by news about a new kind of crypto key to protect valuable information, like crypto keys etc.
OK, something like that would be great and valuable to people who want to protect their assets. But not something that can't be copied and I'm sure there will be others who come up with similar ideas in the near future.
Then there was news about EARN on Coinbase, where you can earn EOS and other coins by watching videos and completing simple tasks on Coinbase. Well, great. But I checked it, and it turns out you won't be able to trade these coins, but only use it for the coins' utility, which is...what exactly? To be honest, if I decide to trade a few coins myself, I can probably earn more and actually use it. Not trying to cut down their efforts here, but this may be a nice feature for people who are just entering crypto space, but for traders? Hardly.
The big news everyone was waiting for
Turned out not to be that big. In all honesty, most of us were already expecting EOS to come with something social media related, and some even gave it a name: MEOS. However, this was quickly swept off the table when Dan Larimer told us that their new product was called: VOICE, with their own voice token.
According to Dan, the platform was going to award tokens just for signing up and showing up every day, and for posting you can earn voice tokens by upvote. However, this will come from another user's stash.
If you want to get your voice heard, you don't need a lot of followers, but instead, you can use the tokens.
So if I get this right, only people with a lot of tokens can be heard? Is it just me, or does this sound familiar?
He also promised that internet trolls and bullies would not be able to get very far on Voice, but my question would be: how can they control this if it's decentralized? And even bullies and trolls have their own fanbase usually, so I don't see how they will implement this. Who will decide who's a troll or not? The community? Again: even trolls have fans.
Another thing Dan said has me puzzled. And that is about the token not being mined or sold. So no investor can buy these things. Is that a good thing? I'm not sure. It's also still on the EOS blockchain, so in reality, there is no valuable voice token and it's all just EOS. Unless we can trade these tokens, but if you can't buy them, you won't be able to trade with them either right?
Steem versus Voice
I think there is nothing to worry about in this regard. Steem is Steem, voice is an EOS token.
The platform will have to prove itself first. Like some of the others who tried.
When the voice platform starts, I will definitely check it out, but there is no way I will even consider leaving Steem for it.
To me, this 'news' that people were waiting for is worth a 'meh'...as in M...eos. They will have to work hard to make it into a true VOICE.
What do you think?
Thank you for reading!