Hello Steemians,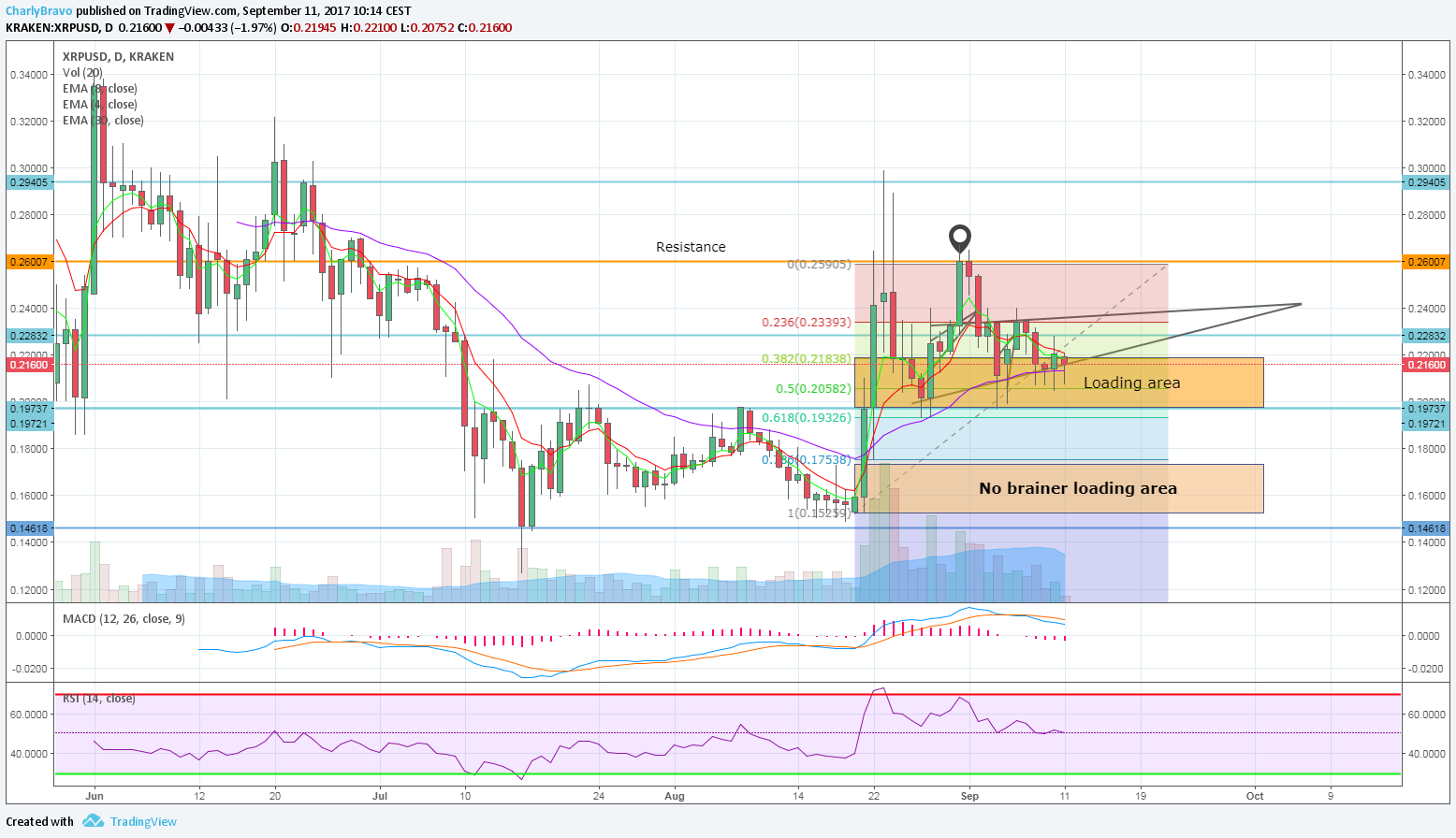 Just wanna show how XRP has remained solid despite the overall correction.
I have drawn a new ascending triangle that is currently holding. I personally believe in XRP since it is bridging our current economy system with the system of tomorrow. They are working hard to get new actors within the ecosystem.
This is a slow crypto compare to the other, that has proven its stability despite the huge increase back in spring.
From a TA perspective, there isn't much to say. BTC is the face of crypto and we need to get rid of the current FUD + correction before seeing bulls in control again. It may takes few days or even the whole month before it happens.
You can see that XRP has retraced back to 0.382 and holds for now. It also has just landed on the EMA 30.
I believe we are currently in a good loading area, between 0.19-0.22$. More conservative ppl 1.00% might want to see to wait for a trend reversal before loading up.
My two cents:
If you believe in XRP and that you don't want to spend your time looking at chart, the current price is cheap and you will be happy when it reaches 1$
If you are a trader, I have nothing to teach you that you already don't know. Wait for the confirmation, since It is currently going sideways.
Good places to learn about XRP:
https://www.xrpchat.com/
https://www.reddit.com/r/Ripple/
https://steemit.com
If you liked it, please upvote and let me know your comments!