Hello !
Here is a guide in 6 Steps (with screenshots) on how to start earning money with Airdrops.
For thoses who want to earn a bit of cryptocurrency for free, there are Airdrops. It's new cryptocurrencies that are distributed to everybody for free.
The founders of the currency are giving away a little amount of their Token to make kind of a little publicity for their currency.
You can earn some money by selling an Airdrop once you get it ! It can sometimes be only a few cents, but it can also be worth 10$, 30$ or sometimes more !
This guide is for Ethereum Tokens airdrops (90% of airdrops). There are also airdrops for Waves or some have their own wallet, but I will not talk about those ones in this post.
To start you will need an account for Twitter / BitcoinTalk / Telegram / MyEtherWallet / EtherDelta & Facebook for some airdrops.
It's a bit much at start, but once you have everything ready, you can do dozens of airdrops every week.
You will need a BitcoinTalk account to take part to most of the airdrops.
It's the biggest forum about Bitcoin and crypto-currencies with a lot of informations and opportunities on this website.
For the airdrops, you will also need a Twitter account. Go to Twitter and search for accounts who are regulary sharing some airdrops and follow them to get noticed when new airdrops are avaible :
@ Coinairdrop
@ Airdropalertcom
@ GwenSarah1
@ Rourouuu13
@ Winbitcoinsnow
@ Coin_coincoin
Look until you find airdrops with google forms (http://docs.google.com), they are the easiest to begin with.
The airdrops will often ask you to follow their Twitter account and to retweet one of their tweet.
You will need a Ethereum address to receive your airdrops. I like to use MyEtherWallet, on which you can receive all the airdrops with Ethereum based Tokens.
Create your address and keep you private key in a safe place (Never ever share your private key to someone).
You will need to send at least 0.01 Ethereum on you wallet. This will be used to pay the transaction fees to send your Tokens to an Exchange (like EtherDelta).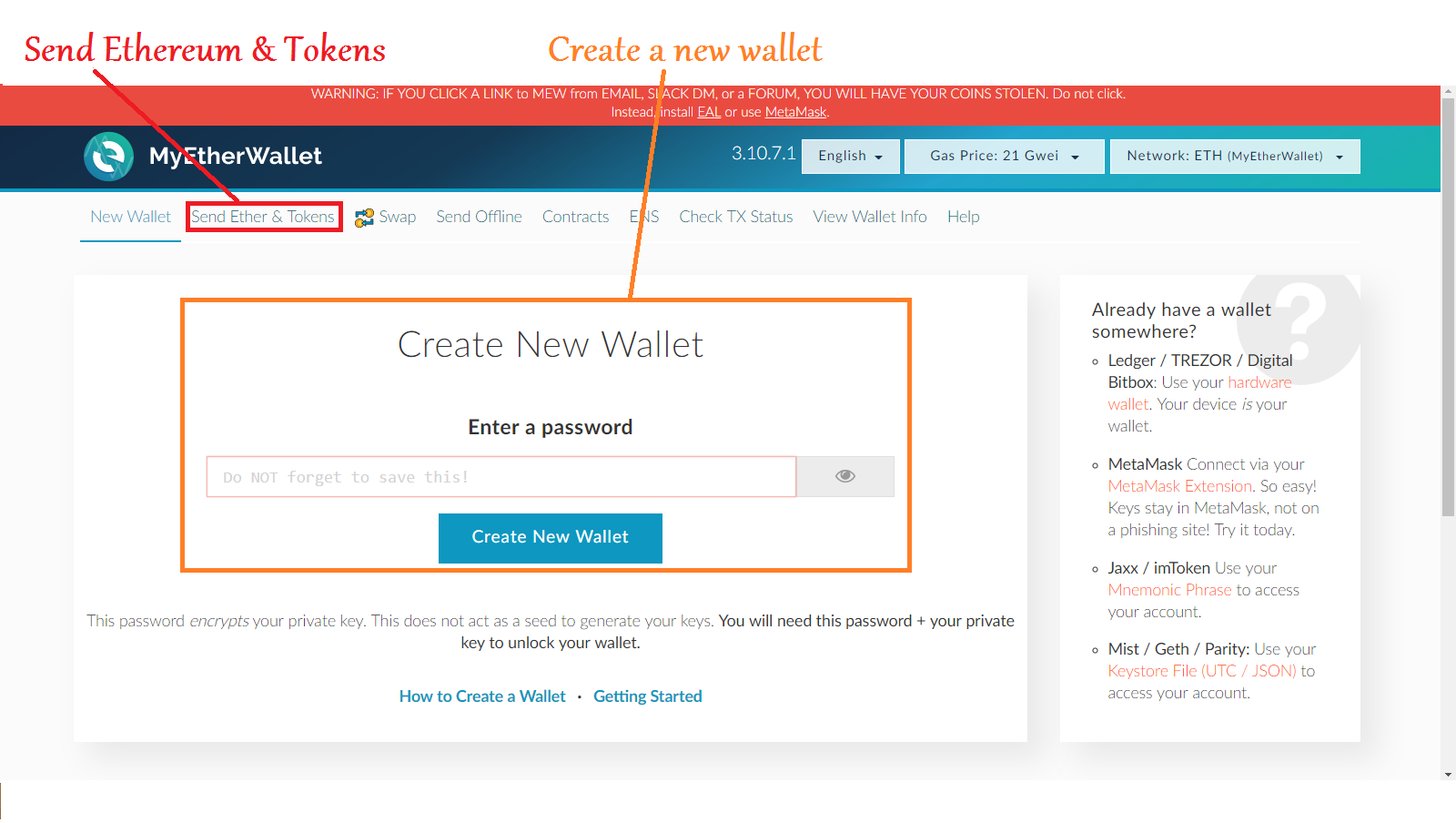 You can use EtherScan to see the balance of your Ethereum account. You can see how much you got in Ethereum and the other Tokens you have on this address.
You just have to enter you Ethereum adress in the search bar in the top right of the website.
If you receive new tokens, you will se a little button with "View Tokens" on the write side. Click on it to see them.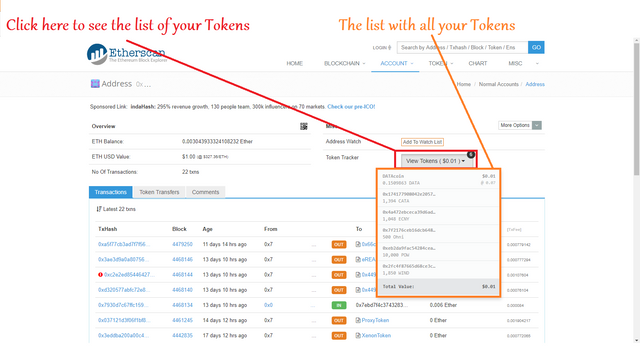 Once you receive your Tokens and you can see them on EtherScan, click on the Token you want to send to see the informations of the Token.
What we need is :
-Contract adress : Top right "Contract address"
-Symbol : On the left "Token Balance", you can see the amount of Tokens and the symbol (Example : 1,000 OMG - OMG is the symbol)
-Decimals : On the right "Tokens Decimals"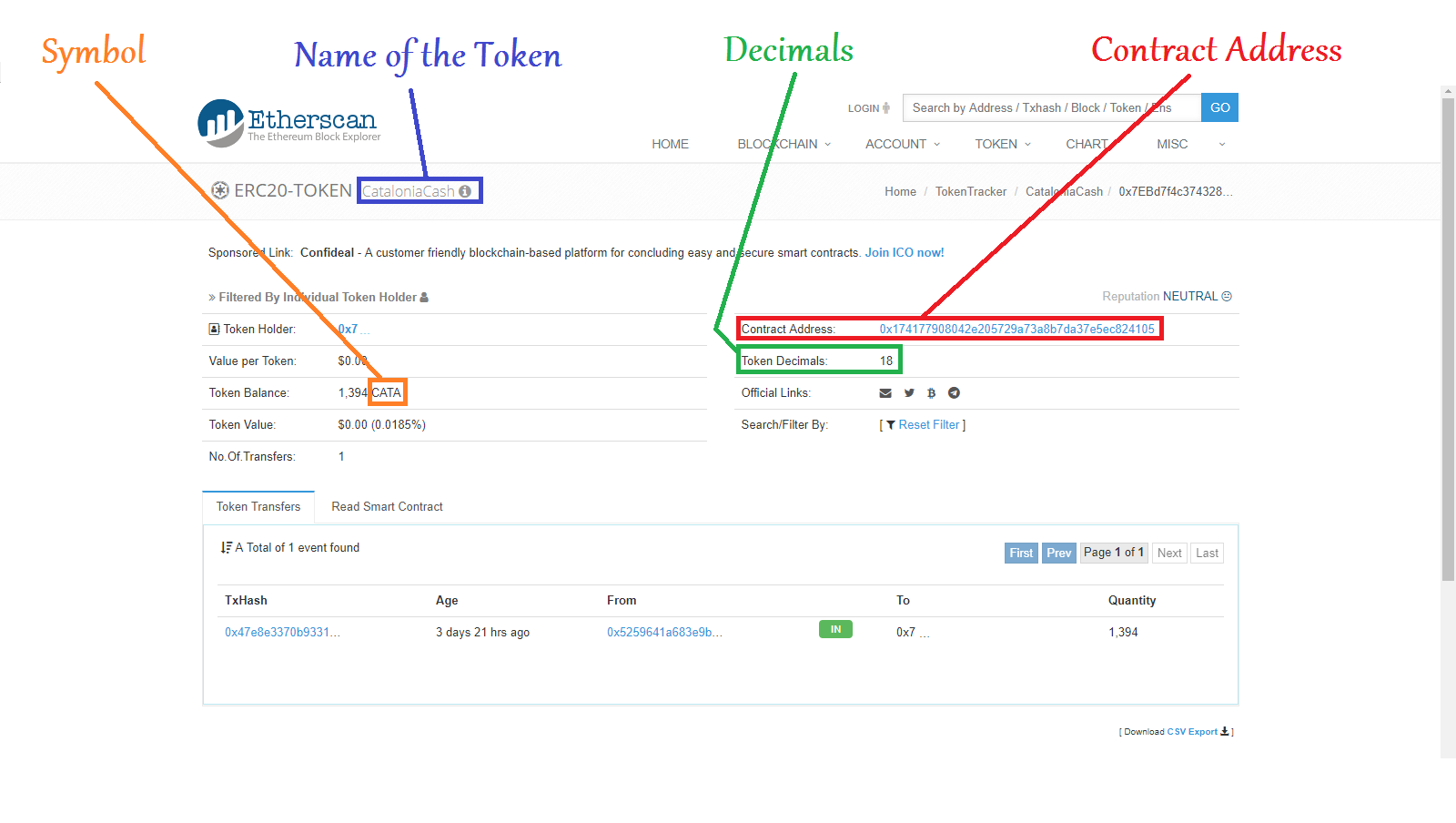 If you would like to sell your airdrops, they are often avaible for trading at first on EtherDelta.
EtherDelta is a decentralized exchange, that means you will not need to register in here. You address and private key will be given to you directly, save them or write them down somewhere.
You will also need a little amount (minimum 0.001 Ethereum) on EtherDelta to pay transaction fees.
EtherDelta looks a bit hard to understand at first, but once you get it, it's really simple to use.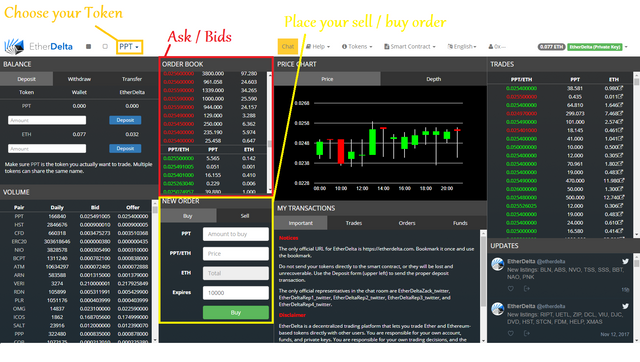 You can choose on the top of the website the currency you want to trade in the list, or if you go to the bottom of the list, you can find "Others". Click on it and put the informations (Contract adress / Symbol / Decimals) to see the Token you want.
There are 2 lines and 2 columns top left with you balance (0.000 at start)
The top line is for the token you want to trade, the bottom one is for Ethereum.
The left column is your address (where you can send your tokens from or to MyEtherWallet), and the right one the EtherDelta smart contract (Where you can buy & sell your tokens)
To send Ethereum or Tokens from your address to the smart contract, use "Deposit". To withdraw Ethereum or Tokens from the smart contract to your address, use "Withdraw". To transfer Ethereum or Tokens from your wallet to another wallet (like your MyEtherWallet for example), use "Transfer".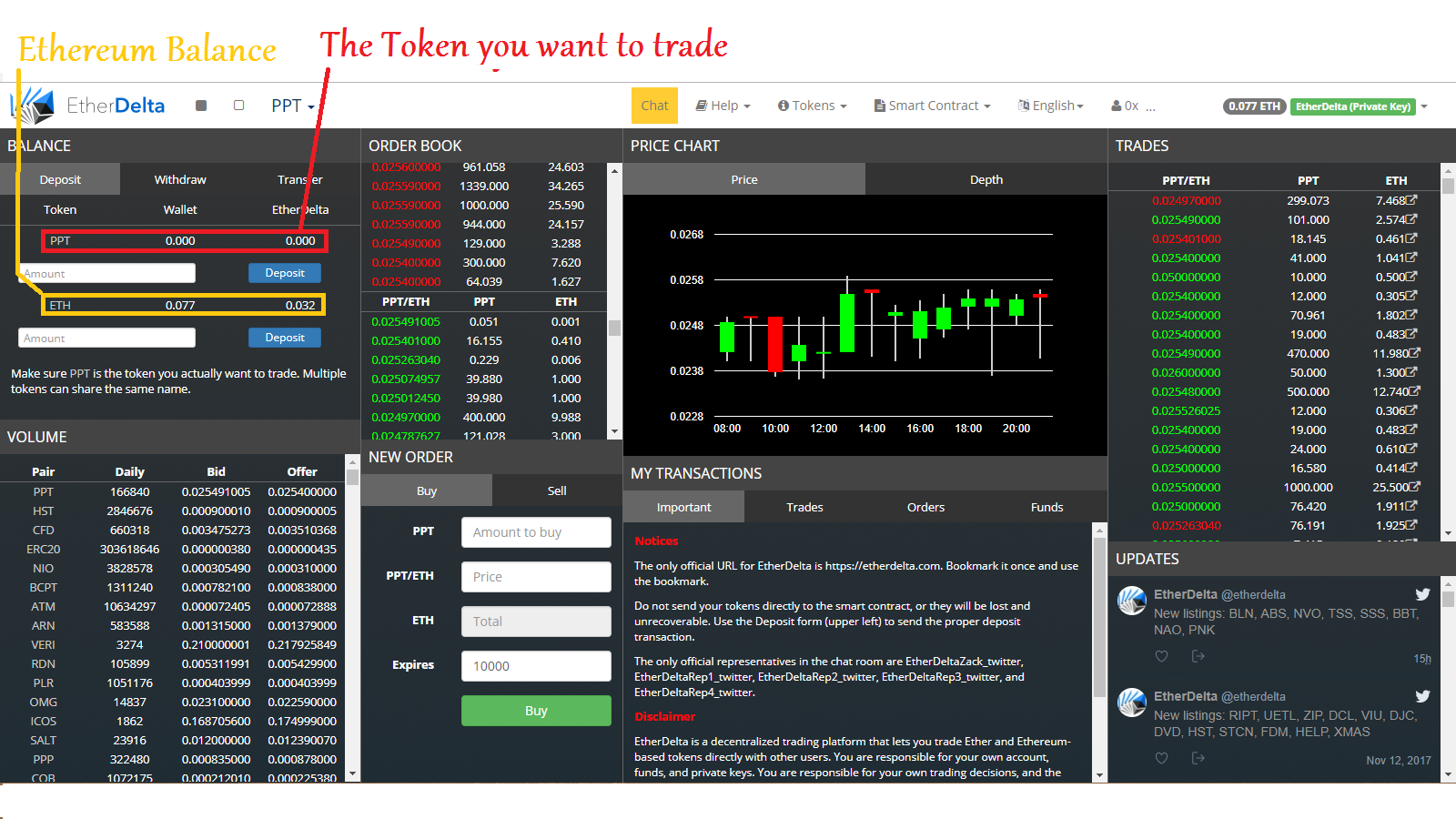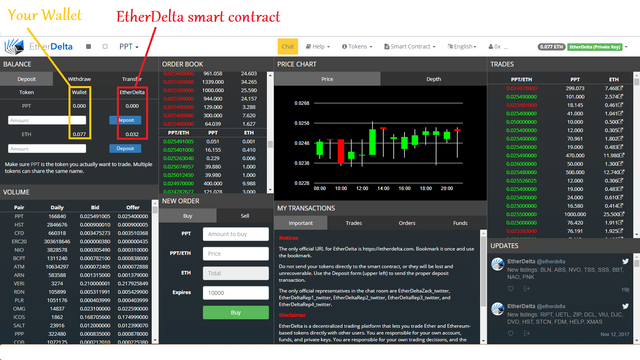 You can find more explanations to EtherDelta here :
https://steemit.com/cryptocurrency/@minerksta/how-to-use-etherdelta-with-screenshots
STEP 6 : Send Tokens from MyEtherWallet to an Exchange --
When you are on MyEtherWallet, click on "Send Ether & Tokens" and enter your private key or use the file you downloaded to access your account.
Bottom right you can find "Add custom Token". Enter the informations you found on EtherDelta (Contract address / Symbol / Decimals) an "Save".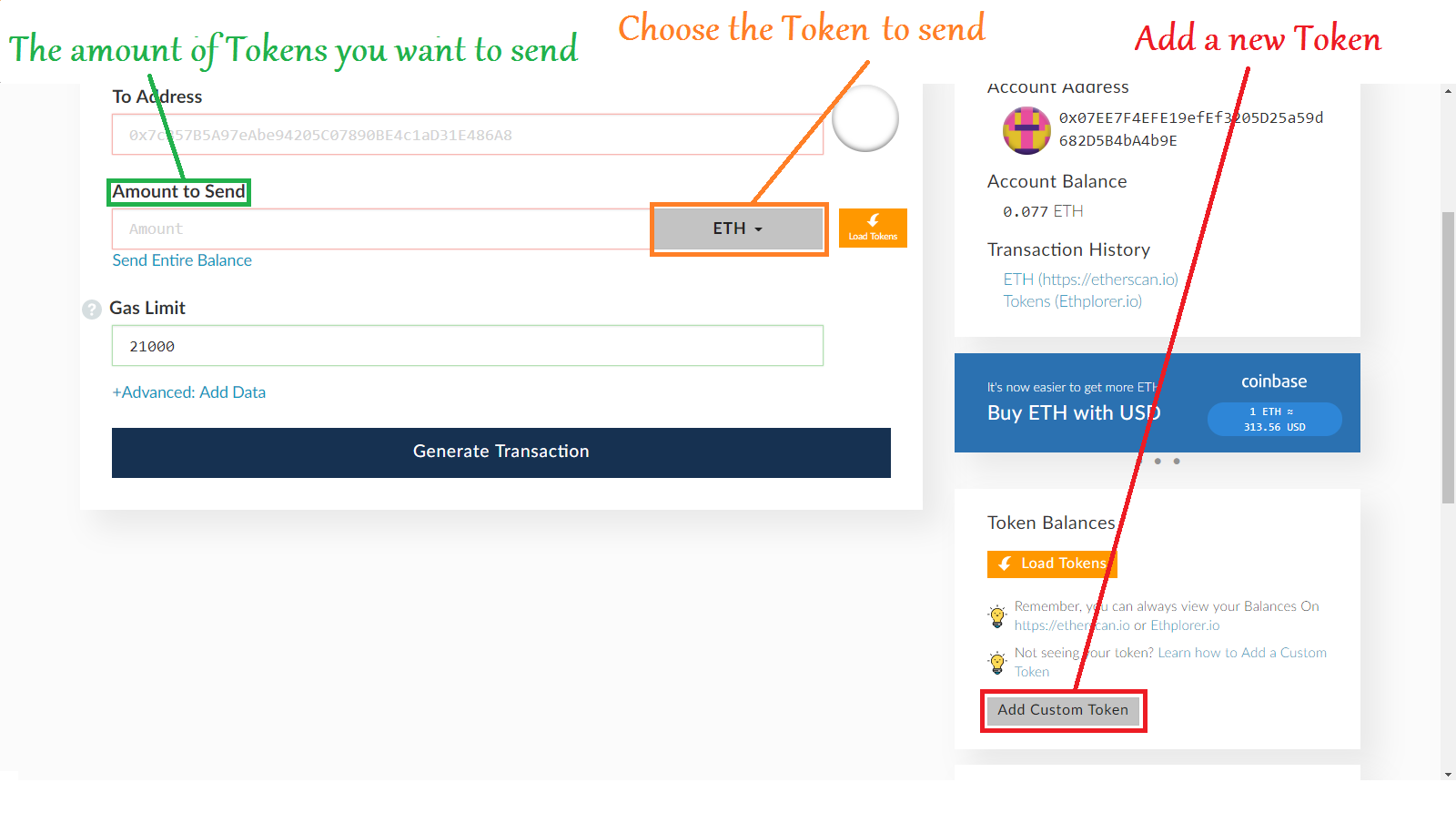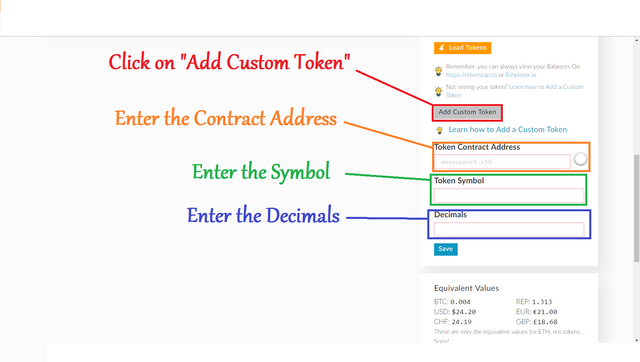 The airdrops will ask you sometimes to follow them on Twitter/Facebook and to retweet/share their posts, to join their Telegram/Discord or to answer on their BitcoinTalk thread.
You just have to sell your Tokens on EtherDelta (or another exchange) if you want to change them to Ethereum.
Then you can send your Ethereum to another exchange to change it to Dollars, Bitcoin or any other cryptocurrency.
You are now ready to start with airdrops !
To resume :
MyEtherWallet = Ethereum Wallet
EtherScan = Check the balance of your Ethereum Wallet
EtherDelta = Decentralized exchange for Ethereum based Tokens
BitcoinTalk = Bitcoin forum
Telegram = Messenger App
Twitter = Social Network
Some tips to stay safe :
Create a new e-mail address for Airdrops or use one where you have nothing important on it.
Note all your informations on a paper : Username / Ethereum address / ID / Private key and keep it safe !
Never give your private key to somebody (Some Airdrops ask for private key : they are scams)
Be careful about the airdrops who have their own wallet, you will have to download it (Who knows what you are downloading)
Some airdrops ask for paying them a little amount (often 0.001 ETH). They are not airdrops ! Airdrop is always free.
I hope this will help people who want to do airdrops but don't know where to start :)
Please Upvote and share it if you found this article useful.
Special Thanks to @rou13 who helped me a lot to make this article.