Beginners Guide to Cryptocurrencies. How and Where to Start Buying and Trading?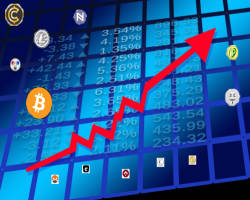 We'll cover initial steps in setting up accounts, coin security and tools to help you with cryptocurrencies.
First, I would like to share some points on security for those who may be new to cryptocurrencies.
• You are the bank for your coins. It is up to you to secure them. Exchanges can get hacked. Your computer can get hacked. If your coins are stolen, they are nearly impossible to recover.
• Get the Two Step Authentication setup on your accounts as soon as you can.
• When you accumulate enough value that will hurt you to lose, invest in a hardware wallet. The Ledger Nano S and Trezor are 2 popular devices. Both can be found on Amazon and other vendors. They do not accommodate all coins but they will store some major ones and with the help of the MyEtherWallet website they can handle all ERC20 (Ethereum based) coins
Step 1 – Create a primary account.
Create and account on CoinBase. If you only want to buy/trade Bitcoin, Ether and Litecoin, this may be the only exchange you need. If you want to buy other coins you will need to join other exchanges as well. Either way, Coinbase is a great starting point because the verification process is quick compared to other exchanges which means you can easily get fiat into the crypto system.
Points on Coinbase:
• Very user-friendly interface. Extremely easy to understand and use.
• You can get verified quickly and easily.
• You can start trading very quickly with a credit card but you will pay a high premium to do this.
• Start the process to get your bank account linked to exchange.
• Once it is linked you can transfer fiat to the exchange. Each transfer will take about a week to be available to use.
• Easy to get fiats into the system and buy Bitcoin, Ether and Litecoin.
• Easy to buy Bitcoin with fiat and send to another exchange to purchase other altcoins.
• Coinbase also offers vault wallets for additional security.
Coinbase has another product called GDAX. It is for more experienced traders and it is still relatively easy to use. Your Coinbase account grants you access to GDAX as well.
• Coinbase allows only market orders. GDAX allows limit and other advanced orders.
• Transfers between Coinbase and GDAX are free and easy.
Step 2 – Create a secondary account if you want to buy/sell other altcoins.
Create an account on another reputable exchange. Not all coins are on all exchanges. You may need to do some research on which coins you are currently interested in and see which exchanges they are on. The website CryptoCompare.com tracks most coins. You can search on a coin, go to its page and click on the Markets tab to see which exchanges it trades on.
• While you're waiting to get verified on this account you can send bitcoin from Coinbase/GDAX to fund your purchases on this exchange.
• Purchase the coins you like
Step 3 – Keep your coins safe
• As mentioned at the beginning, store the coins you can in a hardware wallet.
• It may cost you a portion of your coin when you transfer but it is worth it.
• If you want to transfer out of your wallet you will need some ether for gas in the same account. The gas is for the transaction fee.
Helpful Websites:
CryptoCompare.com – You can enter transactions and track your portfolio. Other helpful info as well
MyEtherWallet.com – Generates ether wallets and assists in loading coins to hardware wallets
EtherScan.io – Lookup Ether address info
BlockExplorer.com – Lookup Bitcoin address info
CoinMarketCap.com – Info on coins by market capitalization
Good Luck