One of the Most Promising Projects of 2018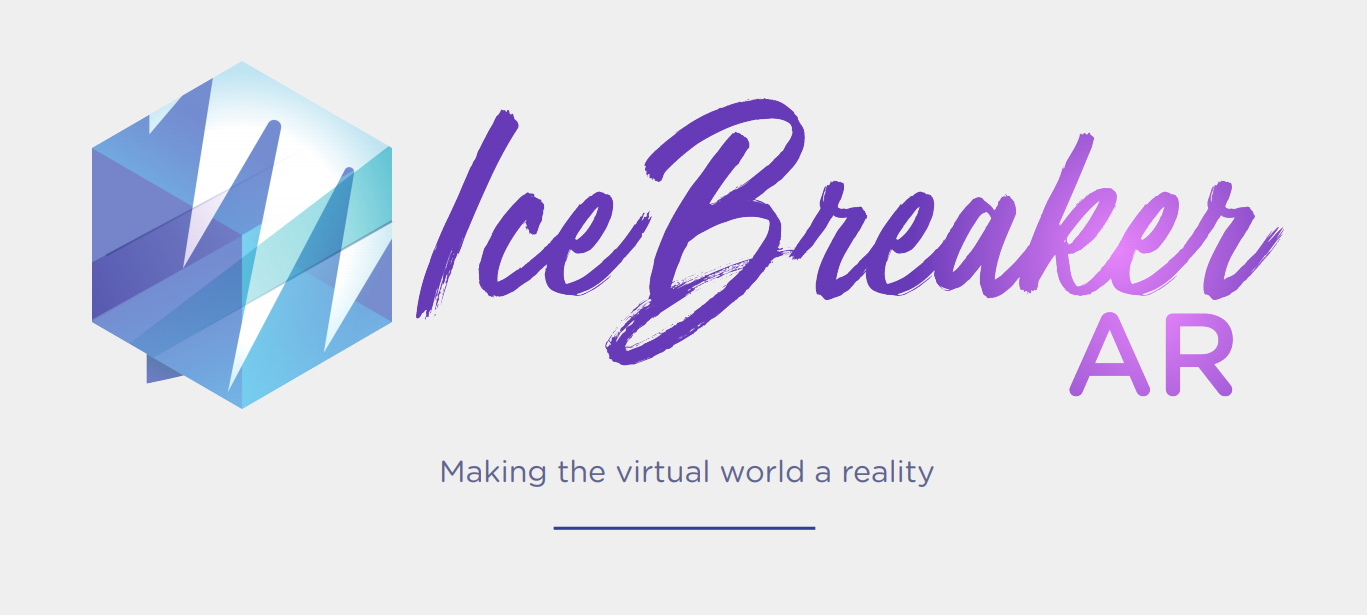 You can listen to the soundtrack of this article here: Play me
Prologue
Hello everybody!
My name is Mickey, also known as Tezkatlypoka from Reddit,
and I would like to show you my own gathered information about a great project which will have its own ICO very soon.
Icebreaker AR application which will help you to melt down your barriers created by frozen hearts. It will help you to transcend your fears of friendly strangers approaching.
It will help you to enjoy your city more; and if it is not your city yet, it will definitively help you to know him better and have an also a lot of fun!
Manual to this article: You have to read this article from front to back and show your grace. After all, that is how literature works, right? (unless it is instruction manual, in which case no one reads them at all)
Introducing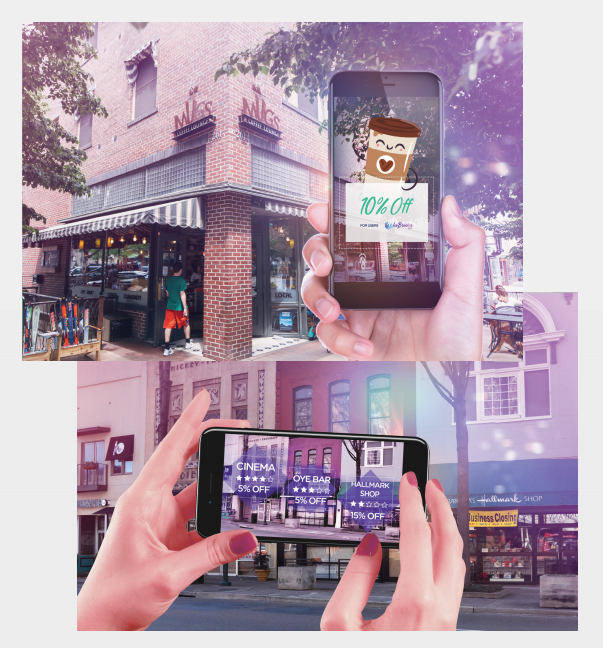 ---
IceBreaker AR
So IBAR will be a simple but very sexy looking application developed to meet your need to connect with other people. No matter what you are looking for, IBAR will be able to help you to be in the right spot at the right time and help you to overcome these fears of approaching strangers or of meeting somebody you are interested in for a long time.
After you create a profile and begin to consider what kind of person are you are hoping to find, make contact with, and lastly meet; you just press the "Scan" button to get the ball rolling. Now the process of finding a few new friends for a Saturday trip, hired gun drummer to your new musical project, business partner for your corporation, new waitress for your new Bistro at Sunset Boulevard, or new friend with good taste in fashion with intentions for doing some window shopping together, to finally inviting someone who you can frankly ask out on a date or just platonically talk to over a dinner or drink a glass of wine (5-6 beers with some Tequila shots and dancing on the top of the table will definitely help you to get in to the mood a set you up for overcoming everything entirely, and it will keep you warm and fresh at long cold nights). You can also win a Playstation/Xbox or a phone as a bonus with special events prepared for you directly in this app, and it will also have some challenges arranged for you to overcome!
So we have a fascinating mix of a social media LinkedIn platform mixed with Tinder and enhanced with a game contest PokemonGo spirit like competition events.
You can search, you will find, you will win.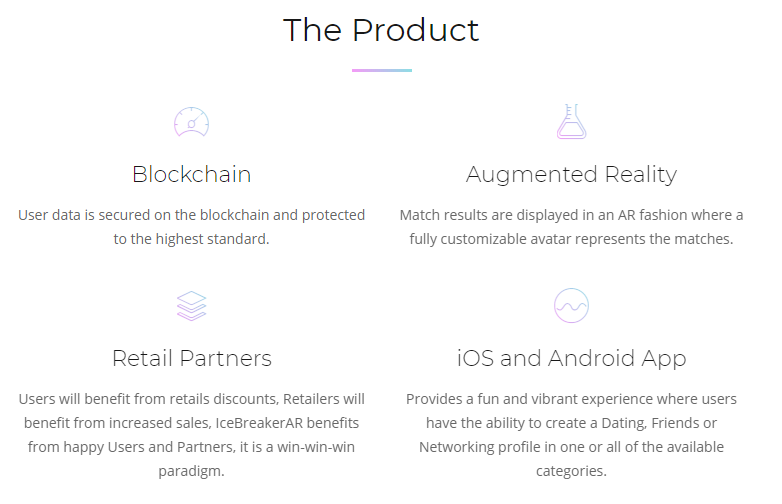 From the official page at http://www.icebreakerar.com/: The application will provide
an augmented reality experience for the user. A user may start the app and scan their surroundings. When another IceBreaker AR user is found, and the match is above a pre-set threshold (e.g., 85% match) the user will see a profile picture (if available) and a readout of items the user wishes to share (e.g., top 5 likes and dislikes.)
Application of this utterly new idea will take its place in Toronto and will be spread further after testing. I want to say that I am also delighted that IBAR team is cooperating with Psychologist and Therapist on the very high level and this fact brings a lot of professionalism into this whole idea. They also did a significant social survey which gave them a lot of clues about what are people in need the most and how the should direct their focus to accommodate the most considerable number of respondents as possible.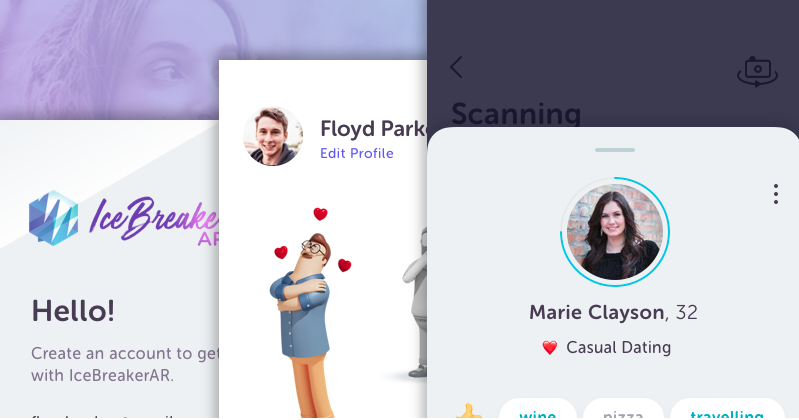 Can somebody stalk you with this application is what is considering you right now?
No, the IBAR app has allowed you to very quickly set your profile to "do not disturb" Using this setting you will never appear on any other users screen or scan. You can also block specific individuals if they are giving off any unwanted vibes.
I believe that a lot of people can sometimes struggle in interaction with strangers, approaching a man/woman who would be their match made in heaven from them, or ask the people playing volleyball if he/she could join them for a game. But there has to be a lot of courage to do it in my opinion. Especially for people who don't have that cheerful personality which can allow them just to go and ask, or go, ask and join. People like this, they love to be challenged, and maybe they like that adrenaline rush coming from something new or from new interaction itself. But not everybody has got this spirit, right? Our heritage and our upbringing play the first violin in the way how we can interact with other people and if we enjoy this whole process or not.
So basically it is not our fault that we are ashamed, scary or more introverted than others
(it's your parent's fault in most cases), but this barrier becomes harder to overcome when we are getting older and older. It can cause our life a lot of pain. The Icebreaker project will try to help, and with its helping hand and with your first success you will make together, you will transcend your fears, and you will be right onto the path to your prison break from the introvert kind of world you are not want to live anymore. You will start to live your dream life crowd full of friends, contact, smile, and life performing changes.
Icebreaker can help you with first steps leading towards exciting social life, or he can guide you as long as you will find it attractive.
When you meet somebody who you always wanted to attend for the first time, and you find out that neither it will work out or not, you will know it is not a life or death question after all. That will be your ice-breaking experience.
IceBreaker AR will be part of the Etheruem Enterprise Alliance (EEA) and use the Ethereum blockchain until a separate blockchain is developed.
Using the blockchain technology is providing you with excellent database and customers protections solutions. There will be no space for dual or fake accounts. IBAR is ecosystem which will utilize the IBAR ERC20 token comfortably stocked in your MEW, and it is the best platform for running a MasterNode. Users can use these tokens for transactions from retailers and Users, bonus scanning ability each day and for winning awesome prices.
---
Team
The next major thing I want you to tell you about is their team. Hmm, here it starts to look very interesting.
The man of an hour is Thien To, the CEO of Icebreaker AR.
Mr. To worked for Bank of Nova Scotia, the third biggest bank in Canada. Deeply involved in stocks market from his teens. He can advise other teams to a level that he was able to consider his own start-up vision and invite another ripper talents to work on it under his kind and visionary leadership. He is a cutting edge entrepreneur and very impassioned leader and inventor/investor. I got inspired by this man so much, that I ask him in person at London EXPO if he would interview with me.....and you guess what...I got it;) So stay tuned and wait patiently for this excellent already in progress interview with another CEO from my writing inventory.

Then we have another Ace of Space in Mr. Tothien`s team. Ladies and gentlemen, we have here another VIP I have already interviewed, Mr. Michael De Blok, The vice president for America at Seal Network (one of the most promising projects of 2018). So it goes like this in my books. You are able and wealthy enough to create your own project, and then you are entertaining and charismatic sufficient to walk over the VP of Seal Network and ask: Hey, wanna join? I am telling you: "You want to try this application" Haha. MDB is a real deal maker from the Netherlands, and he can fly over the planet with his pitbull attitude and present his idea well and freshly… with a little bit of lemon on the top of it. Entirely the best choice possible for Operating Officer manager chair you can wish.
Last hired weapon of choice in their armory I can still say something about is Mrs. Kaitlynn Breder. This charismatic lady knows how the good marketing needs to get done. 20 years of experience in marketing and couple of years in Blockchain area. I need to say that I talk with her here and there as we are cruising similar crypto waters and I know that this lady has some talents to bring some unique attention to your project and she can reach for top YouTubers guys very effortlessly because of her diplomatic and journalist abilities.
Core team members like her are incredibly useful to have.
I don't know much about the rest of this team but their website is actually very good looking, and if I take a look on it from a designer perspective, it is very chic and sophisticated and has that kind of expensive good handcrafted overlook. The white paper is easy to read and very comfortably made. I like as their putting a lot of effort into these things.
---
Special Perks
Augmented Reality Advertising
IceBreakerAR offers a unique and innovative avenue for advertisement which integrates the technology of augmented reality. The advertising offerings are: • Banners – this is the most economical advertising option where a banner is displayed to Users upon starting the application • Template AR – this option allows advertisers to select a pre-defined augmented reality animation that will be overlayed on their establishment • Custom AR – this option provides advertisers with full creativity to work with IcerBreakerAR consultants to create a specific augmented reality overlay for their business.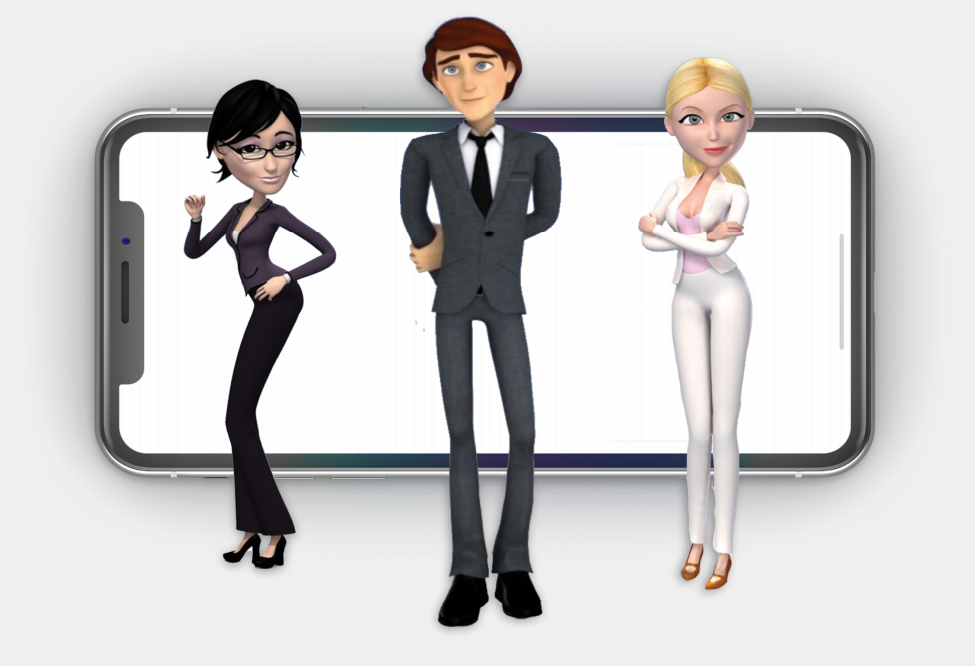 Event promotion
Customized for each unique event, IceBreakerAR notifies its user base about any event that is of interest to the specific User. For example, if a Book Store is having a book signing, IceBreakerAr can notify those Users who have an interest in reading, authors, topics relevant to the event. Depending on the client budget, the Users can be further incentivized to attend by being offered free credits to participate.
---
Next few weeks
From what I know a lot of additional features are already in testing, and I have to say, this will be huge.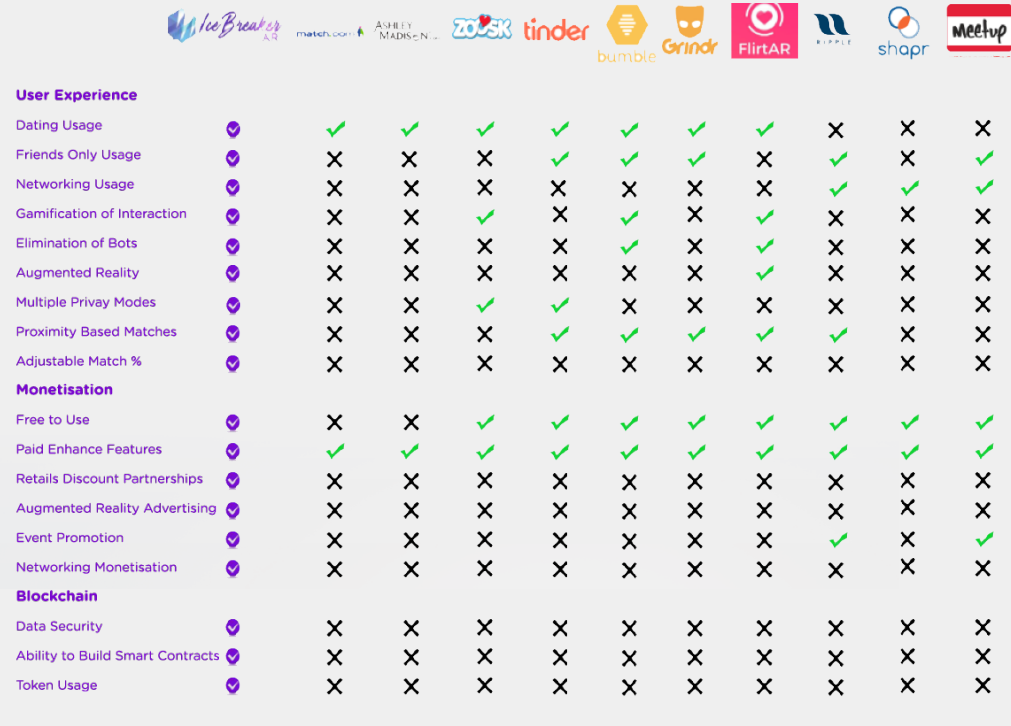 So my summary could have been something like this: Ace team, good idea, intention to help and improve, make some changes, empowered by modern blockchain solutions, well written and user-friendly designed iOS and Android App, Augmented Reality Advertising, Event promotion, In-App Purchases.
I will definitely stay in contact with IceBreaker, and I will let you know through some short overview how was their app running in the real world testing, which will be in a few weeks from now. Interview with Mr. Thien should be released in a week or two, so stay tuned.
Thank you very much for your kind reading.
Go and read more stuff from my library!

My Steem
Tezkatlypoka from Reddit