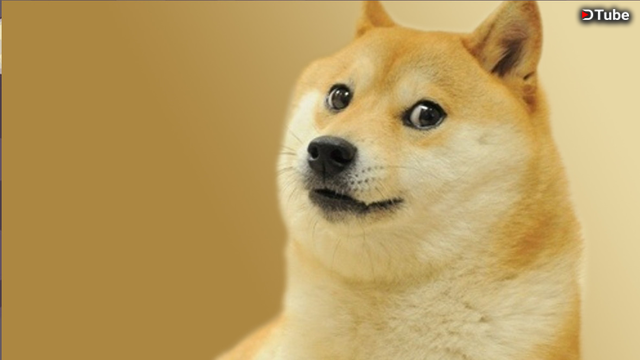 ---
This is just a little shout out for a new Dogecoin Cloud Mining Site, This is the lighter and fun end of the Cryptocurrency game and is very affordable to get started with.
This is NOT Financial Advice and I am NOT a Financial Advisor. Of course the standard warning about Cryptocurrencies and Mining Sites applies to This as it does to all others, Never invest more than you can risk to lose, The value of the currencies can go up as well as down, You have to practice your own Due diligence with using all these sites and managing your Wallets and passwords.
My Dogeminer affiliate link to support my channel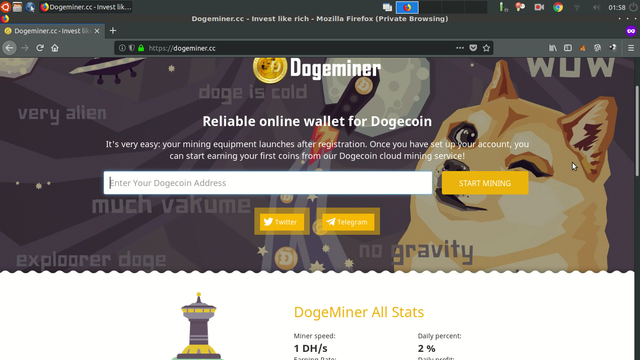 Dogeminer is a relatively new site that started in March this year that is an easy and affordable way to get into Cloud Mining with daily returns and easy withdrawals back to your account, it also gives anyone with a Dogecoin wallet address free coins to get started.
So far I have been very happy with my daily returns and have had no trouble sending back coins to my Wallet.
Dogecoin is a low cost Cryptocurrency that started as a Meme joke that has a great community around and is used for charity fundraising and other good works with a great community around it.
If you already have a Dogecoin wallet on an exchange or somewhere else you simply enter your Deposit address into the site to start Mining free coins straight away, no complicated signing up or waiting. This will only earn you around 0.02% a day for free though
every hour you do have the chance to win some extra free dogecoin with the Free Faucet game.
To Mine more coins per day, you can pay for a Cloud miner, 4 different prices are given and each contract lasts for 30 days
At the current time the price of the cheapest minings:
300 Dogecoins gets you a return of 14 coins a day for 30 days
1000 Dogecoins buys you 51 coins a day
5000 gets you 262 coins
And 50,000 gets you 2750 coins per day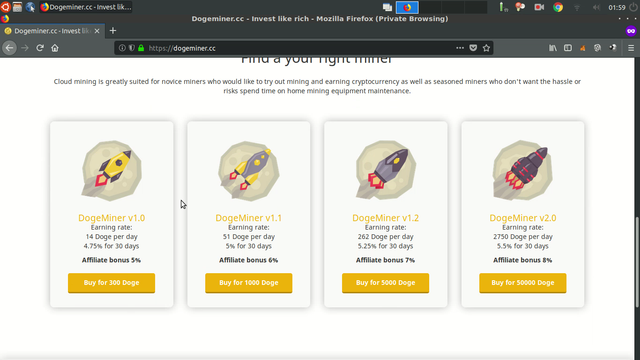 If you are new to Cryptocurrencies you start by getting a
Dogecoin wallet
The Dogechain website has the easiest way to get a quick and simple online wallet in a few minutes, Click on the link below and sign up to start a new wallet, You will need to keep a written record of your password, and Account numbers somewhere as these are encrypted and not stored on the site.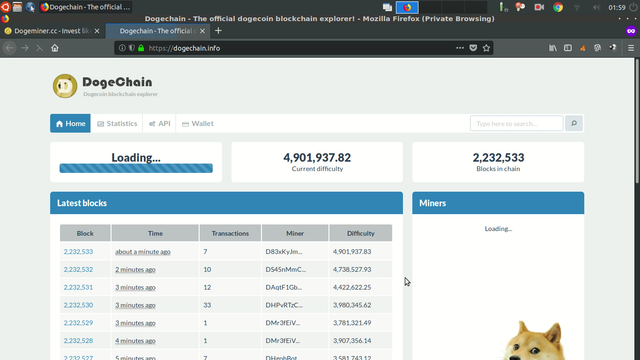 Buying Dogecoin to invest in Cloud mining
To get Some small amount of Dogecoin to start you off I recommend Opening a coinbase account for ease of use and putting a small amount of Litecoin on here from your bank account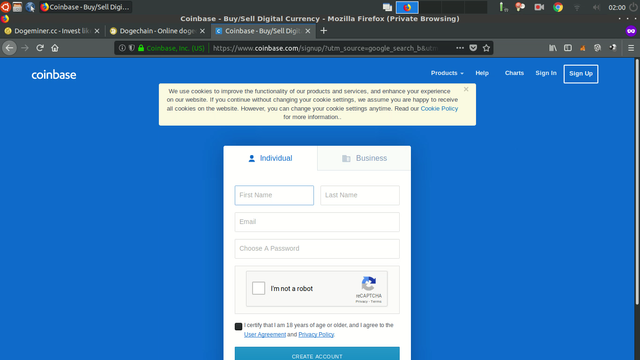 Once you have some Litecoin you could use an exchange to convert the Coins into Dogecoins, Like Trade-satoshi or Cryptopia for example but an easier way is to use an exchange service like use a Website like Changelly Here you convert your Litecoin into Dogecoin and send them to your wallet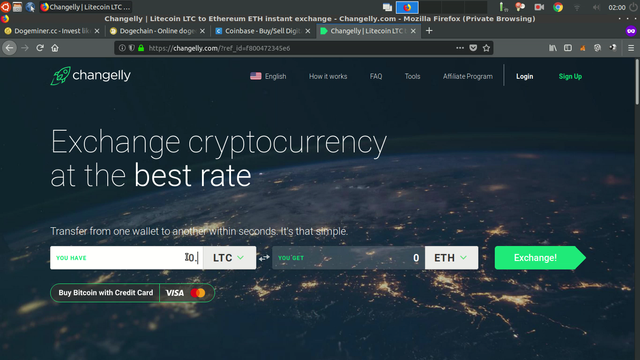 Returns on Investments (ROI)
Each Cloud contract Purchased on Dogeminer lasts 30 days, With daily returns of 4.75-5.5%,
You can reinvest the returns in more Cloud Mining as you go or withdrawal coins back to your wallet as you go.
You can, of course, re-invest when your coins reach 300/1000
Though a conservative approach might be to pay back your initial investment Which should be after 19-21 days and then use the remainder to invest in more mining to keep the coins coming in month after month, that way you are only playing with the extra money you have made.
I hope this has been helpful, If you have any questions please write them in the section below and I will try to help.
---
▶️ DTube
▶️ IPFS