What is a crane Xbtc - cheating or not?
Hello everybody! A few thoughts about the Xbtc crane
Maybe someone does not know about this crane, so I'll do a little review.
The crane is available here: http://xbtc.eu/?ref=918797
Satoshi distribution goes every 15 minutes in manual mode by shifting the slider or without it. I do not need to solve the problem. 16 Satoshi are given fixed regardless of the course of bitcoin.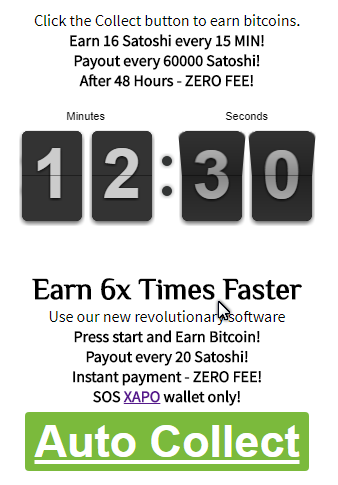 In addition, there is an automated system - mining using the program from the crane Xbtc.
It is also available on the site.
Nothing complicated - install (if necessary disable the anti-virus program for the time of installation), enter the login and password and press the start.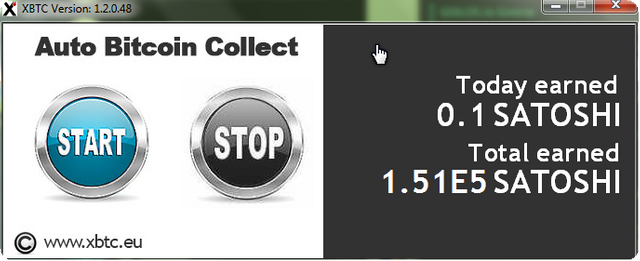 Mining takes place in a continuous mode due to the CPU.
Now about the conclusion:
Satoshi, earned by hand, are output to any address
Satoshi earned via mayniga output only at XAPO purse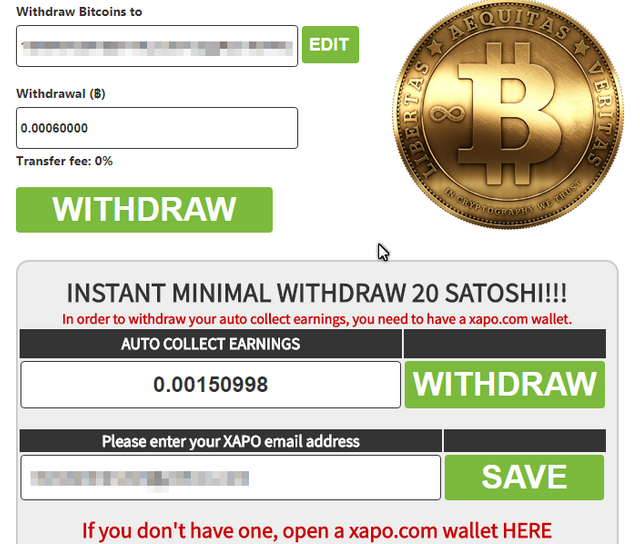 The problem is that when you use the mining and the program, developers do not always give their honestly earned Satoshi.

The first time I managed to get 62,000 satoshi
but the subsequent 150 000 satosh can not be deduced!
there is such an inscription: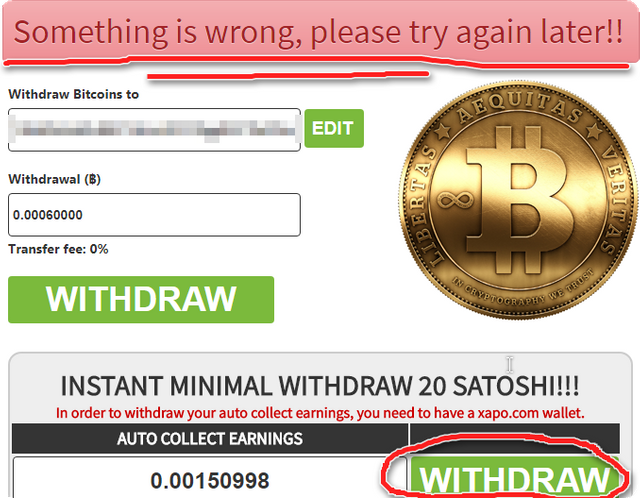 Moreover, the inscription appears when pressed at any time during the month. It is not possible to display Satosh data. The developer does not answer the letters.
Decide for yourself what it is, a cheating from the developer or not ....