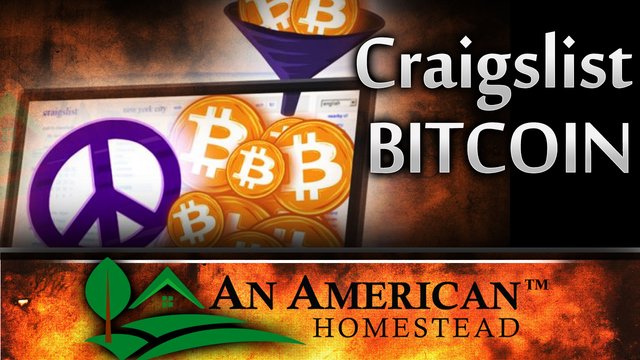 Jaimie and I have been discussing getting another vehicle. Right now we have a pickup truck that is more like a farm truck and we need more of a family vehicle. Recently I went to speak at a conference and someone had to take much of our Homestead products that we sell at conferences because they just wouldn't fit in the truck. So we are looking for a more family friendly SUV type vehicle with more space when we travel.
When we find that perfect SUV, we will obviously be paying in crypto. As I was scrolling through craigslist and checking out all the listings, I clicked on the search options to get rid of all the irritating dealer listings. AND THEN I SAW IT!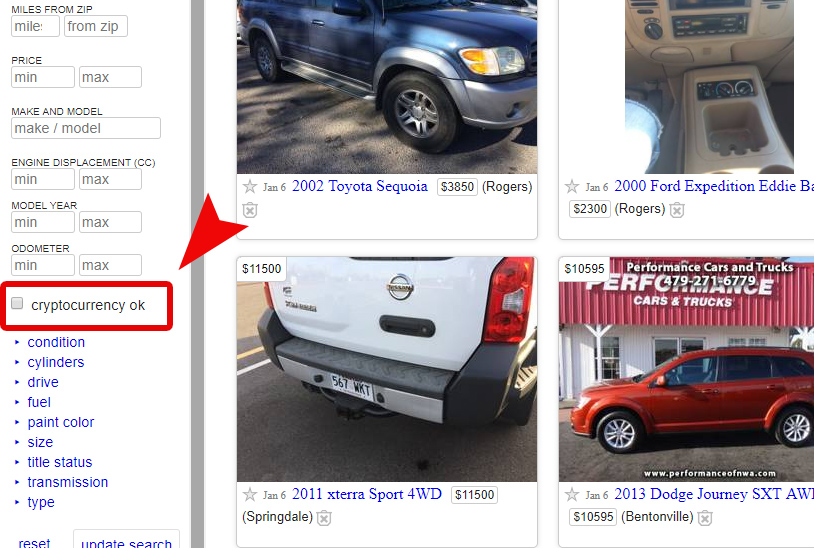 And sure enough when you google it, you find that Craiglist has since last month in December, started giving payments in cryptocurrency as an option for sellers who will accept bitcoin or some other crypto payment! No announcement was officially given that I could find but there it is!
This is just another example of mass adoption among the public concerning the use of crypto-currencies.

Anyway, what is a good off road SUV that won't rattle apart on dirt roads? Those Toyota FJ's look pretty nice. Maybe I'll cash in my IOTA. Tell me what you think!
---


Visit Us Online: http://AnAmericanHomestead.com
---
JOIN US ON SOLA (TWITTER REPLACEMENT) FOR MORE HOMESTEAD CONTENT



https://sola.ai/americanhomestead
---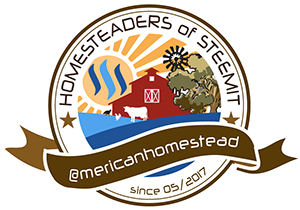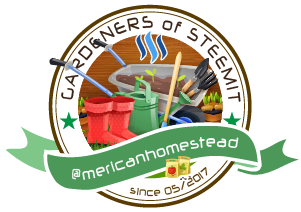 EVERYTHING IN THIS POST POWERED BY SOLAR !