Expert: "Bitcoin today is like the internet in the 80's"
The beginning of the rise of a new technology
On CNBC's Fast Money, Brian Kelly says that the development of Bitcoin is still at a very early stage. It is difficult to compare Bitcoin with something, but you can compare the development of the technology with the Internet of the 80s. Bitcoin will exist for a long time and change the world...

Bitcoin is the real thing, says Kelly on Fast Money. At first he thought that the technology could be compared to the Internet in 1995, but after many conversations with experts it's more comparable with internet in the 1980s. In other words, it's only getting started.
"I think this technology is going to work, it's going to be game changing, but it's very early days, so we can have this massive volatility."
Bitcoin is open source software and you can not actually compare it with companies. That is a mistake that many people make. This is not a share, this is not a company. You can not compare the market capitalization of crypto with companies.
Bitcoin is software that will change the world. And the development of the software is still at a very early stage.
Bitcoin will be worth much more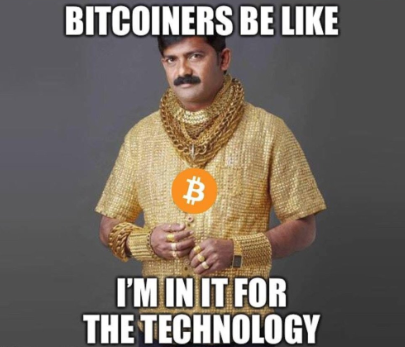 Kelly also emphasizes that he would now buy Bitcoin. The moment Bitcoin noted at $ 20,000 and everyone was talking about it, was not the time to buy. You do not do that with other assets that are in a hype phase.
It is much better to buy Bitcoin now, when Bitcoin is rather cheap compared to its all-time-high and is depicted as a virus by many who want to know anything about it.
---
Thank you for reading.
Feel free to upvote, comment, resteem and/or follow my blog @maxdigi if you like my content. I greatly appreciate your support!
Kind regards,
MAXIDIGI