I really like this cryptocurrency and it's a verry stable one, with a very good project.
It didn't go up in one seconds like other cryptocurrencies.
The Golem is going up fast but safely since April, people who invest in it, really trust in its technology, it is not just a fancy.
This currency is not in a bubbles like many others.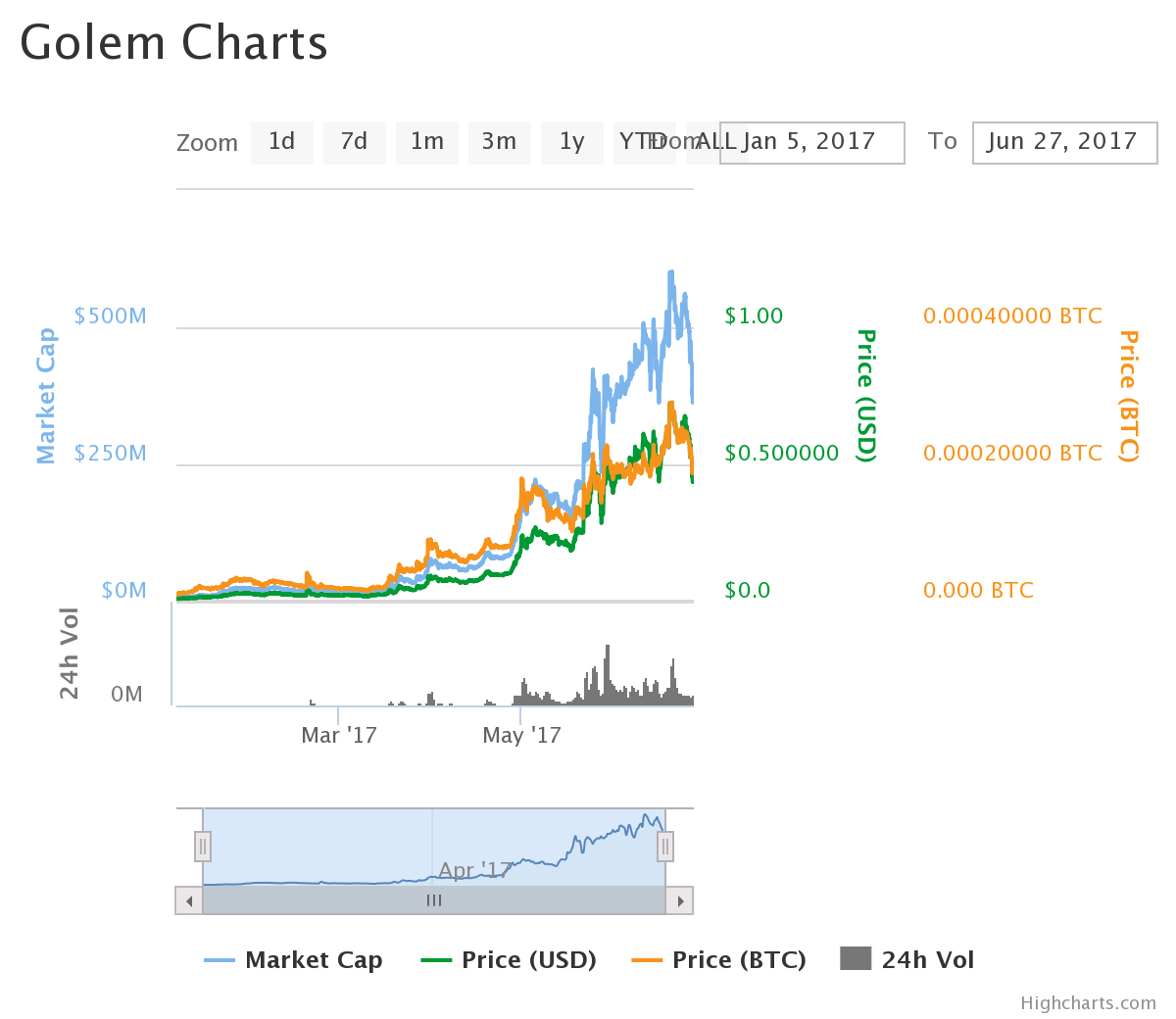 How a bubble works :
When the price of a currency fall because of a lot of sell orders people who invest in this currency without making research on it, those who just followed a fancy will sell everything they have because they are scared so it will trigger stop loses of many traders who puted them to protect themselves from the risks,...
And the market will crash trigerring more stop loses and we are back in a vicious circle.
Like it is happenning to Ethereum and few other cryptocurrencies.
So It's time to buy and hold and do not panic and sell !
Price are low, it's the best time to buy, market is going to go back to it's normal market cap in few days.
Good luck and take moderate risks
Love !