MCO went down to 2.10$ ysterday after its launch at 3.5 dol.
But it's going up since this morning and we can see a pull back here.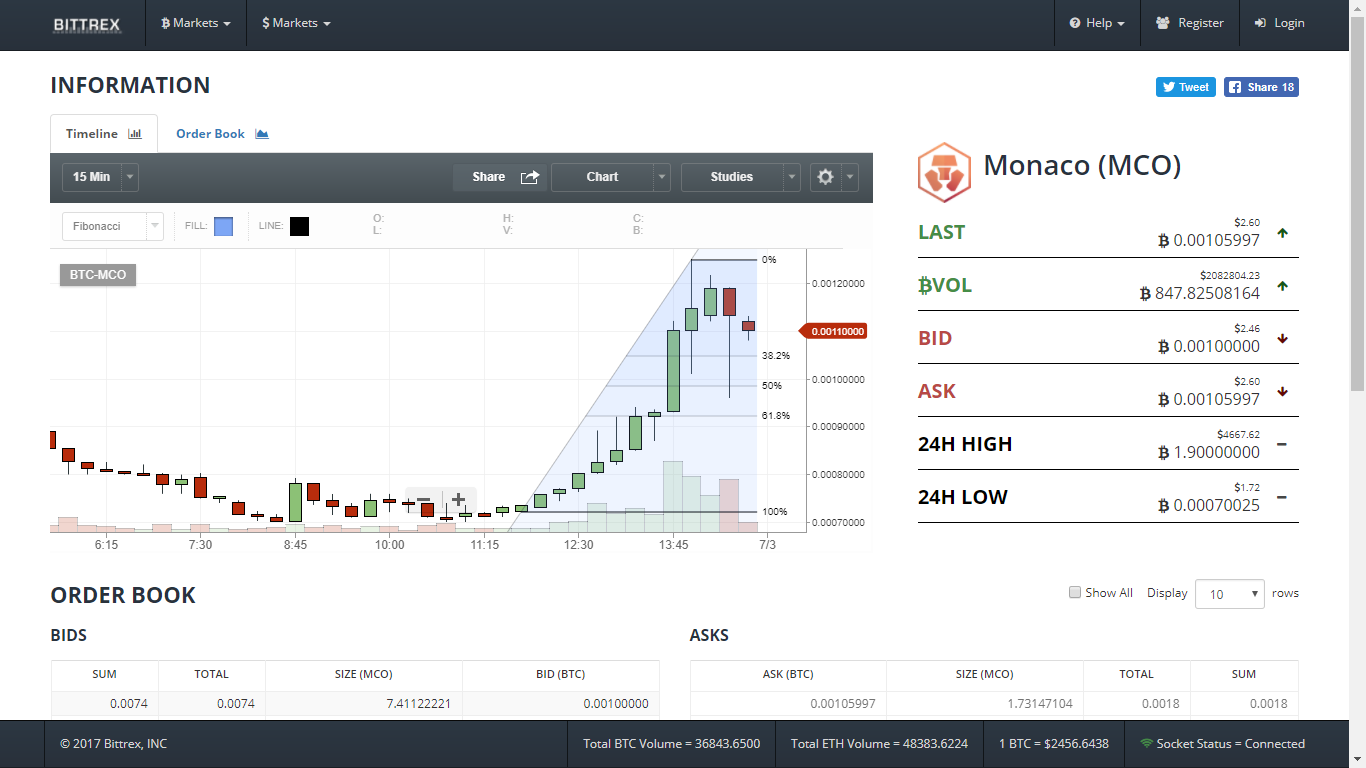 I think you shloud hold you MCO tokens if you bought them during the ICO, It may go up in the next days.
I think it will go up after hiting the 50% line of fibonacci retracement ( at 0.00098500 BTC ).
Good luck.