Big update for MillionCoin ICO project! - AT.System Bot trading will be released soon!
We have been waiting for this moment for a long time. We know how many opportunities the cryptocurrency market gives. Many people would like to start benefiting from it but they lack the right knowledge or time. Having in mind the needs of our users, we have been looking for solutions that will allow everyone to earn regardless of the experience and the time available to them. Much work has taken us to create an effective tool for automatically earning money on the cryptocurrency market. We are very excited because soon it will be available for our users.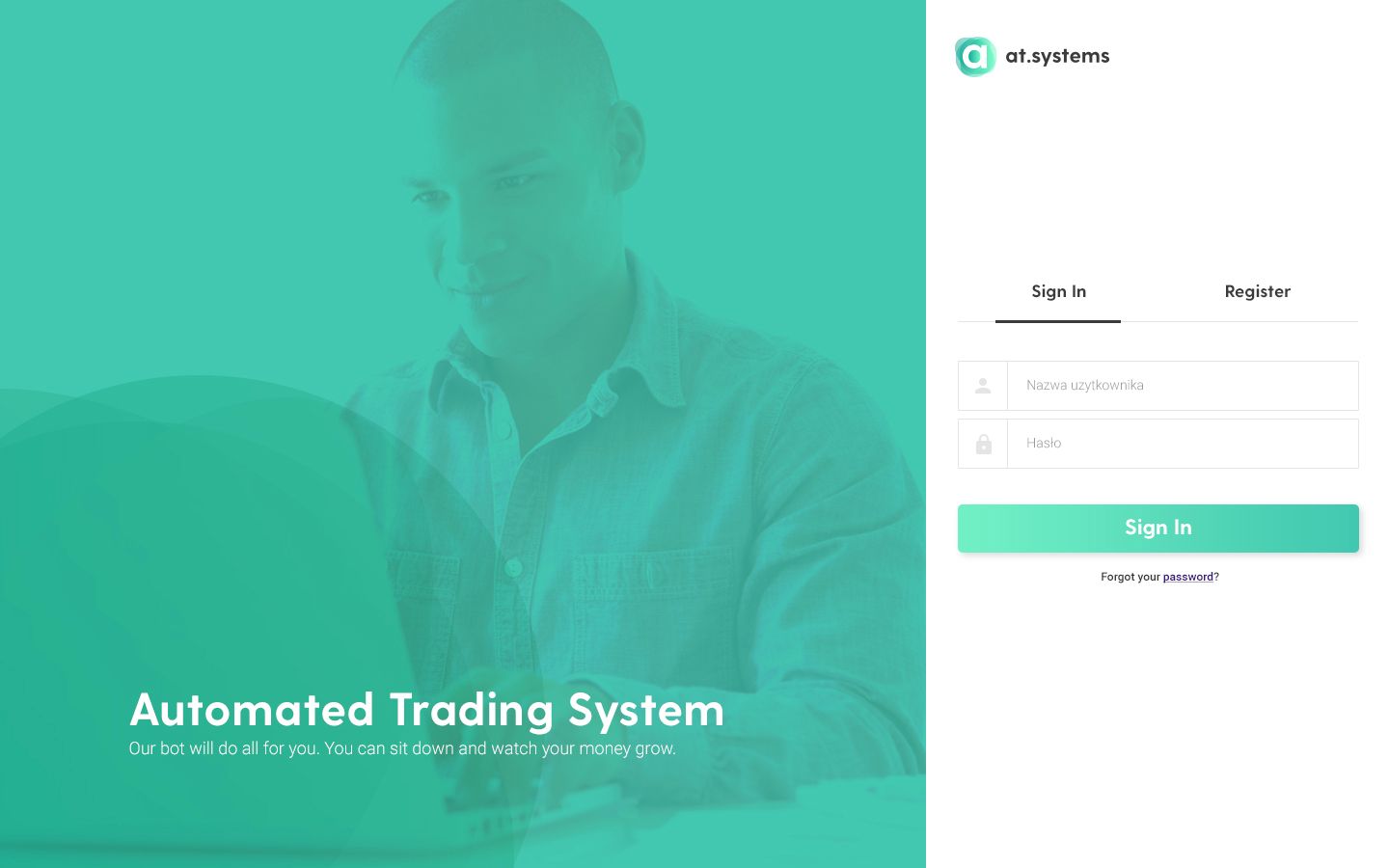 AT.System BOT - an automatic tool for making money on the cryptocurrency market
AT.System BOT is the first element of the MillionCoin.io project . This bot will allow to users for performing automatic operations on cryptocurrencies exchanges minimizing the time necessary to follow exchange listings. It will be available thanks to SaaS software that enables to trade on the biggest cryptocurrencies exchanges: Poloniex, Binance .
Each user will be able to use the default bot settings that bring stable profits or configure them individually using their own strategies. Standard parameter settings have been repeatedly tested by our traders and have been set in such a way as to ensure maximum profit with the lowest possible risk . Experienced traders will be able to configure the parameters of the tool in such a way as to achieve maximum profits. Moreover, the decision of the bot will be supported by professional traders during the market's uncertainty, which makes it a very safe form of investment. Thanks to our close cooperation with stock exchanges, commissions for transactions are very low compared to the fees a trader has to incur when he wants to trade on his own.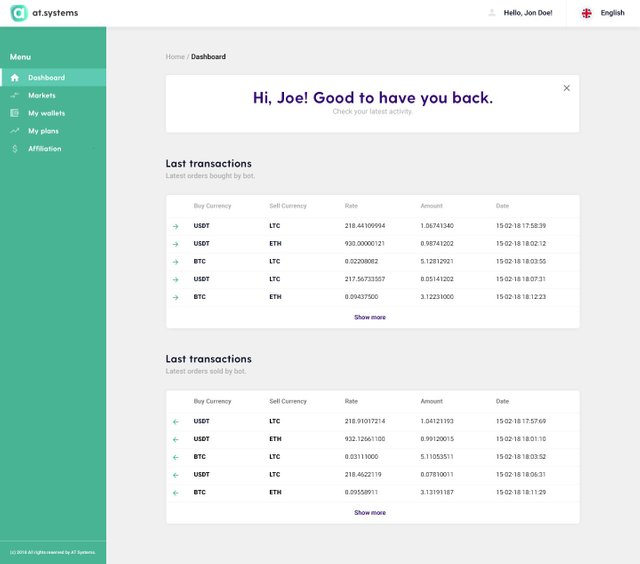 Bot also does not require any supervision. The software is fully transparent. Each transaction can be tracked on the exchange to be 100% sure it has really been made. The user also has the possibility to set simple trading parameters that external exchanges often do not have, e.g. STOP LOSS and TAKE PROFIT mechanisms both set at a given position simultaneously.
Terms of use AT.System BOT
We do not charge any fees for the use of this tool by our users. The only fees the user bears are commissions from transactions made by the bot on the stock exchange, which are lower than on popular cryptocurrency exchanges.
We have long wondered how users can repay us for making the AT.System bot. We've worked hard to create it. We are a growing company, next elements of the MillionCoin.io project are already being finished but to implement and improve the platform we need your support. The only condition for obtaining access to the bot will there will be possession minimum of 500 MON tokens, which can be get in the ICO project at MillionCoin.io. Additional benefits are also foreseen for investors who have more MON tokens on their wallets. It is a testimony for us that our users believe in our project and want us to develop for them. The user can sell his MON tokens at any time, if he wants to resign from using the bot. There is also a high probability that MON tokens will gain in value due to increasing demand.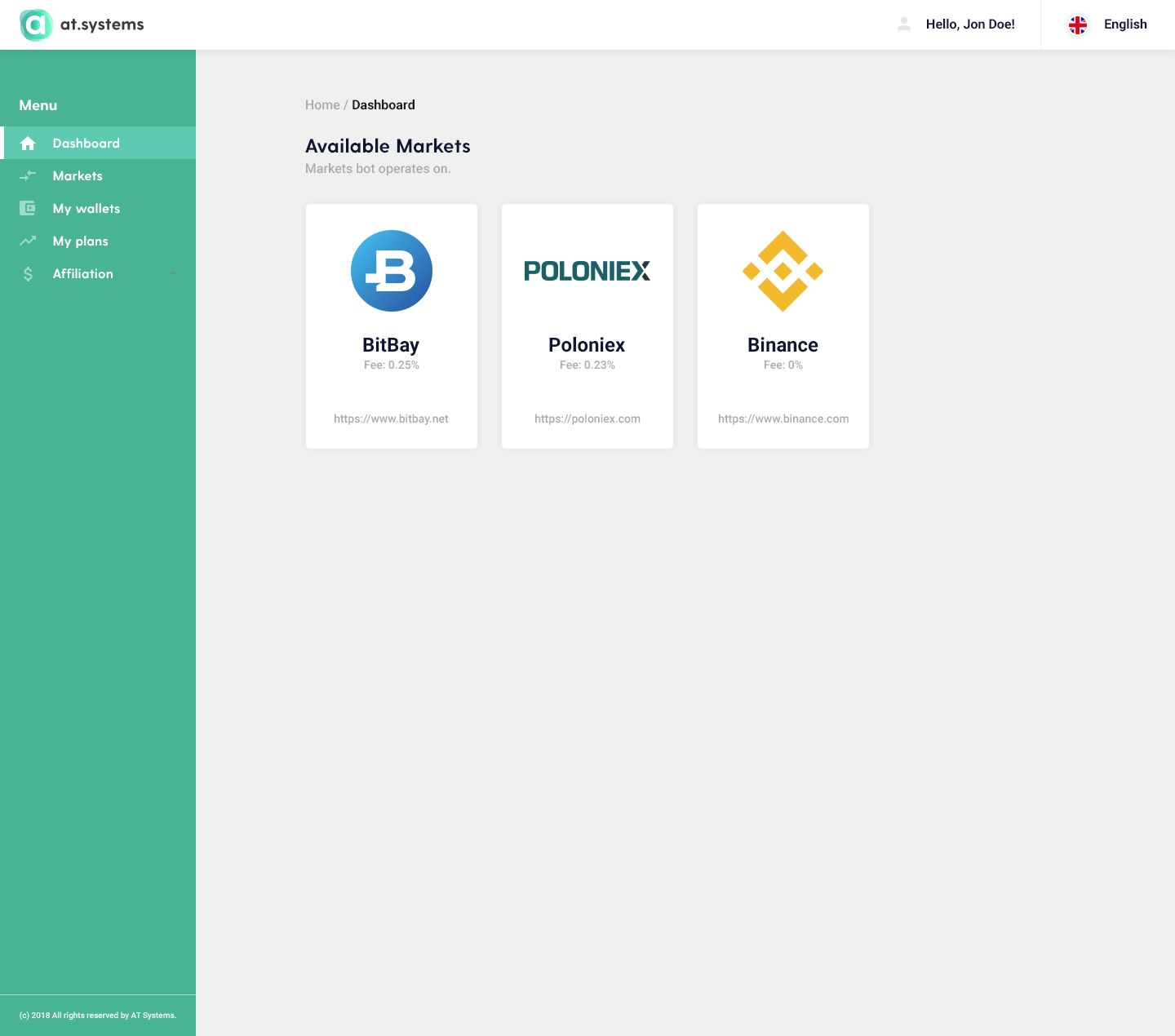 The next weeks will be very exciting for us, expect the platform to be released soon.
For more information about the MillionCoin project, please visit our website: https://www.millioncoin.io/