100+ Resources and Tools for a better Crypto trader and investor !!!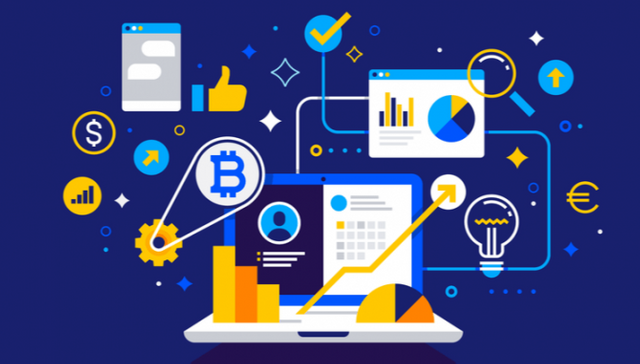 Cryptocurrency facts takes a simplified look at digital currencies. Cryptocurrency, also known as digital assets, trading is the buying, selling or holding of cryptocurrencies such a Bitcoin (XBT), Ethereum (ETH), Litecoin (LTC) amongst others, with the aim of generating a profit from short, medium or long term fluctuations in their prices. In this blog, we cover everything you should need to know about: Here's 100+ Resources and Tools to help you be a better crypto trader and investor! 
Information
https://www.cryptocompare.com/ 
:- One of the best website, which is comprehensive and lots of features add to bookmark. CryptoCompare is interactive platform where you can discuss the latest crypto trends and monitor all markets streaming in real time. Also includes perfect altfoilio app. 
www.coinmarketcap.com 
:- Its google of crypto market in which you can know everything about crypto market. Powerful JSON API covering 1000+ coins. Limit: 1 request per 6 sec.
:- It is already a better version of coinmarketcap and have lots of segementation which makes easier to use.
:- It has a unique feature for trading and understanding the market.
https://www.livecoinwatch.com/ 
:- One of the favourite website, really it is good built and lots of features & gives updates.
:- Before investing track the market into one place.
:- To see upcoming events and releases dates. 
https://cryptocoincharts.info/coins/info 
:-  This gives nice analysis of crypto market.
:- The leading publication offering latest news, analysis, expert opinions, community commentaries.
:- Introductory to the ICO and active & upcoming & trend ICO's.
:- Very informative and trusted tracker.
:- Buy and sell bitcoins near you. Trusted by 10M monthly users.
:- Bitcoin Magazine is the oldest and most established source of news, information and expert commentaries. Sometimes posts deep and very interesting articles. 
Analysis
:- A complete and detailed list of ICO's.
:- Whaleclub is a trading platform that allows anyone to trade the financial markets by using digital currency.
:- Live quotes, free charts and expert trading ideas. TradingView is a social network for traders and investors on Stock and Futures and Forex markets!
Execution
:- It is designed for people who have never used an exchange.
:- ShapeShift is a web and API platform formed to provide instant bitcoin and altcoin conversion. Embed exchange in your app. Trusted by hundreds of apps.
:- BitMEX is a Peer-to-Peer Trading Platform that offers leveraged contracts that are bought and sold in Bitcoin. BitMEX only handles Bitcoin. All profit and loss is in Bitcoin, even if you're buying and selling altcoin contracts. BitMEX does not handle fiat currency. BitMEX allows trading with a high amount of leverage.
Miscellaneous
:- 99 Bitcoins is the largest information source for non technical newbies.
:- Shows the bitcoins transactions chart over world wide.
:- This shows the live transaction of bitcoin and others.
Moreover all the websites are listed below, you may visit once to check it out;
https://www.coinscalendar.com/ 
https://www.crypto-roadmaps.com/ 
https://coinlive.io/articles/analysis... 
https://www.coinwarz.com/cryptocurrency 
https://www.cryptocurrent.co/all 
https://www.upfolio.com/100-coins-exp... 
https://www.smithandcrown.com/
https://www.cryptoclopedia.com/ 
https://bitcoinqrcodegenerator.win/ 
Source:
Share your thoughts on the subject in the comments section below. 
Regards, @majestyman