Tokenize Your Loyalty Points! M2O Project ICO is now on Going!
 M2O Project is now on going ICO. M2O Project is about integrating all loyalty or reward points in one platform and spend as cash at M2O affiliated stores.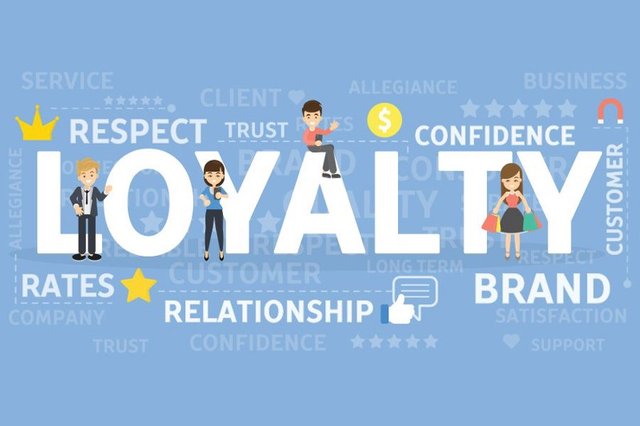 All the loyalty and reward points, they will be one in M2O Platform. M2O Platform will integrate the existing loyalty and reward points markets and builds global membership services through Blockchain. Our platform seeks to create a virtuous cycle on blockchain ecosystem and simultaneously occupy the market rapidly through its platform business with blockchain technology.
In particular, technical cooperation with Oracle, one of the world's largest IT companies, has enabled us to implement more transparent and secure security services for customers worldwide. This is not merely a one-off technical alliance, but rather a means of facilitating the business model that M2O is pursuing through win-win cooperation between the two companies.
M2O's dream is to create a platform that will satisfy both consumers and operators. Therefore, M2O will have such a sense of mission and will create a new paradigm of mileage and points market around the world by fully utilizing all of our capabilities. 
 On October 29th, M2O Project starts our own Initial Coin Offering that will last till November 23. You're welcome to join us! Token allocation is in the image below.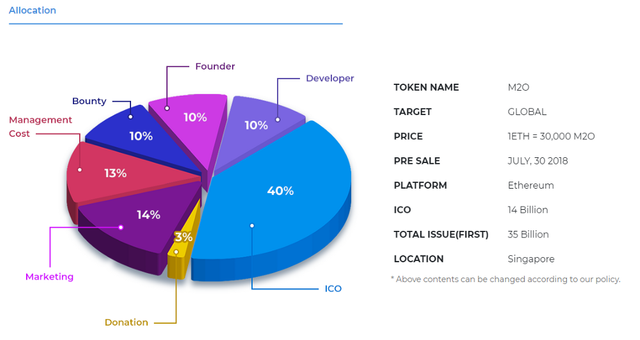 M2O Project team had pre-sale with great success and M2O Project team had been prepared for this ICO for a long time. We are so glad to announce our ICO! Here are details of how to participate ICO. 
 You only can join this ICO with Ethereum. If you have experiences on handling My Ether Wallet, that would be a lot easier to participate it. 
For those who are not really familiar with My Ether Wallet.
 In addition, if you have experiences to exchange cryptocurrency on exchanges such as BitForex and etc… you can join our ICO easier.M2O Project will be listed on BitForex and ZBG exchange at the end on November and you should be expected more and more from us! Join our Website, Wallet, Telegram.