M2O Project: Seamless Union of Loyalty Points, Crypto and Fiat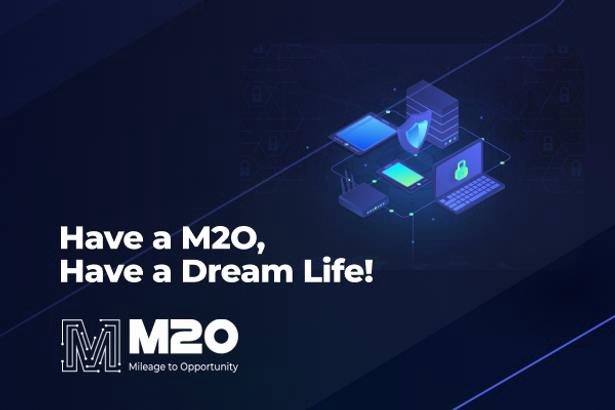 M2O Project has been introduced on blockchain & coin forum Coincodexand FXempire.
You can read it on their webpage or here also. Check this out!
M2O Project: Seamless Union of Loyalty Points, Crypto and Fiat


How many loyalty programs are you a part of? Have you ever tried to calculate? We usually have thousands of different points and bonuses but still cannot use them to the fullest. Is there a way to change it? It seems that the solution is already here.Getting rewards for purchases is what surely makes the customer fall for the brand. 

Thus, this is not surprising that the value of the global incentives industry continues to grow each year. While in 2013–2014 the North American loyalty market was worth $54 billion dollars, then in 2016 it comprised $90 billion. Meanwhile, in 2017 it already reached about $320 billion.
Despite the fact that the average U.S. household is registered with 29 loyalty programs, billions of dollars' worth of reward currencies lie unused, and over half of loyalty participants do not actively participate, according to Rambus research.
In addition, 53% of American consumers are unsure of how many points they have collected, as 3Cinteractive's research states.
So, what prevents people from enjoying their accumulated bonuses?
It's often the case that having collected them for months, shoppers finally find out their points no longer viable — they have simply expired. How do clients feel? Confused, if not to say disappointed.Moreover, quite often customers are not satisfied with the reward menus. They are not interested in products, offered as gifts. It is obvious that people want to be able to exchange their points for any product or service, even the ones from other brands.
Also, current loyalty programs are tied down to one place. Simply put, if you have bonus points from a shop in London, most likely you won't be able to use them in the same brand store in Singapore.
And now imagine that bonuses, miles, and rewards are stored in one place and can be sold, transferred or exchanged. You can buy any product with them as easily as with cash and don't have to worry about points' expiration dates, as they don't have it anymore. All these were impossible just a few years ago, but today the hi-tech is changing the rules.
"Mileage to Opportunity", says the slogan of a Korean company M2O, and that's what it is currently doing. The startup aims to bring new opportunities to people and allow them to use loyalty points like a real asset: spend, sell and exchange.
To implement this idea, M2O utilizes the blockchain technology that has already gained much traction in different spheres. The project has created its own cryptocurrency that will act as a universal digital asset — people will be able to convert all sort of loyalty rewards into M2O tokens, and then use them as freely as cash. In order to ensure the safety of coins, M2O will have a Mileage Bank, where these will be securely stored.
Having M2O tokens, a customer will be able to buy points of any other loyalty program and even spend them as fiat on shopping in the wide network of M2O affiliated stores.
This way, instead of having expiring and unnecessary points, a person receives universal tokens that are not linked to any specific place and can be used in any shop, sold and even traded on different cryptocurrency exchanges.
M2O team challenges today's loyalty programs, offering new options for spending collected points. Using blockchain, it transforms bonuses and rewards into real assets, that can be spent on anything a person wants, anywhere and anytime. Isn't it what we as customers dream of?
About the project
M2O is working on the globally integrated mileage and reward points program platform. The whole idea behind the project is to allow its users to convert their loyalty rewards into internal tokens — M2O coins — and use them for goods and services of various merchants affiliated with the M2O project.
Additionally, customers will have access to M2O digital wallet, where they can securely store their tokens. M2O is planning to start the second crowdsale on October 29th at, 16:00 JST time (UTC +9), that will be officially ended on November 23rd at 16:00 JST time (UTC +9). They have set a hard cap of $56 million and a soft cap of $5.6 million.
While participating in the second stage, remember that only Ethereum is accepted. Crowdsale token price is of 30,000 M2O for 1 ETH. The minimum contribution is 1 ETH. Total Supply is 35 billion M2O; meanwhile supply for the ICO is 14 billion tokens.
To learn more about the M2O project, please visit its website, follow the growing communities on Facebook, Twitter and join the discussion on Telegram.