Is DATA the new AdWords/AdSense platform?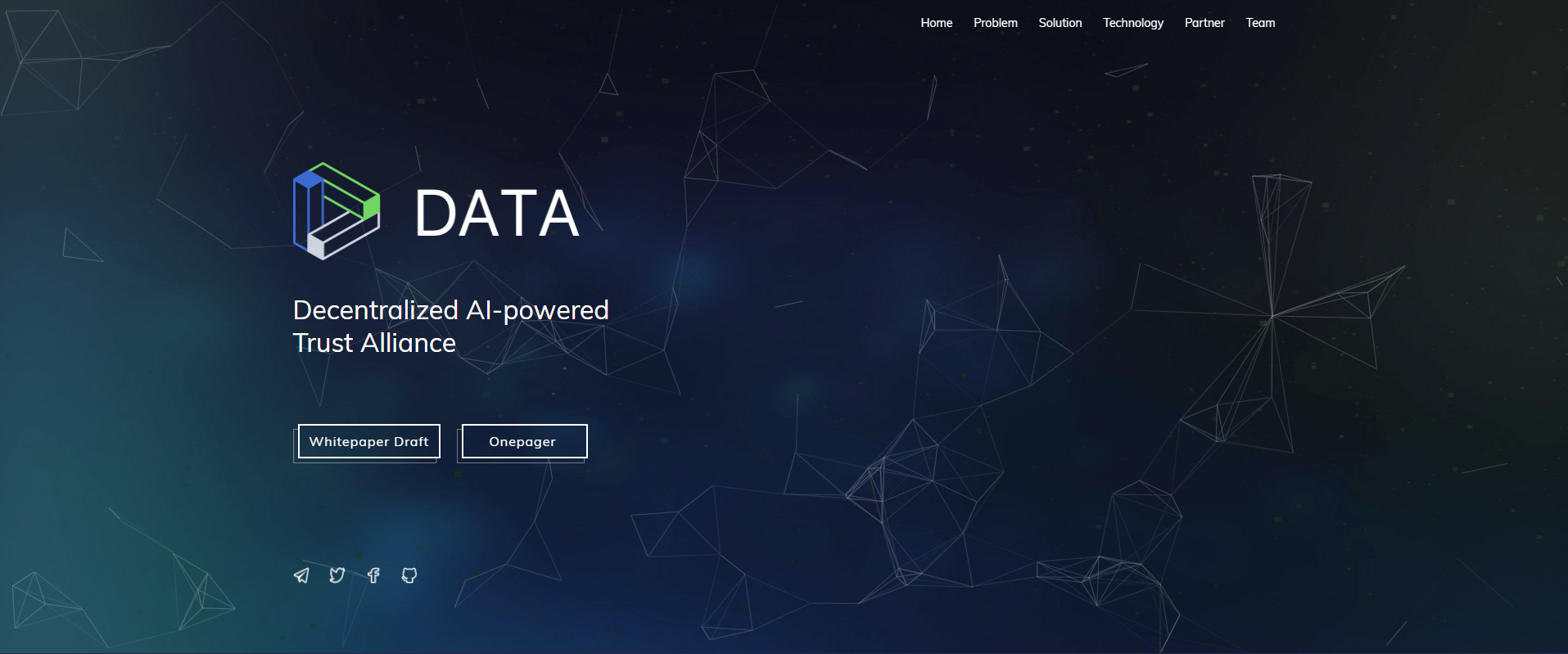 One of the biggest challenges in the digital advertising industry is the fight against what is commonly termed as Ad Fraud.
These days more than 40% of digital ad traffic is generated by bots which defraud advertisers in billions of US dollars every year. Ad Fraud deteriorates efficiency of the whole industry resulting in exorbitant costs for advertisers and cutting into the actual revenue for legitimate publishers.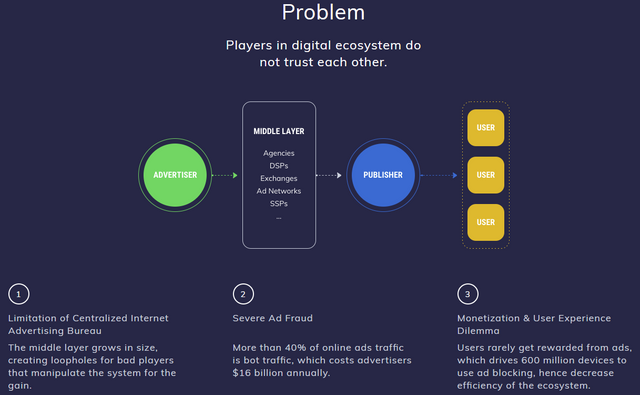 The DATA project wants to address the root of the fraud at its core. The decentralized AI-powered DATA platform will apply a reward system to incentivize both end users for their attention and publishers for their content.
DATA's project most innovative edge is to proactively identify the fraudulence based on the pattern or behaviour analysis via their proprietary AI algorithm prior to the fraudulent user data being injected into the entire network.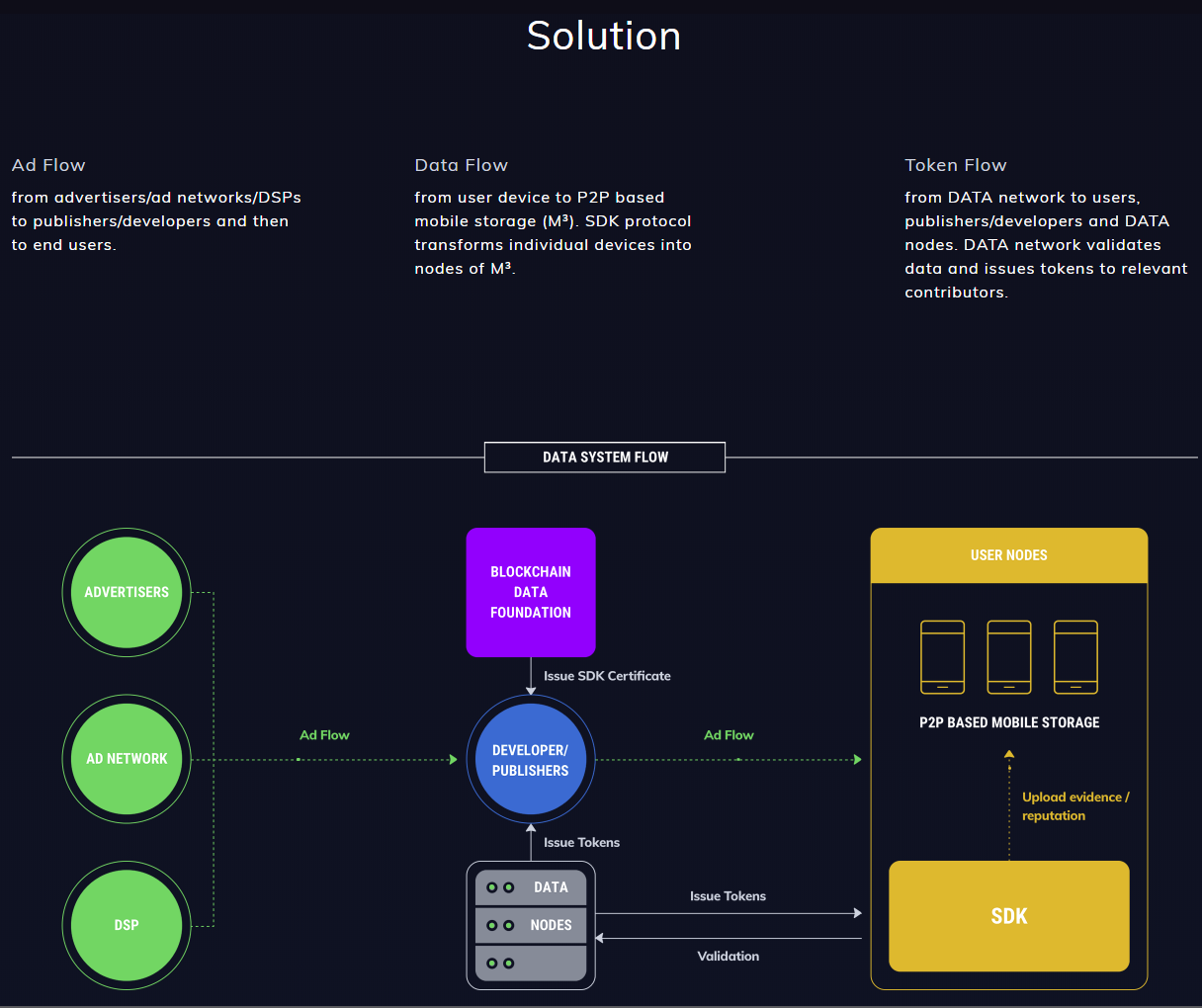 The DATA platform and is token (DTA) will serve as the backbone of its blockchain based advertising infrastructure and will support micropayments where tokens can be used across applications.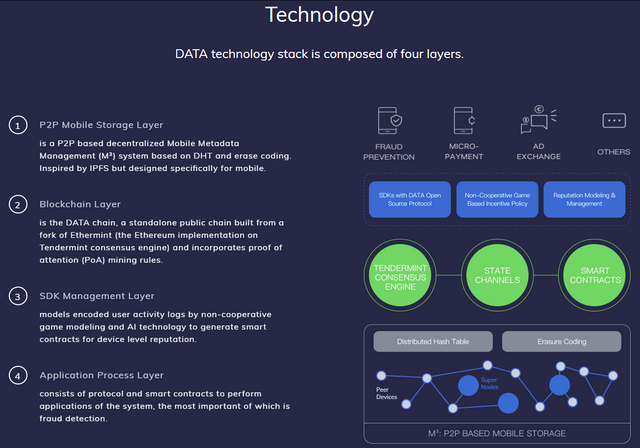 Looking at CoinMarketCap the price of DTA is going down right now and it looks like the correction could be even more severe. However its value is still way higher than the ICO price.
I find this project really interesting and if the price of the token keeps falling it could represent a good investment opportunity. So guys if you like the idea, visit their website, read the whitepaper and pay attention to the token price in the coming days.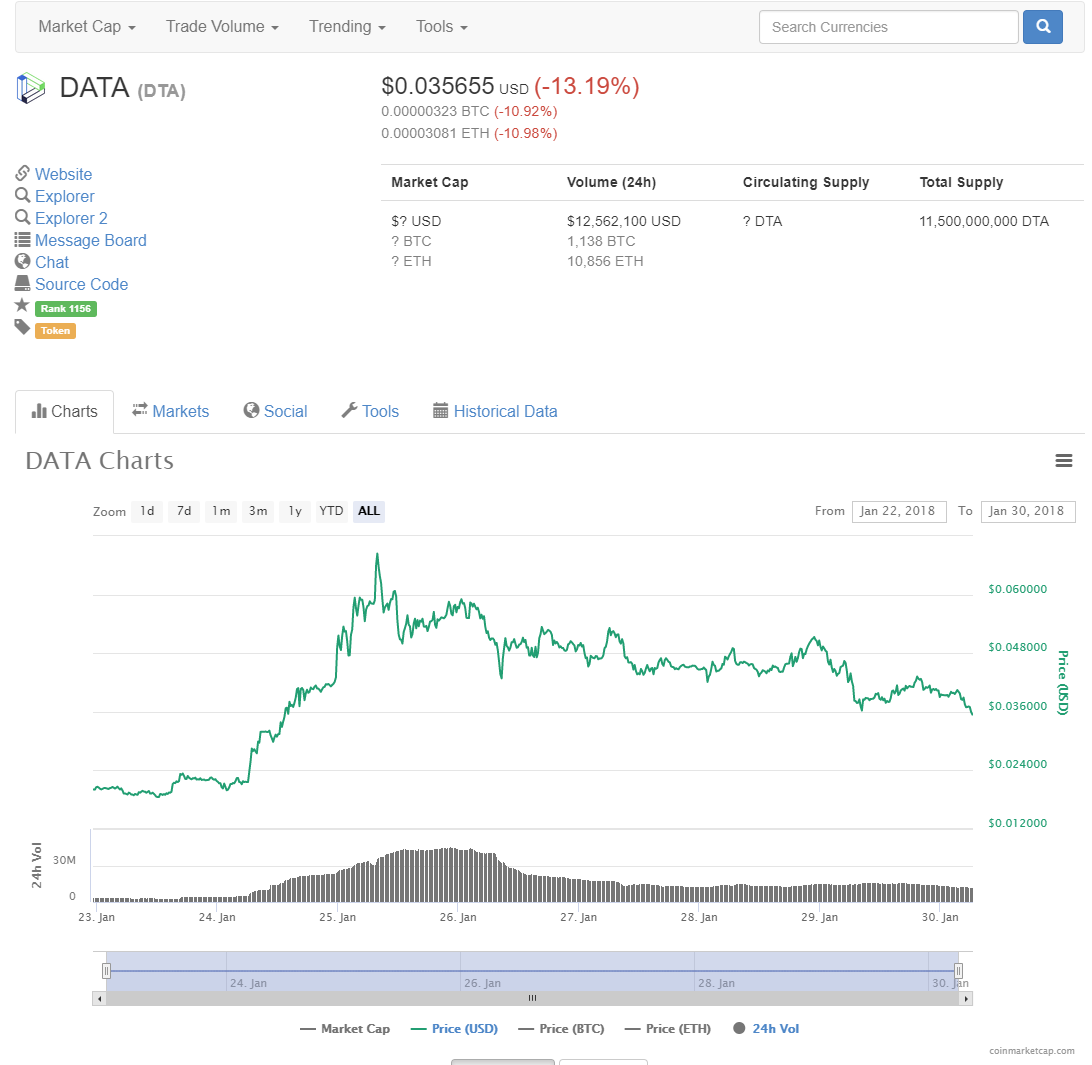 Website: https://data.eco
Whitepaper: https://docsend.com/view/pk5w8wx
Price chart: https://coinmarketcap.com/currencies/data/
DISCLAIMER
I'm not affiliated in any way with DATA, I just think it's an interesting project.
I do not provide personal investment advice and I am not a qualified licensed investment advisor. I am an amateur investor.
All information found here, including any ideas, opinions, views, predictions, forecasts, commentaries, suggestions, or coin picks, expressed or implied herein, are for informational, entertainment or educational purposes only and should not be construed as personal investment advice. While the information provided is believed to be accurate, it may include errors or inaccuracies.