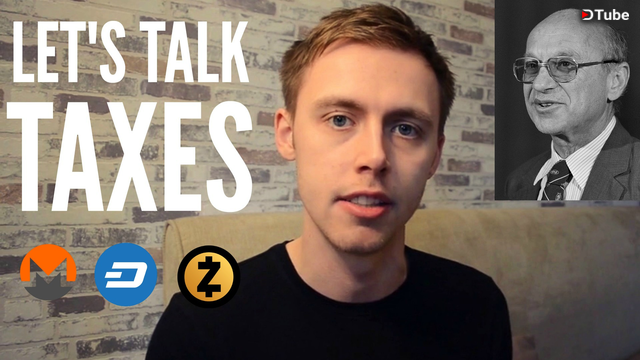 ---
Over the past few days, the headlines have been dominated by the Paradise papers fiasco. An example of the super rich using the resources available to them in order to avoid paying very large amounts of taxes.
With the advent of cryptocurrencies, especially privacy coins like Monero and Dash, the "little guy" will soon be able to avoid paying taxes as well.
This might have a significant impact on the Government's ability to collect tax revenue. What shall we do about this? Is this a good thing? Do we need to modify our tax laws? Let's have this conversation.
DISCLAIMER: This is NOT financial advice. I am just offering my opinions. I am not responsible for any investment decisions that you choose to make.
***I am in the process of adding many of my videos from YouTube on to DTube. Apologies for any posts that you've already seen before!
---
▶️ DTube
▶️ IPFS