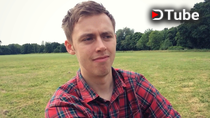 ---
John McAfee recently claimed that within just 3 years, he thinks that the price of 1 BTC could reach $500,000, and that 1 ETH could reach $200,000. In this video, I'll be sharing my thoughts on whether or not I think that's possible.
DISCLAIMER: This is NOT professional advice. I am just offering my opinion. I am not responsible for any investment decisions that you choose to make.
***I am in the process of adding many of my videos from YouTube on to DTube. Apologies for any posts that you've already seen before!
Original date of upload: July 25th 2017
---
▶️ DTube
▶️ IPFS