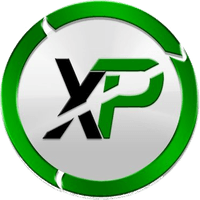 Hi Guys,
Bot Maintenance
Finished with the maintenance on the discord bot for xp, was having issues with the wallet handling very large rains. so for now i have disabled the rain feature in the discord whilst i change it to increase performance.
The japanese community is the reason why the bot is struggling. when they rain it hits well over 1200 users and this causes the wallet to stall. and at the rate their user base is increasing (now on 15,000 users) its becoming worse.
These changes should not take long. and we should be right as rain soon
Wallet Update
We have a new wallet release pushed through at https://github.com/eXperiencePoints/XPCoin/releases/tag/1.1.0
This is a MANDATORY update. any wallets left on the old release after Jan 1st will encounter problems.
To update you just have to replace the file.
backup your wallet.dat first.
This update will decrease the staking rewards by 60% after Jan 1st and increase blocktime to 1 minute
Love,
Lex