Earn Bitcoins by mining Yenten using your CPU
 Yes you can earn bitcoins from CPU mining, but first, you might be asking, "what is Bitcoin?", "what is mining?", "what is Yenten?" and "what is a CPU?". As much as I want to answer all those questions for you, this blog will focus on jump-starting you into Yenten mining, so I will try to answer your other questions some other time. 
What is Yenten?
Yenten is a Cryptocurrency of the cpu, by the cpu, for the cpu. (https://conan-equal-newone.github.io/yenten/index2.html)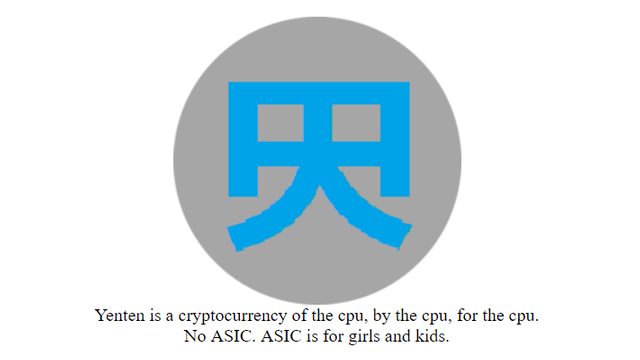 I've been busy mining this little gem for quite a while now. Just by visiting their github page, you would see some weird and funny photos from Japan, and not to mention, a cheeky background music on their page. This cryptocurrency's developers made themselves clear. They created Yenten to reduce the waste of electricity being made by mining Bitcoin and other cryptocurrencies using ASIC and GPU miners all over the world. 
Yenten, was made to only be mined using your computer's CPU idle power and does not too much electricity.
Yenten's Value
Yenten's value right now (25/01/2018 12:21 UTC +8) as of this writing is 0.00002050 BTC (0.23 USD  or 11.63 PHP source), and this  is quite small. Some time this month, I woke up in the morning looking at a price of 0.000079 BTC (1.28 USD or 65 PHP). I hurried opening my yenten wallet, and dumped all I had to BTC at the exchange.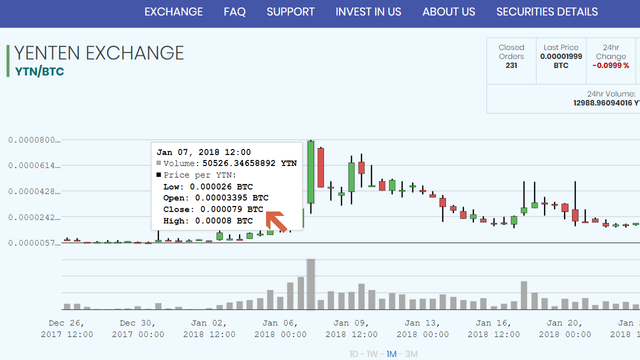 At first, I said, I'm just gonna mine this just for fun, and since my PC had lots of CPU idle time so why not make some pocket change with it. Me and my friends even joked about it, because early Decemeber 2017, when discovered this, with 9-hours into Yenten mining, it was only enough for us to pay for snacks! LOL. Then came Jan 7, 2018, we were surprised that Yenten reached a value that could already buy us some decent dinner and beers! What happened? Around Jan 5-6, a bunch of people got wind of this CPU mined cryptocurrency (check out some youtube videos about Yenten and their posting dates) and the Yenten miners numbers increased.
Enough talk, let's get down to business...
First, you only need to be a bit computer savvy and may need some technical advise from a nerd from time to time (or Google), but I will try to explain this as easy as possible.
This tutorial was made for users with Windows 7 & up, although I can teach you how to do set this up in Linux, I would assume that you have Linux because your not a novice at these kind of stuff... 
Make sure that your system has at least a ZIP file utility (Windows has built-in) and you know how to change file names and file types (and preferably batch scripting skills). So first, lets...
Download and Install the Yenten wallet
Download here: https://github.com/conan-equal-newone/yenten/releases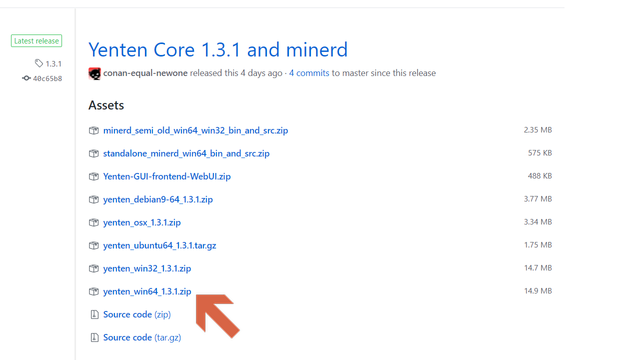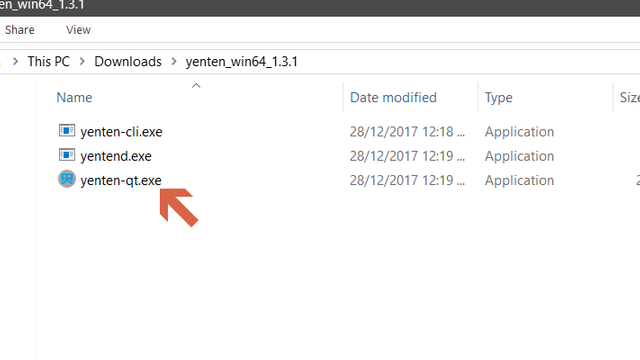 NOTE: The Yenten wallet application will ask you where to store the blockchain data and will start updating your own copy of the blockchain, so please prepare some disk space that can accommodate 20GB of data.
Get Your Yenten receiving address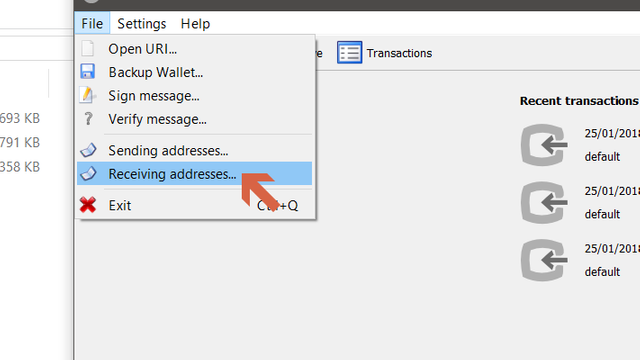 File > Receiving addresses (if there is none, create one)
Take note of the address, as shown below...
Download and Install the CPU miner
Download the optimized CPU miner here: https://github.com/JayDDee/cpuminer-opt/releases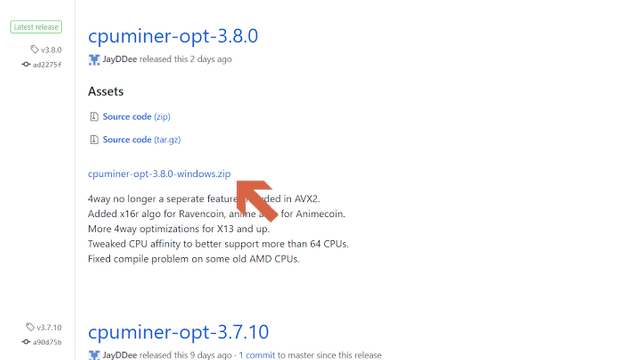 Download the latest zip file (latest is 3.8.0 as of this writing)
Unzip the file, and go into it's folder directory 
Then you should see some files in it, something like this below...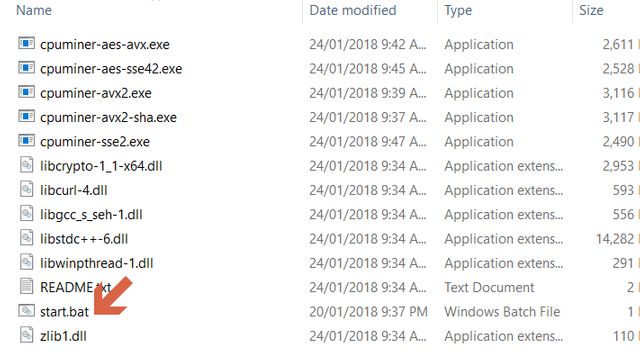 Create a Batch script file
As pointed on the image above, you will have to create this "bat" file to easily configure and start your miner application.
Right Click and select New > Text Document.
Open that file and add a line of text like the sample below.
cpuminer-sse42.exe -a yescryptr16 -t 4 -o stratum+tcp://stratum.blockfinder.guru:6234 -u <your_receving_address_here> -p c=ytn

Change the your_receiving_address_here to your wallet address just like the sample above.
Optional: You may also change some configuration on the line, especially the mining pool URL

The mining pool URL tells which mining pool your miner is going to join
More info on available pools can be found here.

Save the text file and close it.
Rename the text file and change its file type from .txt to .bat.

New Text Document.txt --> start.bat

Double-click on the newly created bat file (batch script)
A Terminal window should pop out and you should something like this below...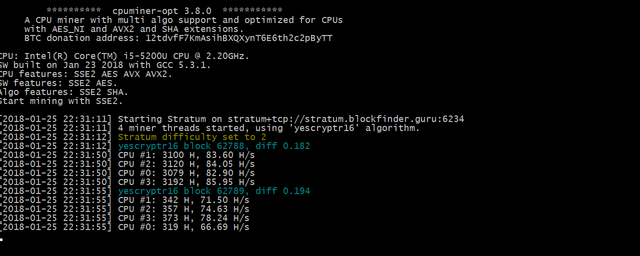 You are now mining!
As you can see above, each CPU thread shows it's "hashing rate" and after being accepted in mining a block, the total hash power used for mining in that blocked will be displayed. This will be your share in mining that block and get mining rewards based on the percentage of your share in the total hashing power used for mining that block.
At this point you are now already mining Yenten and all mined Yentens will be sent to your wallet during pool configured payouts. 
NOTE: On this tutorial, we configured the miner app to join the blockinder.guru mining pool, which has NO Mining Fees, but has low number of miners mining Yenten, so payouts (yenten sent to your wallet) will take some time (in 3-4hrs). You may try other mining pools from https://cryptoservices.net/en/nodes-yenten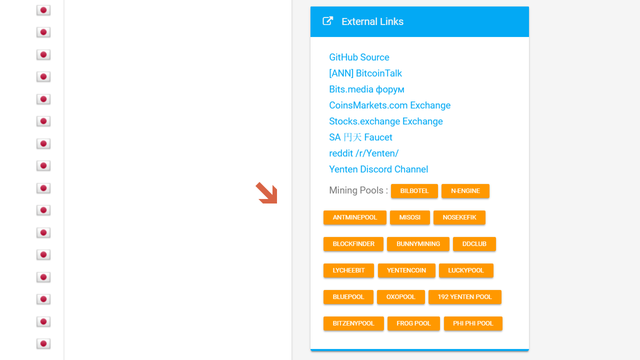 Just take time to read each mining pool's rules and regulations, configuration and howto's.
Converting Yentens to Bitcoins
Log-on to https://stocks.exchange and sign-up. 
Click the menu icon on the left.
Click WALLETS (Manage).
Search for the YTN wallet and click DEPOSIT
Copy the wallet address
Open your Yenten wallet and click send.
In the Pay to: field, paste the stocks.exchange wallet address you copied from the step above.
Add some label to it (whatever you like)
Add amount
Then hit the send button below.
Wait until you receive your Yentens on your stocks.exchange account and then start trading the YTN/BTC pair. Once you have enough BTC (bitcoins), you may withdraw your Bitcoins!
Happy mining!!!