Your Crypto losses might be worse than you first thought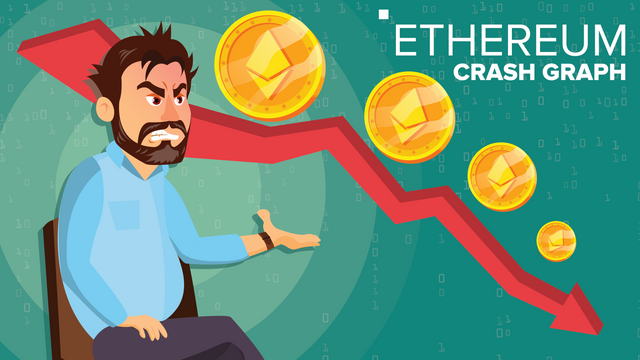 Trading losses always hurt but they might be even worse than you first thought. Your loss percentage does not equal the gain percentage needed to get back to where you started. For example, if you bought Bitcoin at $10,000 and sold at $7,000 you just lost 30%. To get back to $10,000 however you need to make 42.86%. Ouch! That's 12.86% extra.
The bigger the loss the bigger the gain needed to get back to break-even. Have a look at this table: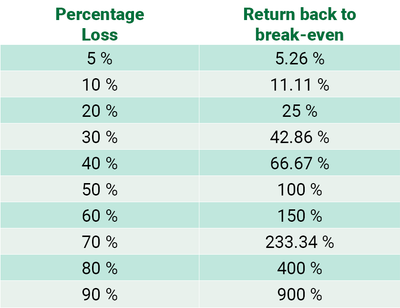 With a loss of 90% you would need to make 900% to get back to where you started. The golden trading rule first coined (pun intended) by Van Tharpe of 'cut your losses short and let your profits run' seems pretty relevant here. Like most financial assets, stop-losses can be applied to cryptocurrencies to prevent irreversible losses.
I have created a free tool to calculate your return percentage and back to breakeven percentage: Crypto Return Calculator.
If we use the Bitcoin example above you would leave the 'Use Crypto Price' button selected, enter the Initial Crypto Price which was $10,000, enter the Final Crypto Price which was $7,000 and click calculate: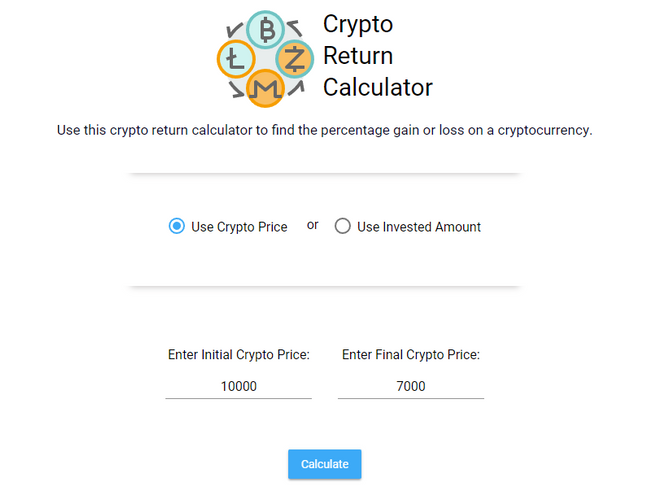 There! We can see the return was -30% and we would need to gain 42.86% to get back to even: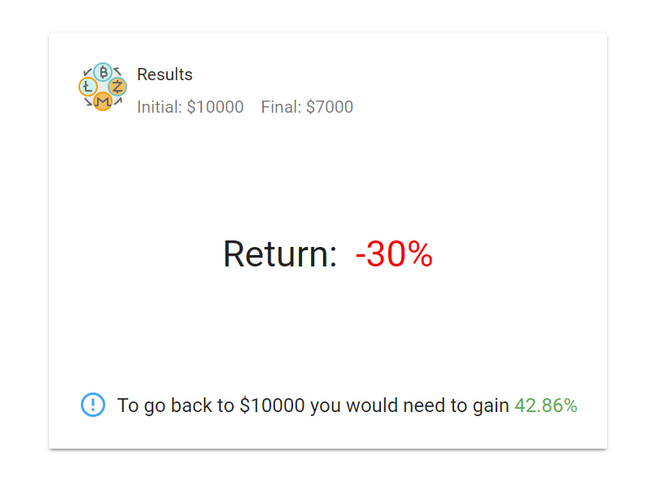 Let me know what you think of my first post! If you want more I could make other free tools to post about. Possibilities include:
Crypto Position Size Calculator.
Crypto Stop Loss Calculator.
Crypto portfolio Heat Calculator.
Crypto Pyramid Calculator.
You make a suggestion!
Discalimer:
This post is not intended to be used as general or personal investment advice. I am not a financial advisor and recommend you consult with a financial professional before making any serious financial decisions.