'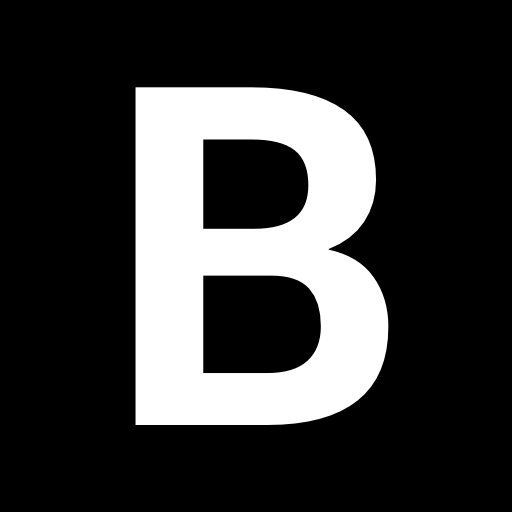 '
Whether you're just getting started or you utilize multiple exchanges across numerous countries and bank accounts (like I do), understanding how price swings and news has affected your Cryptocurrency portfolio is essential. Lucky for us, there's Blockfolio!
By now, most of you probably know that I am a bit odd about details. Take as it as a blessing or as a curse, but when just starting out, I probably went through about 7 or 8 different apps (in just as many days) that just didn't quite cut it for me. Eventually I found Blockfolio and have been using this app for about 9 weeks.
---
Interface
What is noticed right away is that unlike most free apps, their interface is not congested with aggressive advertisements. Just the numbers, just the way I like it. The navigation is very simple and easy to get used to, and you can customize virtually everything on the home page from the order of your coins to exchange that the data is coming from. If you click on the total portfolio value button at the top, all numbers will toggle between fiat and bitcoin, likewise the % on the right will change to $.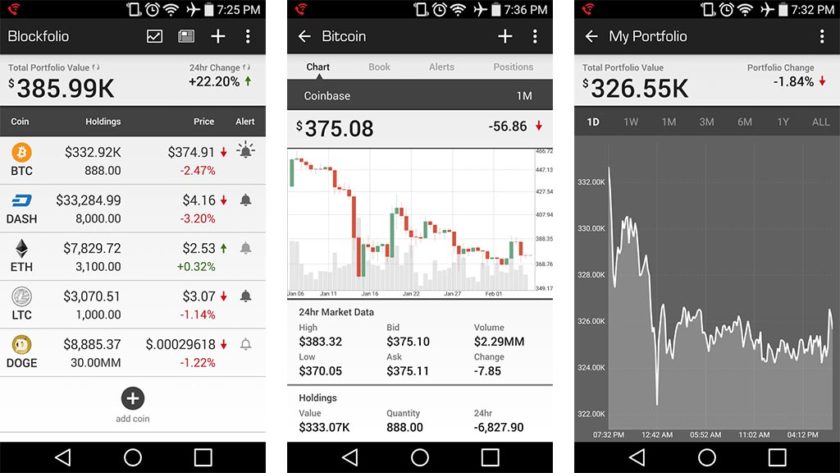 Clicking on a coin type open opens is specific data as well as several tools for you to manage your holdings. If Blockfolio did not come with your preferred exchange as a default, simply tap the plus sign and add your coins and exchange. Although you cannot change the graphs types (yet), the charts are easy to read candlesticks and feature graphs on volumes traded. Just above the chart you'll notice several options, and since you're already in charts, we'll start with the next in line.
Books
A real time update of buy/Sell orders from the exchange you have selected. This is where I go to get jealous, especially with bitcoin. Although this is indicated by the darker candles on the graph, I sometimes use it as another metric for what people are doing.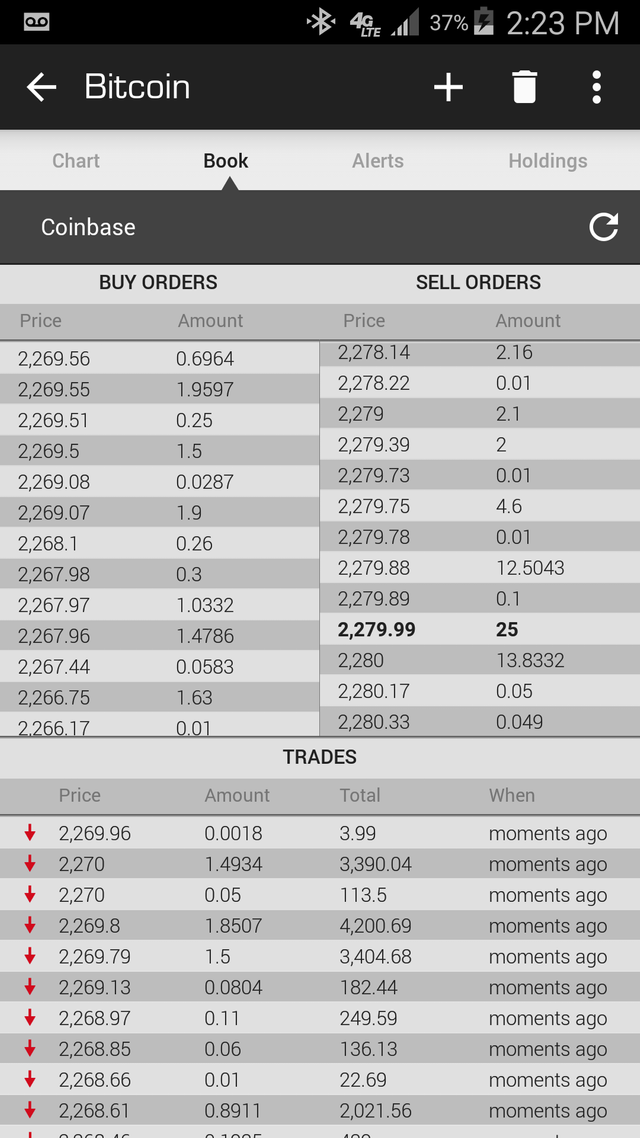 Alerts
Suffering from Bit-somnia? Put your mind at ease by setting alerts at certain dollar amounts so that you know what is happening to your coins at all times. I quit using this feature for the most part after I grabbed more than 6 coin types, because there is just too much going on and I'm not a day trader, but its certainly a useful tool to have.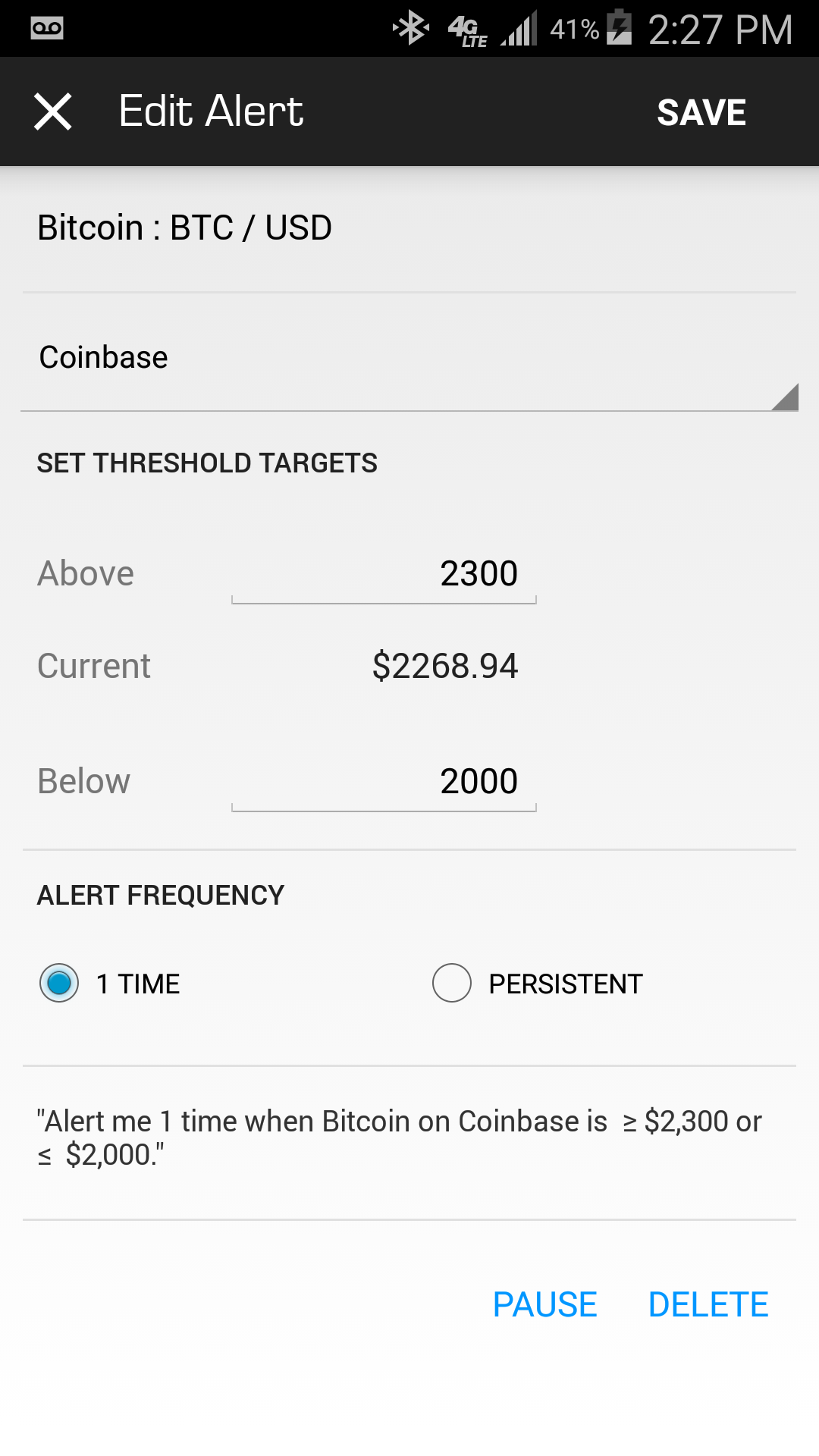 Holdings
This is where you will log your purchases and sales, and how values are added to your portfolio(s). Once filled in, this portion will also keep track of your gains and losses in the summary at the top, or next to each entry. This is really the core of the applications ability to track your positions.
I was uwilling to show my portfolio and unable to find a solid photo of one online, so I have not posted a picture for this sections, though screen shot are available in the app stores (links below)
---
News
Indicated by an icon that looks like the blog button on your steemit menu, the news section comes preloaded with Coindesk, Bitcoin Magazine and more, and is completely customizable so you can add more RSS feeds to the scraper. It seems to do a nice job of stacking just enough info for me to gauge interest and it loads very quickly, so I actually use this portion of the app quite a lot.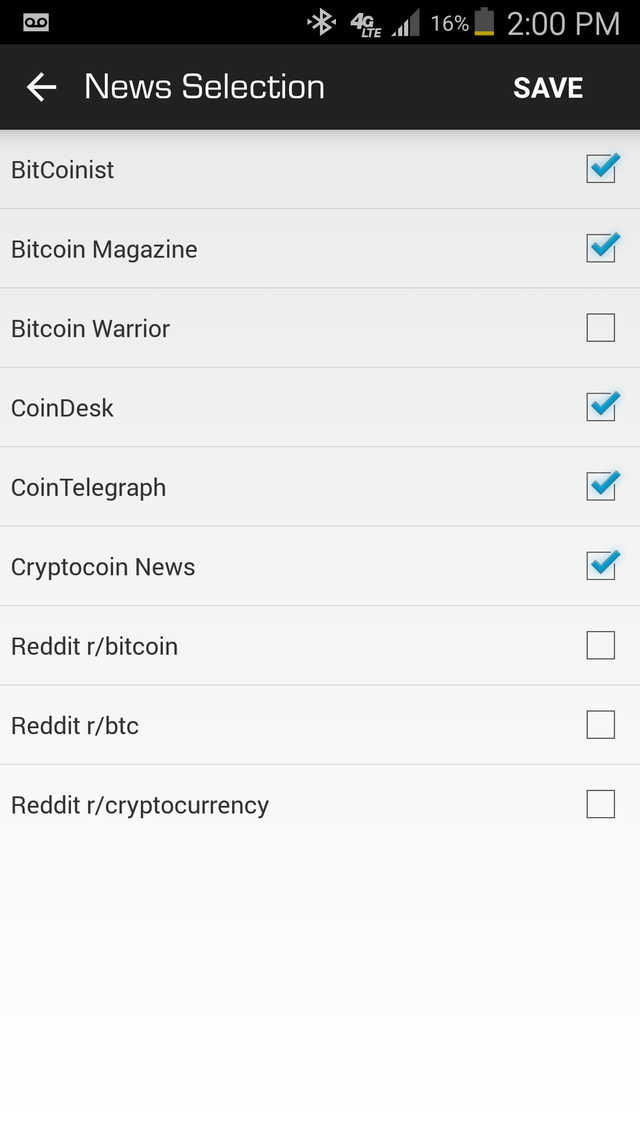 ---
Customer Relations/support
I was very impressed with this part of the app. Not only are they very active on their twitter and google app store pages, but they seem to care a great deal about user satisfaction. Even though I had lowered my standards for this application since it was free, their transparency rivaled even the places that you know can afford full PR teams and support desks... coughCoinbasecough.
---
Recent Issues
On 22MAY16, the Blockfolio app could not update for several hours. This was very frustrating for obvious reasons, and was apparently app wide, as many of my friends and associates began to call or text me about their problems. As per usual, the Blockfolio team was quick to apologize for the inconvenience with the following post to their twitter: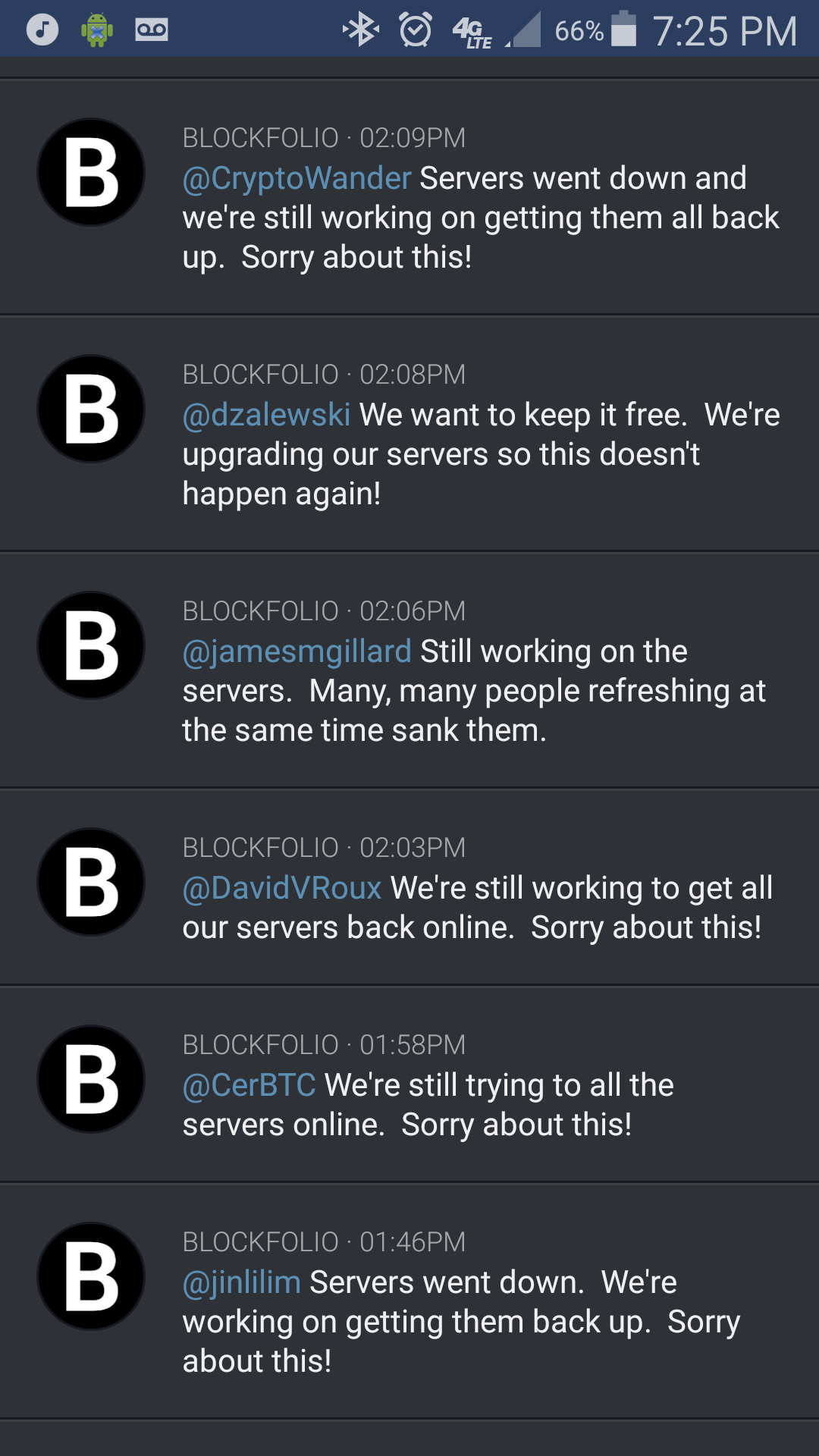 That said, the app was back up after a few hours and I had not had problems with it before or since, and as I mention in one of my planed posts, I think that this is going to start happening quite a lot in the very near future.
---
Conclusion
Because of its ease of use, real time data and ability to keep track of the user's total cryptocurrency portfolio performance while on the go, I would definitely recommend this app for both new and seasoned investors alike. I probably run this app about 12+ times each day, and am not sure what I would do without it. In fact, it was with this application that I first discovered the Lightcoin(LTC) Undervaluation that I posted about yesterday. Btw, I'm happy for the users whom read my post and decided to invest as a result. Again, I apologize for only giving a 12 hour warning, but I most of you probably the 30% gains in the last 24 hours.
As handy as it is, I would recommend that users do not become dependent on this application's integrity, and keep detailed records on a spreadsheet on a removable flash drive.
---
Downloads:
---
Planned posts for the next 14 days:
ICO advice from a Venture Capitalist (Follower Request)
Paper Wallets (Follower Request)
VIVA Analysis (Follower Request)
Tezos Analysis
Segregated Witness(Segwit) : Friend or Foe?
A Kraken ate my gains...
Stellar Lumens(XLM) Analysis
Dual-Citizenship and Banking in Panama
Rich vs. Wealthy
The next 3 years of the crypto-economy - Tonight
What the US is doing wrong, and what it means for Cryto's
Bitfinex | In Depth Review