Analyze Cryptocurrency with an Awesome Feature of Google Sheets Part 1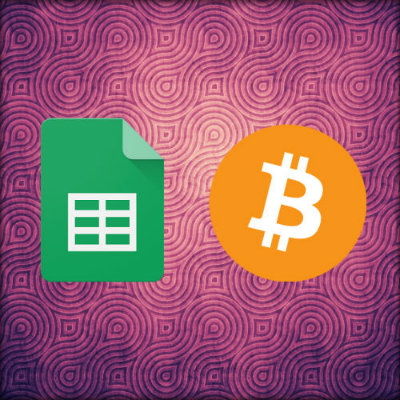 Google Sheets has a really great tool for importing data that you can use to analyze cryptocurrency trends and create graphs.
The feature I want to highlight today is the formula IMPORTHTML. Below is an example of what the formula looks like. I will explain how to use it.
IMPORTHTML("http://en.wikipedia.org/wiki/Demographics_of_India","table",4)
What does this formula do? It imports data from a webpage and displays it in a spreadsheet. Here's a simple example that will help you get the idea of what you can do with this powerful free tool. To begin find a website with data that you want to import. For this example I'm going to use a url that lists cryptocurrency market capitalizations.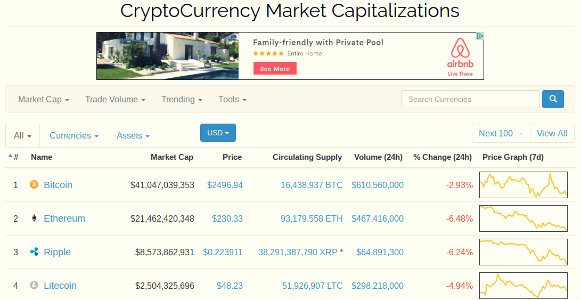 Now that I have the data I want to analyze I am going to open
Google Sheets
and use the formula to import it. The formula will go into the first cell.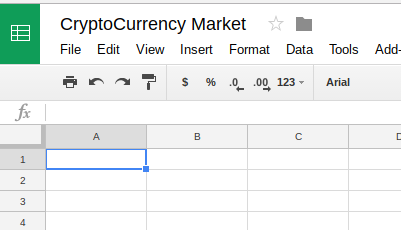 Now I'm going to paste the formula into the cell. You need an = sign to let Google Sheets know you are using a formula. Replace the url below with the url of the page you wish to extract data from.
Before
IMPORTHTML("http://en.wikipedia.org/wiki/Demographics_of_India","table",4)
After
IMPORTHTML("https://coinmarketcap.com/","table",2)
Notice I changed the url and the table. You may have to use trial and error to find out the table with the data you wish to extract. In this case it is table 2. Below is what your formula should look like.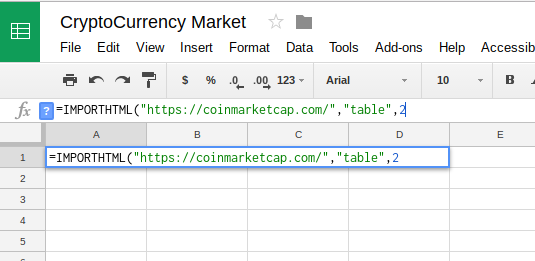 Hit enter and your data should load into the spreadsheet.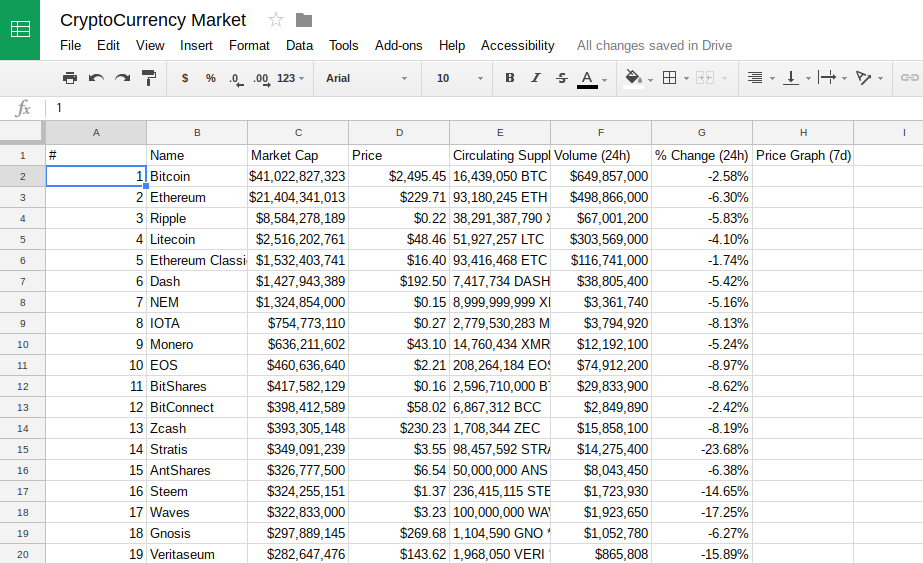 Now that you have your data, the next step will be to analyze it and create some graphs. Part two will address that coming soon. As you can see there is some nice potential with this free tool. This is a great for analyzing all types of data. I also use it for daily fantasy statistics from websites like ESPN and MLB.
If you like this post feel free to follow me @legosnjoysticks.