W͟h͟y͟ ͟I͟ ͟b͟e͟l͟i͟e͟v͟e͟ ͟t͟h͟a͟t͟ ͟B͟i͟n͟a͟n͟c͟e͟ ͟C͟o͟i͟n͟ ͟i͟s͟ ͟y͟o͟u͟r͟ ͟b͟e͟s͟t͟ ͟i͟n͟v͟e͟s͟t͟m͟e͟n͟t͟!͟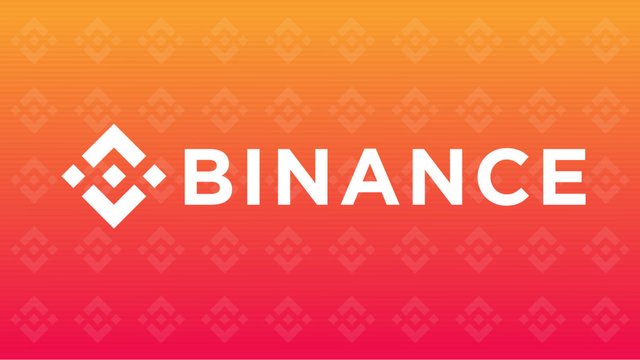 Hello Steemians, it has been a long time since I wrote my last post. I haven't had enough time for Steemit (Yeah, I know it sucks). I hope that all of my followers are still active and will read this post.
In this post, I am going to write about why I think that Binance Coin (BNB) is a good investment.
About six months have passed since the BTC price fell down from $8000 to $almost $3000. I remember how people reacted; Many said that the Bitcoin is going to die and disappear from this world. However, there were also a few people who bought BTC right at that moment, just like my friend, Dan. Who bought more than 10 BTC at the price of $3500 (You can calculate his profits til this day :P).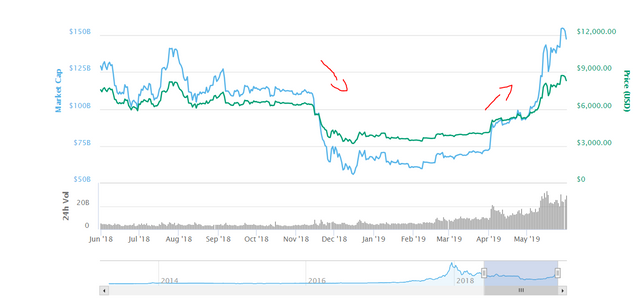 What did I think about the "BIG DUMP"?
At that moment, I was afraid of course as I saw my money dropping as BTC became worthless and worthless. But I know that the outstanding technology of the Bitcoin is too good to disappear from our world.
That's why I was looking for ways to increase my BTC amount. I know that the dump must be over and then it will make a comeback even to $100k (I hope so).
I found an interesting crypto coin which is called BNB (Binance Coin). As its name mentions, this coin is related to Binance which is one of the biggest and most active crypto exchanges exist on the internet. This coin is basically used as fees per tasks on this exchange. Therefore, BNB's volume is bigger than ever! This is BNB's volume in the past 24 hours:
$506,055,210 USD
60,322 BTC
As you can see, the volume is pretty big which means that this coin is "alive". Its price is currently standing at ~$32.
You can see in its graph that it fell from $9 to $5 (80%) similarly to the Bitcoin. However, its regeneration is crazy! You can see that its price went up from $5 to almost $32 in less than half a year which is crazy! (640% up).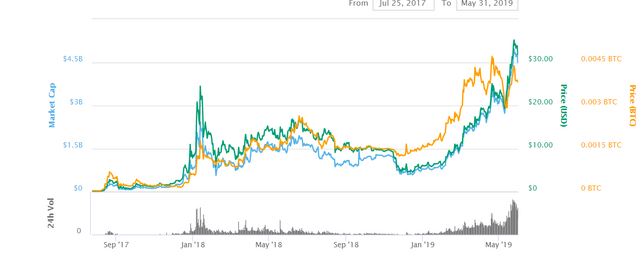 From what I conclude, BNB sticks to the Bitcoin graph usually. But it will grow way more than BTC will grow. We all know that the "Big dump" of BTC is over. Now, all we have to do is to watch its price growing and if we hold BNB then our amount of BTC will grow as well. We can make way more money than you think just by holding BNB and waiting about a year from now.
Thanks for reading my post and I hope to write more soon! ;)