This guide will show you how to join the Dinero Discord server, register with the tip bot, deposit or withdraw funds, and tip other users in the chat room.
Step One: Join Discord Server
Join the Dinero Discord Server by clicking the Invite link below.
https://discord.gg/E3wPass
Step Two: Register with Tipbot Wallet
You should now be logged into discord and on the Dinero Server. You will see a bunch of channels listed in the left hand side menu. You are going to want to click on the channel named #tipping.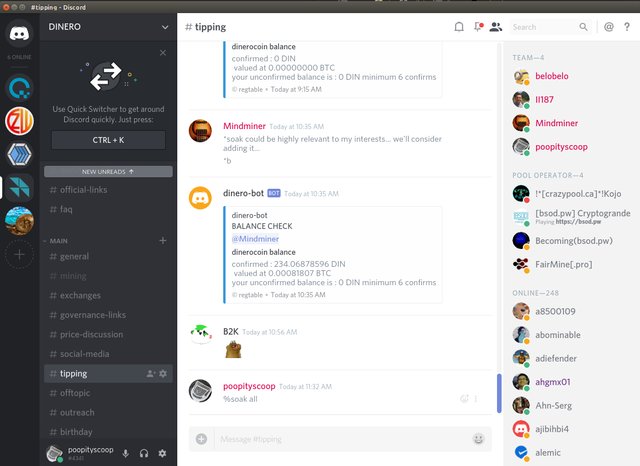 After you get to the #tipping channel you will type the following command into the message input box;

*deposit

This will give you a Dinero address in the chat room server. You can now send coins from external wallets, receive tips, send tips, withdraw coins, check your balance and more! The next command you will want to enter is

*help

I'd recommend saving this list of commands in a note file somewhere on your computer for future reference, but if needed you can always come back to the chat room and type the *help command.

Step Three: Deposit, Send Tip, Withdraw

Sending a Deposit:
If you have Dinero sitting in some other wallet you can send those coins to your tip bot address. You get the address from entering the *deposit command into the #tipping channel on Dinero Discord Server.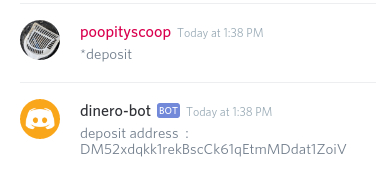 It takes 6 confirmations for your deposit to go through, you can check your balance by typing the following command: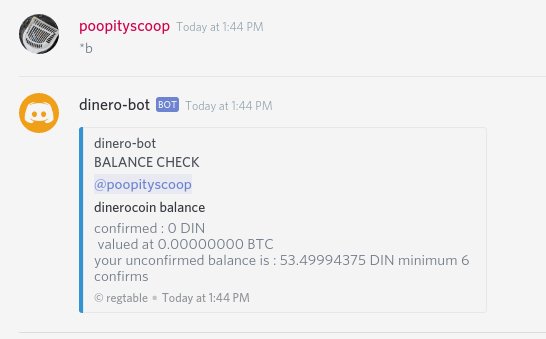 As you can see I have an unconfirmed balance of 53 Dinero and some change. Once the 6 confirmations go through my balance will update to reflect the pending coins confirmed.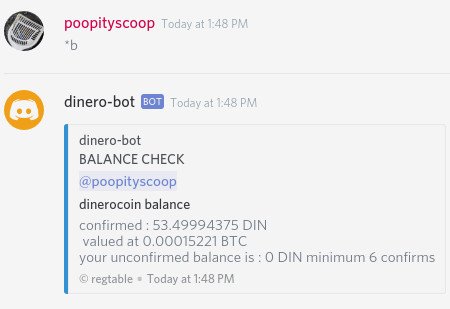 Now I will show you how to send another user on the channel a tip. To do it you need to enter the following command, *tip user amount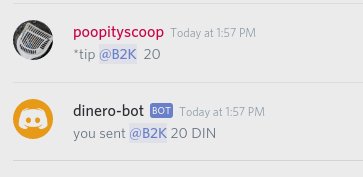 Now I will show you how to withdraw any tips you have received from other users or funds you no longer would like to tip out. To do it you need to enter the following command, *w amount address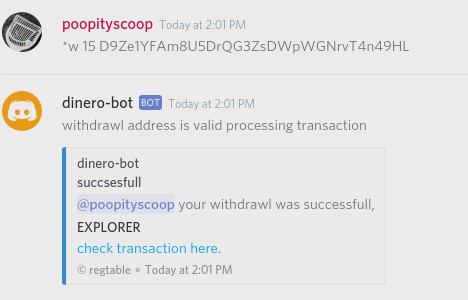 That is it! You should now be comfortable using the basic functionalities of the Dinero Discord Tipbot. If you have any questions about the tipbot you can still ask in the #tipping channel.
---
Vote For Witness:
@enginewitty @steemenginepool @steemgigs @steemitboard @drakos