I apologize for making two consecutive posts but this is a serious issue. I recently send 2 ETH to the coindash ico that turned out to be fake. After sending the tokens, here is the email I received.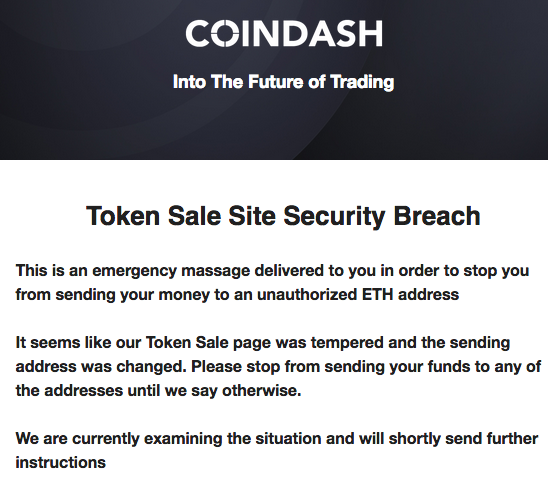 We are talking about an insane amount being stolen. Or so the coindash team claims. You can notice how they even troll on the page. 43,000 ETHER and counting!
![Screen Shot 2017-07-17 at 6.36.53 PM.png](
Do not take part in the Coindash ico until a further update and explanation from the Coindash team.
update: