OEL FOUNDATION - Reinventing Shipping & Transportation Logistic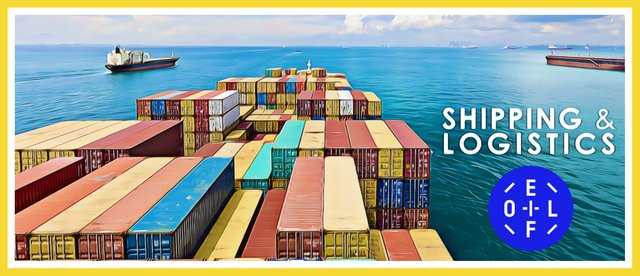 The fact that more than 50% of ICOs from 2017 already died and disappeared from the market proved one thing. Being a successful investor is a hard job, and that is especially applicable to cryptocurrency market. To do it successfully you need knowledge, experience and a great amount of time to make deep due diligence on many projects, so at the end, you can find the one that has a chance to bring you profit on your investment. As I mentioned in some of the previous articles, there are several most important segments investors need to look at when researching any given project. Top three most important are: the team, their product, and the market. Investors need to find experienced, qualified and devoted team behind the project in the first place. A product that is innovative and bringing extra value to the market is second, and the third most important investing segment is a market itself. Investors need to explore is market for the product big enough, profitable and without too strong competition.
I just found a project in pre-ICO phase matching this description.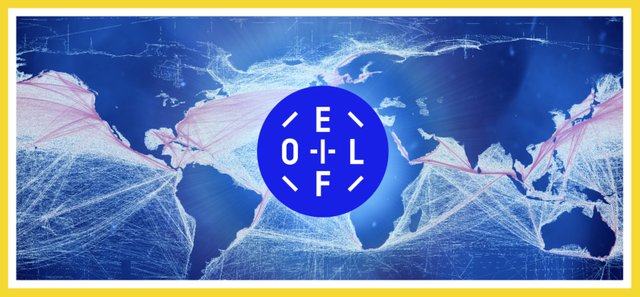 Let me briefly introduce you to OEL Foundation and tell you why I see it as a great mid-long-term investment.
The Open Enterprise Logistics (OEL) Foundation is created to take shipping and transportation logistics in the 21st century by making it faster, more transparent, traceable in any given moment and less expensive for all members of newly established OEL Foundation Alliance. One of the biggest obstacles in the logistic supply chain of today is the usage of old outdated techniques and technologies - Paper and Cash! These two are creating bottlenecks in the world logistic system and making it slow, vulnerable and expensive. Thanks to the blockchain technology now we have a chance to deal with these obstacles, and Open Port Ltd is doing just that with their OEL Foundation Project. The final goal of OEL team is not just to create a simple blockchain logistic system, but a universal logistic tool that will become the future industry standard.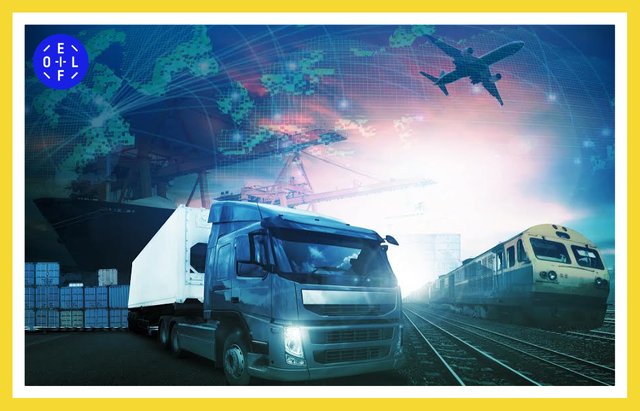 THE TEAM
OpenPort Ltd is already established and successful business that provides their services to the most of the top world's shipping companies with their digital ePOD (Proof of Delivery) system and making their businesses much more efficient and profitable. The core of OpenPort Ltd team recognized the opportunity to use their experience, knowledge and business connections to start the project we are talking about today - OEL Foundation. This fact represents a great buy signal for every investor because we can expect much faster project acceptance from the biggest names of the shipping business, plus we will see them in the OEL Alliance. After making due diligence on all main team members I have to say that they are leaving a great impression of people that know how to develop and deliver a project of this magnitude. You can find all team members information on OEL WEBSITE together with their LinkedIn profiles.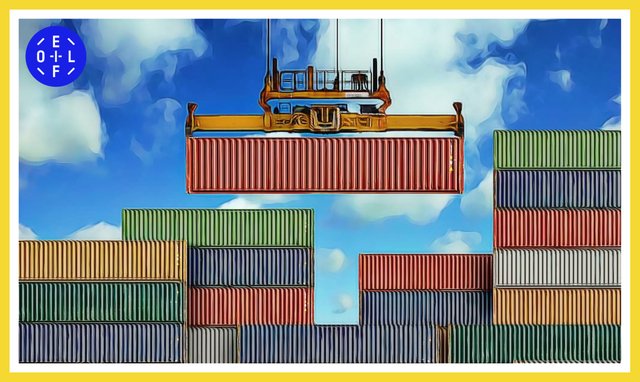 THE PRODUCT
The main idea behind the OEL Foundation team is the creation of the better worlds logistic system. To do this, they developed the new ecosystem composed of an open source decentralized logistic supply chain, based on blockchain technology and smart contracts. Adding OPN Tokens into OEL ecosystem will remove all current obstacles and make it faster and much more efficient for all parties involved. The OPN Tokens will play several roles in OEL ecosystem. They will be used for powering the smart contracts, but also as rewards for data sharing inside the system and as an entry ticket for all companies interested to use OEL services. The extra value of the OPN Tokens is added by the possibility of staking them as the node on the network. I will write more about OPN Tokenomics and upcoming TGE in the next article.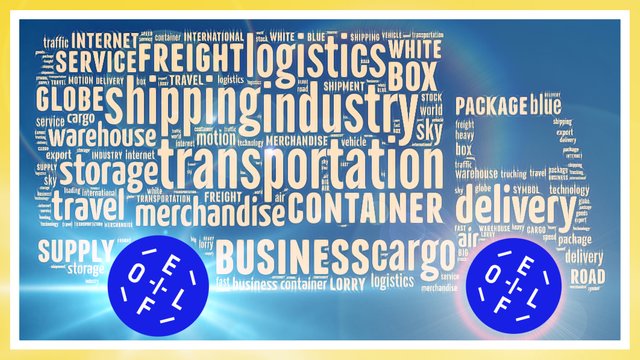 THE MARKET
Shipping and transportation represent some of the biggest industries in our globalized world, and that world would stop without logistic leading and supporting the whole process. This multi-billion USD worth industry is craving for new solutions. Every minute lost due to unnecessary cash payments and all human mistakes made by the outdated paper system are causing millions of USD of damages to shipping and transportation companies daily. The market for a product that will effectively resolve these problems is huge, and if OEL Foundation delivers everything from their roadmap through next 18 months, we can expect great profits for their TGE investors.
I encourage you to read OEL WHITEPAPERto get information about all project segments. For additional questions visit OEL TELEGRAM CHANNELand their TWITTER or FACEBOOK.