Food Safety Supply Chain Powered by Blockchain - ZetoChain!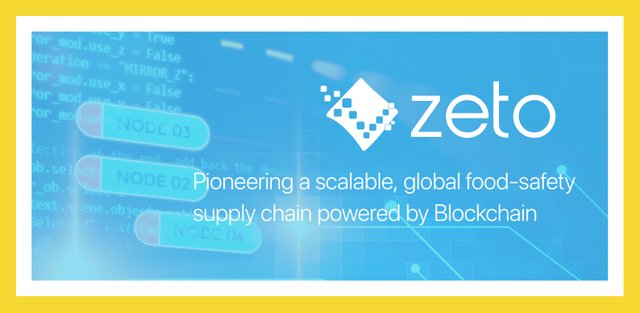 We are usually not thinking about that, but our generation is living in the miraculous times. Opening a fridge and taking a favorite fresh food that was grown in some other part of the world thousands of miles away is a real miracle. Something like that would be impossible just a few generations ago. Whole food industry together with transportation and globalization of the world created a situation in which we have more problems with people consuming too much food then starving. This great shift was unimaginable to all past generations because starvation was not just a possibility, but also probability in many parts of the world through recent history.
One of the crucial moments that allowed us to enjoy almost any kind of food whenever we want has happened with the invention of the refrigerator. Even first designs were made at the end of 18th century for refrigerators to become a part of our homes we had to wait almost a 130 years. Refrigeration of the food deeply changed the world we are living at and allowed our civilization to deliver and store food in any part of the world. Still, even after one hundred years, a whole process has its flaws that now can be fixed thanks to the blockchain technology. Food chain management needs to be supervised at every step, so the final user has an absolute proof that his food is safe and uncontaminated. Blockchain can provide this proof in much more transparent, simpler and less expensive way than a classic food transportation management method, and ZETOCHAINProject is doing just that.

ZetoChain is blockchain based food safety supply chain that's aiming to become a new industry standard for cold chain management. With ZetoChain food is being tracked automatically at every second and every step of its way. Starting from processing, transit, storage and ending in store refrigeration, consumers will have information about the whole pathway of every product. By doing this ZetoChain will raise food safety standards at the much higher level, disable selling of contaminated food and any manipulation of food records thanks to the usage of blockchain technology.
ZetoChain has been developed by the core team of highly successful ZETO Company, established in 2011. They recognized the power of blockchain technology and all benefits that it can bring into the food safety supply chain and decided to start ZetoChain Project. Thanks to their experience in this business sector whole process of development will go much faster than usual for a project of this magnitude. According to their roadmap, ZetoChain will have a final fully operational, market-ready product in the next 12 months.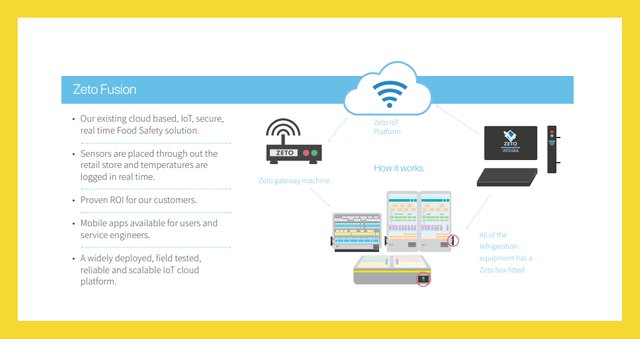 ZetoChain will open their main token sale on July 9th, and the sale will end on July 31st. Total token supply is 340M of Zeto Tokens, and 44% of them will be available during the main sale with a price of $0.10 per one token. You can join ICO sale whitelist HERE.
To get more information about this promising project before making your final investing decision visit ZETOCHAIN WEBSITE and read their WHITEPAPER plus other enclosed documents. If you have any additional question, you can directly connect with ZetoChain community and team members on their: