This Week In Crypto (2/6/2018)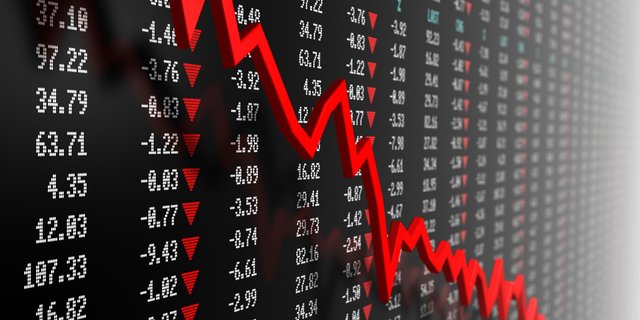 Bear market!
The cryptocurrency market crashed late this week, with Bitcoin's price dropping from $9,000+ to $6,000+ in 48 hours. This crash was accompanied by a string of bad news in the media, from uncertainty with the upcoming US Senate cryptocurrency hearing and China adding offshore cryptocurrency websites to the Great Firewall. This recent downleg is part of one of the worst crashes in Bitcoin history. The price has fallen 70% from an ATH of $20,000 in December.
Samsung confirms it is making ASIC chips for cryptocurrency mining
Samsung confirmed on Wednesday that they are going to start manufacturing ASIC chips. ASIC chips are computer chips specialized to mine cryptocurrencies. This is very interesting news given the Korean government's recent attempt at banning cryptocurrency trading. Samsung will be in direct competition with other ASIC mining companies. Bitmain and Canaan Creative are two of the largest.
Facebook banned all ads for cryptocurrencies and ICOs
Facebook revealed on Tuesday that they were going to ban all cryptocurrency ads, including ads for ICOs. Facebook claimed that the main reason for the ban was because many are "frequently associated with misleading or deceptive promotional practices".
"We want people to continue to discover and learn about new products and services through Facebook ads without fear of scams or deception," said Rob Leathern, a product management director at the social network. "That said, there are many companies who are advertising binary options, ICOs and cryptocurrencies that are not currently operating in good faith."
The company said the ban was intentionally broad and they will revisit it in a later date.
Square launches Bitcoin purchasing in the CashApp - CEO Jack Dorsey pins a tweet about Bitcoin to his profile page
Popular payments company Square launched a Bitcoin purchasing feature in the Cash App on Wednesday. Jack Dorsey, the CEO of Square, pinned a tweet where he announced the new feature and also stated: "We support Bitcoin because we see it as a long-term path towards greater financial access for all. This is a small step."
Unfortunately, Bitcoin's price collapsed from $9000 to $6000 soon after.
India cryptocurrency ban?
Indian finance minister Arun Jaitley stated on Thursday that the country does not recognize Bitcoin as legal tender and steps would be taken to penalize crypto payments. For whatever reason, people miscontrued the statement as a declaration of a cryptocurrency ban. This misinterpretation was widely disseminated causing just a little bit of panic, which could have accentuated the market crash.
Large Raiblocks/Nano exchange BitGrail closes all non-EU accounts and liquidates their assets into BTC. Raiblocks/Nano crashes
One of the largest RaiBlocks exchanges, BitGrail, announced on Tuesday that they were closing all non-EU accounts and forcing these accounts to liquidate their RaiBlocks holdings to BTC. RaiBlocks trading accounts for 85% of BitGrail's entire trading volume.
Bitgrail's anonymous CEO claimed that the ban was due to KYC-related legal complications. "BitGrail cannot work without mandatory KYC anymore," said the anonymous BitGrail founder who goes by the name The Bomber. "Looks like exchanges in general can't do it, even if some may ignore it. But BitGrail can't." BitGrail later updated their policy stating that anyone who is verified will be able to withdraw their RaiBlocks without liquidating them to BTC first.
The news caused RaiBlocks's price to drop 20%.
POWHCoin's smart contract gets hacked
Blatant Ponzi scheme smart contract, Proof of Weak Hands Coin (POWH), was hacked on Thursday by an attacker exploiting an integer underflow vulnerability. The exploit gave the attacker a tremendous amount of POWH tokens for free. The attacker then used the tokens to drain $800,000 worth of ether from the smart contract.
POWH Coin was apparently an idea started by a group on 4chan.
Robinhood's cryptocurrency waitlist is massive
Popular stock trading app, Robinhood, announced that they were launching a cryptocurrency trading service in 5 states last week. It was revealed on Monday that more than 1 million people have signed up for early access.
Bloomberg releases an article making false claims on Tether/Bitfinex causing market panic
Bloomberg published an article on Tuesday claiming that US regulatory body, CFTC, sent a subpoena to Bitfinex "last week". This created tremendous market uncertainty as many feared that this was the end of Bitfinex and Tether, one of the largest cryptocurrency exchanges out there. The Bloomberg author then "corrected" the article to state that Bitfinex was actually subpoenaed in early December. The correction was made several hours after the article was released, and long after fear and uncertainty had set in.
Canadian Regulators Approve Country's First Blockchain ETF
On Friday, the Ontario Securities Commission approved Canada's first blockchain exchange-traded fund (ETF). The new ETF is set to launch on the Toronto Stock Exchange next week.
Harvest Portfolios, an independent Canadian investment management company, filed the preliminary paperwork for its Blockchain Technologies ETF (ticker: HBLK) in January. The fund will invest "in equity securities of issuers exposed, directly or indirectly to the development and implementation of blockchain and distributed ledger technologies," a Harvest Portfolios statement said.
According to the Globe and Mail, two other Canadian companies, First Trust Portfolios Canada and Evolve Funds Group Inc., are also seeking to launch blockchain funds, and filed their first prospectuses with regulators this week.
US Senate cryptocurrency hearing was tremendously positive
The US Senate held a cryptocurrency hearing today (Feb 6th) and it went tremendously well. Several high ranking US regulators made surprisingly bullish statements on cryptocurrencies. Senator Mark Warner called blockchain technology transformational and possibly worth more than $20 billion by 2020. CFTC Chairman Giancarlo made this statement: "We owe it to this new generation, to respect their interest in this new technology with a thoughtful regulatory approach."
The markets responded positively to this hearing with the total marketcap increasing by $80 billion after the hearing.
Bank of International Settlements Chairman calls Bitcoin a Ponzi Scheme
The General Manager of the Bank of International Settlements (BIS), Agustin Carsten, called Bitcoin a bubble, Ponzi scheme, and an environmental disaster. Carsten further stated that "there is a strong case for policy intervention". This was Carsten's first major public speech since assuming his new position at the BIS in December last year.
The BIS is an incredibly important entity in the world of banking and is often known as the central bank of central banks.
More reading