Propy fails to pay $200,000 in prize money to WCEF hackathon winners
The World Cryptocurrency Economic Forum, or WCEF, held a hackathon and a conference in the Bay Area in January this year. Propy, a real estate cryptocurrency project, was the title sponsor of the hackathon. The company promised to pay out 50k Propy tokens as prizes and an additional participation award consisting of a small amount of Propy tokens to every hackathon participant.
Propy tokens at the time were worth almost $4 so the 50k token prize pool was worth almost $200,000.
The hackathon is long over yet the Propy team has failed to pay out any of the prizes and have mysteriously cut off all contact with the organizers of the hackathon.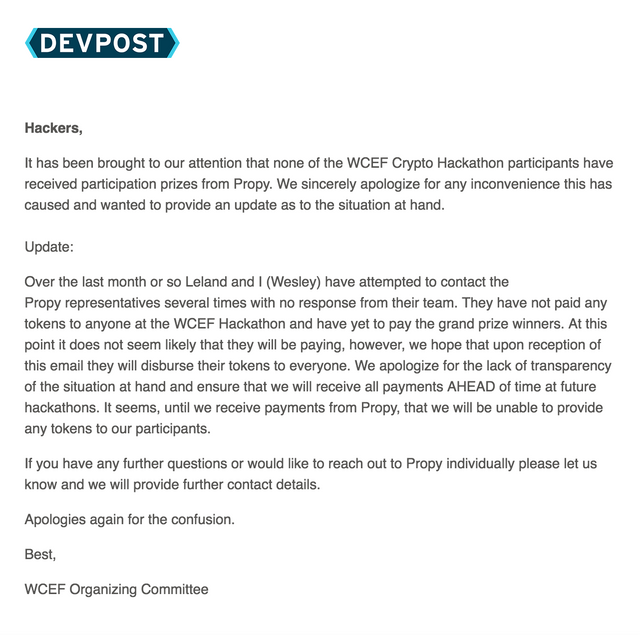 This incredibly unprofessional behavior by the Propy team demonstrates how incredibly young the cryptocurrency scene still is and there are still many questionable teams leading outrageously well-funded projects out there.
It's interesting to note that the hackathon happened right before the massive bear run down to $6k BTC. This sudden contraction in capital could have influenced their decision to withdraw from honoring the prize.
More reading