NEO's blockchain goes under maintenance as blockchain stalls again
Following recent accusations by authors from Bitcoin.com and StoreOfValueBlog.com that NEO's blockchain has performance problems, the blockchain is exhibiting growing pains again (see NEO Is Either a Raging Success or a Total Disaster and NEO Is A Multi-Billion Dollar Disaster).
NEO's blockchain faltered several times over the last 24 hours, with several long pauses in block generation time. These blockchain outages were coupled with out of sync nodes causing transactions to leave wallets but never arrive at their destination. For example, users who sent transactions to Binance are not seeing their transactions in the block explorer and Binance is not registering the transactions, even though the balance was subtracted from their wallets. Upon contact with Binance, Binance support staff claims that NEO's blockchain is "under maintenance".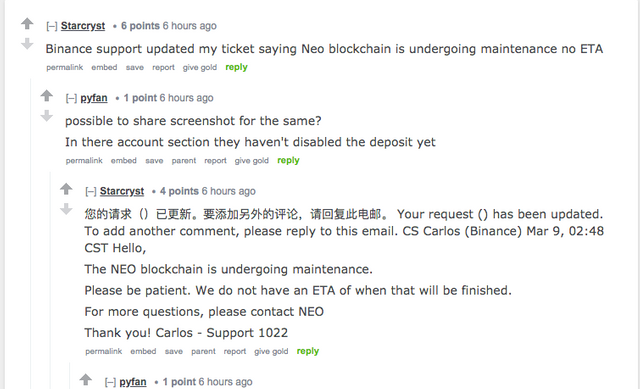 Here are screenshots of several minutes long and even hours long blocks that have occurred over the past day. It appears NEO's 7 consensus nodes are coughing up a fit again.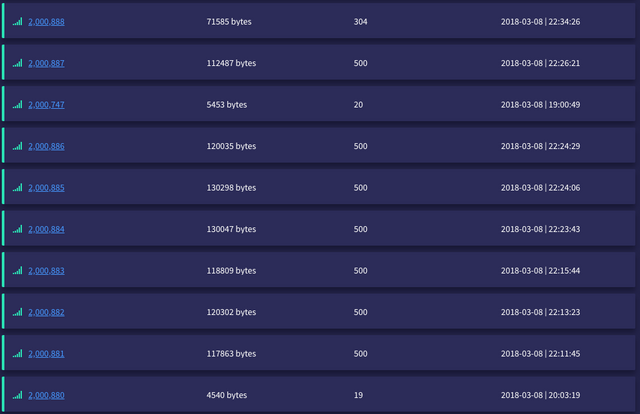 The multiple blockchain outages and the fact that full nodes are not able to sync have made many users worried about the state of the blcokchain and their missing funds.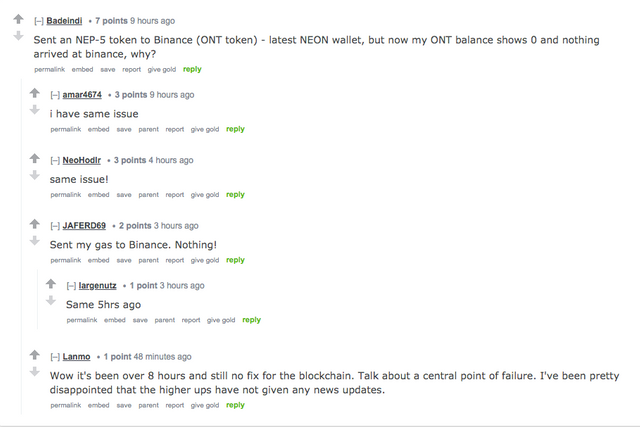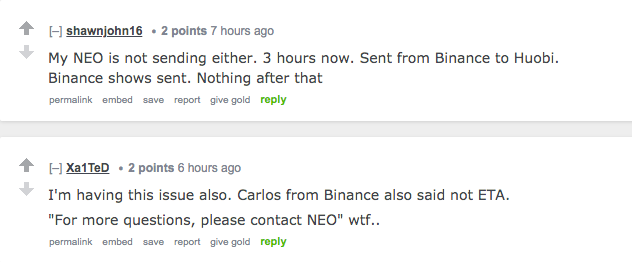 Sources: