Gizer: Global gaming network on Blockchain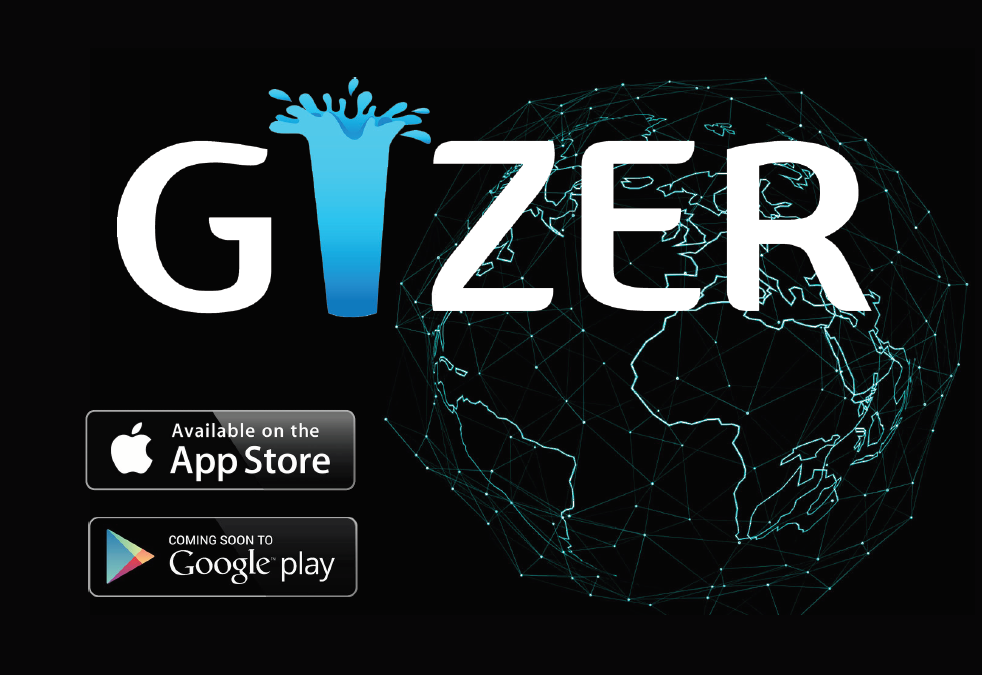 A $100 billion industry
ESports and gaming are one of the biggest industries today. The industry is currently worth $91 Billion and is projected to grow to $132 Billion industry by 2021. Gaming community consists of over 2 Billion people. According to a state of industry report by Spil Games approximately 1.2 billion people are playing games worldwide of which 700 million play online games which is about 44% of world's online population. With such high figures, gaming industry could just be the next big thing on the global market. Gizer is a peer to peer platform to facilitate communication and connectivity within the gaming community.
Lack of connectivity between gamers and organizers
Gizer offers a platform for organizers, gamers and other gaming enthusiasts to come together. Currently, there is no single platform to fuel up the gaming world. Gamers can't find quality events quickly and there is no common platform to host gaming events. The gaming industry figures, show in great terms how big the gaming world is and yet hosting gaming events is unprofitable. This is not due to lack of gamers but due to lack of connectivity. Organizers cannot easily advertise their event which ultimately results in an unsuccessful event. Gizer is a simple solution to this problem, it will allow organizers to post details about their event on their platform and invite gamers.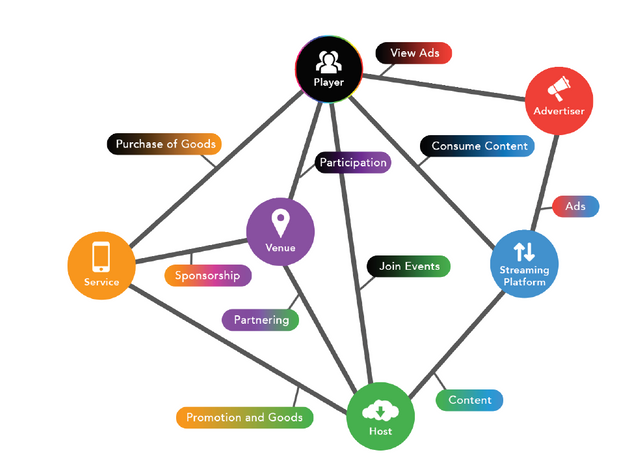 Lack of gaming service Platform
There is no platform currently devoted to people with specific skills in Gaming and ESports world. One of the prime goals of Gizer will be to provide people with a platform to publicise skills that can be beneficial to the industry.
Benefits to gamers:
Gamers can connect with other individuals with similar interests and team up to participate together in major events.
Gamers can locate and join any compatible event hosted by the organizers.
Gamers can locate gaming services, tournaments, and other products in real-time.
Gamers will be able to look up for major upcoming events and get their schedule and details.
Gizer will allow gamers to befriend fellow users on the platform and stay connected on regular basis. Gamers will, therefore, have their own friend-lists to connect to.
Benefits to gaming organizers/hosts:
Any individual aiming to host a gaming event will be able to publicise their event on one of the biggest platforms of the gaming industry.
Know your audience- Gizer will allow hosts to gauge gaming interest in their region. For example- An event host from a specific location can know what kind of games are played in this region and only conduct events on popular games.
Free Publicity- Gizer will allow hosts to reach out to gamers based on interest and location.
Find venues, services, streamers and gaming equipment for hosting the event.
Connect with different businesses for sponsorship.
Gizer has an automated Bracket System for gaming tournaments, thus further facilitating remote gaming tournament system.
Benefits to businesses and gaming services:
Gizer will allow gamers and skilled individuals to monetize their skills by offering them to the community. Employers can search for these specific skills and hire individuals for some jobs. Some of the skills and services available on Gizer are casting, streaming, graphics design, apparel, products, moderating, coaching, promoting, video editing, and volunteering.
Gizer will allow businesses and gaming hosts to look up for skilled people on the platform and hire them to get some jobs done.
Gizer also aims to provide gaming related goods and services to gamers and thus all the businesses that would like to sell or provide their gaming products can post details about their products on Gizer platform. These businesses can further publicise their products through tournament sponsoring and product listing.
Any location or a venue owner that can provide his place to host a gaming event can post details about the venue and connect with customers.
Looking for a LAN party tonight?
Twenty seconds. That may be an insignificant time but that's how long it will take you to look up for an event on Gizer. The hosts on Gizer doesn't necessarily mean commercial event organizers, any gamer can host a simple local gaming party. Gizer will thus, be a great platform to get together people and look up for people with similar gaming skills and interests in your locality. The automated Bracket system will allow such gamers to conduct local tournaments.
Gizer Global Identity-
Gizer Global Identity (GG-ID) is a profile created on Gizer's platform that can be used by any game adopting Gizer. GG-ID will consist user identification data and gaming statistics. The Gizer data will be stored on Gizer database but Gizer plans to move its storage from the database system a blockchain based storage system which has its own advantages
Conclusion
Gaming industry today lacks the connectivity that Gizer aims to provide. There are absolutely no means to connect with local gamers with similar interests. You and your neighbour could very well be playing the same game on the same server without knowing anything about the other's interests. Gizer is one such platform for you to conduct local as well as global tournaments. With such connectivity features and benefits for all the communities of the gaming industry Gizer is bound to be a great platform for the future gaming industry.
To know more about project and upcoming Initial Coin Offering (ICO) visit:
Website: https://tokensale.gizer.io/
Bitcointalk ANN Thread: https://bitcointalk.org/index.php?topic=2200121
Written By: Kishan748